Kamala Harris and I have some important Love Lessons for you if you're a mature single woman looking for love.
My proud lefty, progressive, feminist self is over the moon with the woman who will be the next Vice President of the United States. I personally cannot wait to watch her verbally kick Mike Pence's hypocritically pious arrogant ignorant white ass in the debate. Or as Randy Rainbow says, squash him like a bug!
Until then, I'm spending time ruminating on how Kamala's love story is such a powerful lesson in love. And in grownup partnership. And how it's so similar to mine! And lest you think it's all about me, most of the over-40 love stories I've helped create through my dating and relationship coaching business have almost the same story.
1. It's time to dump the "there are no good men" mantra. (No, Kamala didn't find the only one left.)
At 49, Kamala Harris became a first-time bride and married Doug Emhoff; a strong, successful, loving, vulnerable, grownup man who is devoted to her. I got married for the first time at 47 to a strong, successful, loving, vulnerable, grownup man who is devoted to me. We are so much alike! (Sans our heritage, her degrees, her net worth, her VP job…okay scratch that.)
But seriously, it's not just beautiful, wealthy, brilliant women over 40 who can find a great partner. I did it. As have thousands of women I've helped. All kinds of women. True, unless you're into food delivery guys he's not going to come knocking to your door. You have to make an effort to find him. But I'm tellin' ya, he's out there.
2. Overthinking means you may miss huge opportunities.
Kamala and Doug met when they were set up on a blind date by her best friend, Chrisette Hudlin. Chrisette told Kamala not to google him ahead of time. Her advice was, "don't overthink it. Just meet him and see what you think." Kamala did just that. Worked out pretty well.
Same here. Larry and I connected online via match.com. We played phone tag for over a month because of our travel schedules. I didn't think much about him; just went about my life. When we finally made a date, I took a second look at his profile. I noticed he said he was separated. Shit. That was on my list of dealbreakers. But it was too late to break the date, so I just showed up and went with it. We got married 6 months later. Worked out pretty well.
Kamala has the gift of being able to show up as a wonderfully balanced woman. She loves cooking for her family. She treasures being a "Momala. She even giggles. In public.
3. Sometimes really good men do dumb things. Get over it.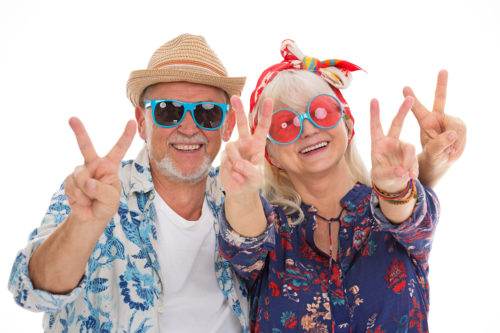 According to the New York Times, before they'd even met, Mr. Emhoff left a self-described "lame" rambling voice mail message. He said that the long-windedness horrified him, even as he compounded it with further verbiage." She went out with him anyway.
A few days after we met, my husband wanted to get together before he left town for his daughter's wedding. (Big mistake on her part, btw.) I told him nope, I was busy working. At 9am my doorbell rang. He was downstairs, somewhat pathetically asking for 5 minutes of my time. I thought it quite disrespectful but opened the door. There he was with a huge bouquet of flowers saying "I wanted to give these to you before I left."
Kamala now plays Doug's awkward voicemail for him each year on their anniversary. To this day I'm glad I overlooked Larry's disregard for my boundary.
It's not just beautiful, wealthy, brilliant women over 40 who can find a great partner. I did it. As have thousands of women I've helped. All kinds of women.
4. Good men are NOT intimidated by smart women like you and Kamala.
The type of man you want to meet wants you to be smart. But that's not the top of his list, girlfriend!
Kamala Harris was the attorney general for the state of California when Doug Emhoff fell in love with her. Talk about intimidating! But Kamala has a gift that many of us struggle with: she shows up as a wonderfully balanced woman.
Kamala loves cooking for her family. She talks constantly about her family and treasures being a "Momala. She even giggles. In public!
And along with those lovely feminine qualities, she brings her bad-ass, lawyerly, power-wielding senator self. She's not afraid to show her whole self to the world.
While I am neither a senator nor a lawyer, I had a lot of accomplishments smarts under my belt when I was in my 40's, single, and dating. But for the longest time, I didn't have that secret sauce of being able to show my whole womanly self to the men I was meeting.
I had to show men how smart I was. I thought showing my silly, sweet side made me vulnerable. It was when I learned how to authentically show up with both my masculine and my feminine sides that I magnetized my dude. He loves my smarts. But he loves my kindness and compassion…I think more. Nothing wrong with that.
5. Grownup men are deliciously courageous when it comes to love.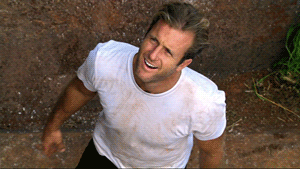 The morning after their first date Doug sent Kamala his calendar with all of his available dates for the next couple of months. He said "I'm too old to play games or hide the ball. I really like you, and I want to see if we can make this work."
After one date with my now-hubs, he told me he was taking down his online dating profile. He said he wanted to focus on getting to know me. (My response: Oh. Okay.)
So, if you have to ask, "Is he into me?" after a couple of dates, the answer most likely is no. Mature men don't play games. Delightful, right? So let's not give a crap about the men who do.
Important side note: These are actions of confident grownup men who know who they want and are willing to take risks to go after it. They are NOT the actions of love-bombing narcissistic men who overwhelm you with their attention, declarations of "love," and bullshit about your future together… while instantly demanding the same of you. That's about their ego; not their desire to love and be loved.
6. Coupling at this age means having adult communication from the start.
After their first few dates Kamala and Doug decided to give their relationship six months, after which, "if we still felt the way we did, we would just go for it." Isn't that refreshing? They both declared they were "in" and had intentions to make it work.
I asked my husband within the first 10 minutes of meeting why he was not divorced yet. And while
I didn't tell him I wanted to marry HIM, I did tell him that marriage was something I eventually wanted. , as that was a deal-breaker for me. He explained his situation. Neither one of us freaked out by what we shared. After all, we were grownups with histories and baggage. We went on a second date, and by the third, we were talking about our future and marriage.
7. To hell with your past. It's who you are today.
As we all know by now Kamala Harris is a half Jamaican, half Indian, beautiful (I think) woman raised in California and Canada. She had never been married and had no children. Doug Emhoff was a white, Jewish, born-in-Brooklyn, so-so looking (I think) divorced man with two children. She's all about politics. Him? Not so much. At their wedding, she placed a flower garland around his neck; he stomped on a glass.
I was a professional, never married, Jewish California "valley girl" while Larry was a twice-divorced, atheist, ex-pig farmer from Kansas with two children and four grandchildren. A comedian performed our ceremony on Rosh Hashana.
If you consider the boxes we would have checked on the kind of list so many people use, no one would have paired either of us. But in real life? At this age? Kamala and her husband Doug — and Larry and I ended up being two incredibly successful over-40 love stories!
And finally, of course, we don't know them personally, but you can bet that this happy couple is going to do everything in our power to make sure that Kamala Harris and Doug Emhoff spend the next 8 years leading our country.