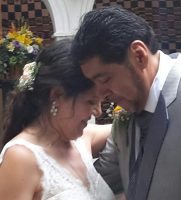 SUCCESS STORY: Giselle J.
Dating Expert Bobbi Palmer's Grownup Love Success Story: Giselle
I AM THE HAPPIEST WOMAN ALIVE!
I reached my wish thanks to you, Bobbi!! I was at my lowest ever when I met you. Your training and advice were absolutely crucial to my development. You taught me I had to change. I had to learn to love myself and be my own best friend. It was not an easy road. I had to learn to be patient and persist. Giving up was not an option.
It was the beginning of a long but necessary journey. I knew I wanted to meet the RIGHT man. I did not want to face the rest of my life alone. And slowly, amidst some tears, I got out of my own way. I faced health issues and a cross-country move. Those issues or events taught me lessons of patience and appreciation. Gratitude, persistence and compassion. My focus didn't budge. And of course lots of prayer. Faith in my desire led me step by step.
Willson and I happily tied the knot in January 2017 at a beautiful vineyard. My prayers were answered beautifully. I am the happiest woman alive. And shall continue forever.
Many blessings to you for believing in me and teaching me to believe in myself and in my dearest dream. Much love, Giselle
(A special note: Giselle and Wilsson maintained a long distance relationship for well over a year. Yes, it can work! )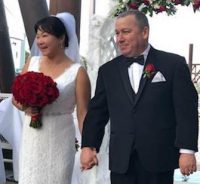 Dating Expert Bobbi Palmer's Grownup Love Success Story:Trudi
I AM MARRIED TO A MAN WHOSE PURPOSE IN OUR RELATIONSHIP IS TO GROW US AND TO TREAT ME LIKE A PRINCESS!
I was skeptical but decided to invest in Bobbi's coaching. I am so glad I did because now I'm married to a great guy! As she guided me through her amazing 6-Step System, Bobbi taught me about letting men be men and loving the woman I am. (After working as a surgeon and raising my daughter, that feminine part of me was well-buried.)
I had tons of limiting beliefs and old stories that Bobbi helped me uncover and learn to tame. (They had been getting in my way for so many years.) Also, I had NEVER before thought about what I needed to be happy, and I surely didn't know how to tell men about it!
THANK YOU BOBBI! Your coaching changed my life . I would have never imagined in my wildest dreams that the online profile you wrote for me a year ago today would grow into the new life I have today. I am married to a man whose whole purpose in our relationship is to grow us and to treat me like a princess! I am soooo happy! 
Dating Expert Bobbi Palmer's Dating after 40 Success Story: Kathy
YOUR COACHING WAS EXACTLY WHAT I NEEDED AT THE TIME TO GAIN THE CONFIDENCE THAT I WAS LACKING TO BE ABLE TO BE SINGLE AND DATE AFTER!
Bobbi, I wanted to let you know that I took your 6-Step course about 3 years ago after finding myself divorced at 42 after being married for almost 25 years. Your coaching was exactly what I needed at the time to gain the confidence that I was lacking to be able to be single and date after 40! I am very excited to say that I took your advice and got on Match and YES met the man of my dreams!! I am ecstatic to say we are getting MARRIED!! My dream guy (Jim) is giving me the dream wedding that I've always wanted!! He is everything I've ever wanted and dreamed of in a life partner. He is wonderful - so please tell your readers / clients never give up! There are great men out there and yes yes yes they are looking for great mature women - not 20 something girls!!
Keep up the great work you do! You really are helping us!!
Much Love!
Kathy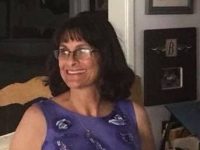 Dating Expert Bobbi Palmer's Grownup Love Success Story: Jodi L.
Now I know - for the first time in my entire life — that there is a Good Man out there for me.
I am fortunate enough to be one of the 25 Women in this semester of DLAGU Love School. I am 60 and my track record is pretty dismal. Divorced, too many really bad relationships to count, and not any hope of finding anyone.
If you are thinking about doing Bobbi's Over-40 Love School I would give you only one piece of advice, Trust This Woman.
She is The Buddha, Yoda, All Knowing Sage when it comes to teaching over-40 women what to do to meet The One. Now I know - for the first time in my entire life — that there is a Good Man out there for me.
With the tools, independent work, and real-life advice Bobbi's given us, I go out and feel completely at ease in my own skin. This is real stuff we are doing that ultimately gets us to a place I was not even aware of. And this place feels So Good.
I was sharing an experience with Bobbi & the class. It was about me emerging as my truest and most confident self. It was a beautiful little story, I was proud to share. Bobbi's reply to me said it all "Welcome to your new Life!" Thank you Bobbi for kindly leading me there.
- Chef Jodi L.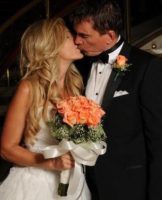 Rebecca K. – Success Story
Dating Expert Bobbi Palmer's Grownup Love Success Story: Rebecca K.
I'M VERY EXCITED TO ANNOUNCE THAT WE WILL BE GETTING MARRIED IN APRIL ON A CRUISE TO THE CARIBBEAN!!!
You are an angel in my life, and it's no accident our paths have crossed! I'm so grateful for your guidance, Bobbi! Thank you so much! I'm blissfully in love and having the time of my life with this amazing man! I definitely would not be where I am today without your guidance and support! Thank you so much for helping me to manifest my dreams into reality!! - Rebecca K, 40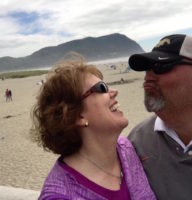 Success Story: Jeannette T.
Dating Expert Bobbi Palmer's Grownup Love Success Story: Jeannette T.
WORKING WITH BOBBI CHANGED EVERYTHING! I AM NOW MARRYING A WONDERFUL MAN THAT I MET ONLINE.
Before working with Bobbi, I was feeling incredibly stuck. I'd been divorced for 3 years and fumbled around with online dating for about 6 months without success. My lack of success made me feel like I couldn't ever find love – and my negative self-talk constantly came knocking. But working with Bobbi changed everything! Not only did I learn how to put myself out there online, I'm getting attention just walking around at the grocery store and in the day-to-day. That's never happened and I can enjoy it now!
Best part is, I am now in a relationship with a wonderful man that I met online. There's NO WAY I would have given him a chance prior to working with Bobbi. While my boyfriend isn't that GQ "shiny" man that my 18-year-old self was looking for, he is the best guy for me! He supports me in ways I've not experienced before, we have a strong foundation of similar faith, and we meet each other's needs – everything that really matters to me. Bobbi helped open my eyes to be able to see what would really make me happy. And it's him!
Financially speaking, it was challenging to spend that much on myself on this program. But how could I put a worth on having more self-confidence and knowledge that my life going forward would be so much better than the past? That was priceless and I'm so glad I made the investment... to think I would have missed My Man!
UPDATE: I want you to know how much you have been a great impact to my life. Lance and I looked at engagement rings today! We are planning our wedding for summer 2017.
I would never have seen the amazing man Lance is without your guidance. I learned so much about myself and about what I wanted in a man while working with you through the Love program. Thank you for such an amazing gift. See you at my wedding! Happy days, ~ Jeannette T, 46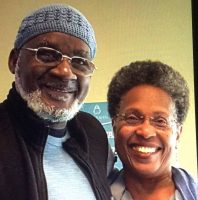 Dating Expert Bobbi Palmer's Grownup Love Success Story: T.L.
IT WAS YOU WHO HELPED ME SEE CLEARLY WHO I AM AS A WOMAN AND WHAT I WANTED IN A MAN.
Hi Bobbi! It was largely because of you and your guidance that I met my husband online through Plenty of Fish. You guided our group through the process of clearly defining who we were and what we were looking for. With that clarity, I was able to push away the cobwebs and know with more certainty what was important to me.
In January of 2016, I was going to the beach and asked him if he wanted to accompany me, just to have a pleasant outing. He said yes and, as I got to know him, our pleasant acquaintance became a romantic relationship.
I noticed that when I decided to marry him, the decision was made with both my head and my heart. We are as in love and committed as ever, and our first year wedding anniversary is coming up in May. So thank you because you definitely helped make all of this happen. It was you who helped me see clearly who I am as a woman and what I wanted in a man. Much love to you.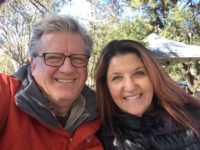 Dating Expert Bobbi Palmer's Grownup Love Success Story:Tracey
LEARNING TO DATE LIKE A GROWNUP REALLY DOES LEAD TO LOVE!!
All IS good here - actually, no, all absolutely fabulous here! Craig and I are still going from strength to strength. We have been dating now for 9 months, and I keep reflecting on how different this relationship is from others. Lots of loving communication, no sense of having to "play a part", just us being ourselves; it is so lovely and we are crazy about each other!
Everything that you taught me is right. Learning to date like a grownup really does lead to love. He is just wonderful and he makes me feel so special. We are both excited and curious about the future, which we know will be together. Happy Happy dance!
I want to thank you again for your support and wisdom. If I had not worked with you I know for sure that I would not have this wonderful relationship. You have had a profound impact on my life, and for that, I will always be grateful. Tracey xoxo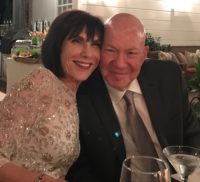 Dating Expert Bobbi Palmer's Over-40 Love Success Story: Karen
I started meeting some quality, fabulous men for the first time in my life and eventually met the love of my life!
WOW, Bobbi made such a difference in my life! , in just a short time she moved me from being scared and making bad choices to having fun dating and knowing exactly what (and who) I needed to be happy.
Bobbi is intuitive and so supportive, and she's been where we are. Using her 6-Step Find Hope and Find Him System, and with her guidance and encouragement, I started feeling control of the type of man I wanted and deserved. And I knew exactly how to find him.
Ladies….coaching with Bobbi was the BEST money I have ever spent. This dating thing may sound simple to some…but it wasn't to me. Having Bobbi on your side is like having a secret weapon in your back pocket.
I started meeting quality, fabulous men for the first time ever and eventually met the love of my life!
Thank you so much, Bobbi, from the bottom of my heart. You have given me hope and results. ~~ Karen, 65
Tracey's Dating after 40 Success Story
Shari's Dating after 40 Success Story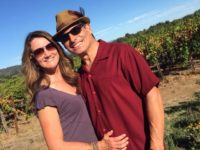 Dating Expert Bobbi Palmer's Grownup Love Success Story: Vick R.
I'M SO IN LOVE WITH A REALLY GOOD MAN!
Before Bobbi's Love Program, I was feeling super frustrated with dating because it just wasn't happening even though I felt like I was in a place of really liking myself. I'd been dating online on and off for about 10 years and wasn't finding my right man. I'd taken other programs that taught that we can only find love when we love ourselves. So there I was at 49 feeling like I was good with me and Love still wasn't happening.
The Love Program helped me realize I used to date men hoping they'd like ME. I used to date the same type of men – Type A, gregarious men – and catered to them trying to please them. After a while I'd start to feel resentful that they weren't making me a priority. I found that as a real pleaser I'd put my wants, my needs, and myself in the background as a result. Through Bobbi's coaching, I've been able to speak up for what I need and want which has really helped me in the dating world. Now I make myself a priority, and shifting away from hoping he likes me has really empowered me to make better decisions about who I want to get to know better.
Best of all, I met someone amazing! Still a Type A, gregarious man (I didn't have to dump my "type" once I tuned in to how to show up in the dating world) but now that I know how to honor my needs, he has in turn - over the top - made me a priority. And that feels SO good! We are so happy together - and it's been almost 9 months!
Bobbi helped me get clear on my Must Have's - which single handedly rescued this relationship. At one point, petty things about this man were really irking me. But when I looked at my list of Must Have's (which Bobbi taught me in Step 3). I realized he had them all! That made the petty things fade away, and helped me appreciate what I have in him. Instead of ending the relationship over things that were getting on my nerves, I was able to have a productive, grownup conversation with him about those and things are great now. (Which I couldn't have done without Bobbi's help.) That alone has made my investment in Me worth every penny. I'm so in love with a really good man!
- Vicki R, 48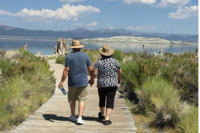 Dating Expert Bobbi Palmer's Grownup Love Success Story: Alice B.
AFTER 18-MONTHS HE HAS A KEY TO MY HOUSE AND TO MY HEART. I CAN'T IMAGINE BEING ANYWHERE ELSE!
When I first met Bobbi, I absolutely loved her. I listened to Bobbi talk about making a "grown up" connection, and finding someone to grow old with, not just play around with. It sounded like a Disney movie for adults; definitely too good to be true. But, deep in my heart, that's what I really wanted. After two failed marriages and several other long term relationships that ended poorly, I just didn't believe it was available to me. I was on 4 or 5 dating sites, meeting new men for coffee nearly every day. I was the One Date Wonder. Maybe two – never three. I took Bobbi's class and hired her to help me. She re-wrote my online profile and made me spend money to get new photos. She put me on Match (I hate Match) and monitored my progress. Bobbi was working on changing my attitude. She encouraged me to walk with my head up and make eye contact with people as I walked. She had me strike up small conversations in line at Starbucks and at the bank. She advised me to get out and do things that I enjoy where men are likely to be present. I did most of that, and quite honestly, felt pretty good about it. I didn't meet anyone right away, but I felt more connected with my community.
I kept my heart open and my eyes up. I went out with friends and made small talk, just like Bobbi advised. I was definitely getting too old and too fat to meet anyone, but I was enjoying live music and cycling, so whether I met someone or not, it was a Good Life.
One night my friend and I were attending a live music gig. One of the bands we were following included a friend of hers that she had known for over 25 years. Between sets, he would come over and sit with us, talking about any number of things. One night, we were talking about people and weight, and I made some comment about my size and how it didn't seem to change no matter what I did. His comment was, "That just doesn't matter. It doesn't matter at all."
Now, if you know Bobbi, you've heard her say, "It's not the size of your thighs" that determines whether or not someone is into you. I swear I heard Bobbi laughing as I looked up to see him smiling.
After the next set, he sat back down and said, "You know…I'm not seeing anyone." We talked on the phone every day for a month, and started going out regularly after that. It has been 18 months now. He has a key to my house and to my heart. I can't imagine being anywhere else. He is amazing, and I'm better than I have ever been. Life is good. Just like a Disney Movie.
Thank you, Bobbi, for helping me be open to the possibility of Love. And helping me find it.
Alice B, Dating Expert Bobbi Palmer's Grownup Love Success Story: Roberta
WE BOTH SAY THAT WE ARE HAVING THE BEST SEX OF OUR LIVES NOW!
I met a wonderful man after 20 years of CFS ( chronic fatigue syndrome). I'm better than I was 20 years ago but still don't have what I would call a "normal" amount of energy. That aside, I was determined to find a relationship. I am divorced and a Grandmother.
In an attempt to find a relationship that works for me, I did it all; on line seminars, various dating websites, lots of dates, took up Zydeco dancing and went to singles events. I met lots of men. I got involved with several but nothing worked out.
It was listening to your Date like a Grown Up on Thursday nights, that changed things for me. You said something like, open your mind up and to go out with someone that you wouldn't ordinarily choose. I decided to go out with a man who had a beard and mustache. That was something I wouldn't have done because I thought beards were scratchy. ( wrong) I met him on OK Cupid.
We have been dating for a year and a half now. I am 67 and he is 65. He is a great guy and a wonderful friend. We have a great sex life too. We both say that we are having the best sex of our lives now! Thank you for your care and support.
Roberta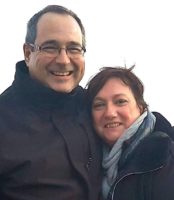 Dating Expert Bobbi Palmer's Grownup Love Success Story: Nancy
YOUR OWN STORY HELPED ME REALIZE I WAS NOT A FAILURE!
This insight I got from Fix Your Man Picker helped me find the love of my life at 53 and I was a single, never married chick. Thanks, Bobbi, your own story helped me realize I was not a failure but was just making some seriously bad choices. Today marks 15 months since D and I met and we are happier than ever. We now live together! - Nancy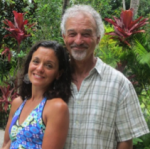 JOE AND I HAVE BEEN TOGETHER FOR 3 1/2 YEARS AND HE'S PERFECT FOR ME! WITHOUT BOBBI I WOULD NOT HAVE RECOGNIZED HIM AS MY PERFECT MATCH.
Before working with Bobbi, I had no problem meeting men, just not the right kind of man. Disappointed and heartbroken for 7 years, it seemed like I could never meet the kind of man who wanted a long term relationship, was thoughtful of me, was someone I could trust, or who would make a great husband.
Being a single mother to a lovely young and impressionable daughter, I needed and wanted to be a good example to her. I was more like the example to her of what "not" to do. I longed to be in a healthy, loving, respectful, fun relationship, but felt defeated and hopeless.
Bobbi taught me the most valuable lesson: It's all about Me and my happiness. My focus shifted from does he like me, to do I LIKE HIM? With Bobbi's coaching and thought provoking questions, I gained the confidence I was missing. Best of all, I learned to let go of my "list" and honed in on how I wanted to FEEL with my partner.
Then it became so clear to me! Joe, a man who had already been in my life for years, was that man who could make me happy. Joe and I have been together for 3 ½ years and without Bobbi I would not have recognized him as my perfect match. He invites me to feel all the feelings I've fantasized about, and more! And my daughter loves him and is so proud of me.
I know that without Bobbi's expert, loving, guidance I would still be getting my heart broken by all the wrong guys instead of spending my life with a man who absolutely loves and adores me and my daughter. Bobbi's coaching gave me a new perspective and changed my life forever. - Shari, 53

I FEEL VERY LUCKY TO HAVE MET HIM!
Things are going very well here. I'm still happily seeing Ed – we'll be coming up on 5 months next week. He took me to his mother's house on Easter and he's met my in-laws (how weird is that??). It's been fun and exciting getting to know each other. We've planned a vacation week together in October (he was the one that suggested it J), and will be planning another one for August. I feel very lucky to have met him – and to think I might not have responded to him on Match, or known what to do after that, if I hadn't taken your course! So once again, thank you!
- Terry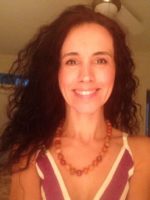 Veronica A – Success Stories
Dating Expert Bobbi Palmer's Grownup Love Success Story: Veronica A.
I'M HAPPY BEYOND WORDS.
Before working with Bobbi I was unable to connect with my own value and what I had to offer. I knew what I wanted romantically, but had no idea how to get there.
Bobbi's honest, straightforward, caring style provided the big picture for me. All I've learned from her has made me happier and I've been able to expand the results and feelings to all areas in my life.
I wanted to share the enormous happiness I'm now experiencing. My Man is the sweetest man I've ever met, caring, compassionate and wonderful.
Communication is excellent, chemistry is amazing, and we enjoy being very affectionate with each other. We work out our challenges with love and understanding. (Because now I know how.)
Only when I was confident that this kind of love could be in my life, is when it happened. I'm happy beyond words. And I want to thank you, Bobbi. Every single piece of advice that you have ever given to me, has been, and continues to be, so extremely helpful.
–Veronica A, 45
Patricia D – Success Stories
Dating Expert Bobbi Palmer's Grownup Love Success Story: Patricia D.
I FEEL FREER, MORE TRUSTING, AND COURAGEOUS TO ENJOY WHAT I'M EXPERIENCING IN THIS RELATIONSHIP!
I had just begun to date after my husband of 35 years passed away. It had been 4 years and I didn't know where to begin. I will always be grateful for having found Bobbi. I appreciate her honesty spoken with compassion, her humor, and that she specifically addresses the needs of the older woman.
After taking the "Fix Your Man Picker" course, I met an amazing man! We share values such as fidelity, family, kindness, generosity, spirituality and a healthy lifestyle.​​​​​​​ We are going to Italy together next week! I feel freer - more trusting and courageous - to enjoy what I'm experiencing in this relationship.
I can't tell you enough how much Bobbi helped me. She took the fear out and gave me specific tools to communicate with men and actually enjoy the dating process. She has increased my confidence considerably, my friends have noticed the change and my now single friends look to me for help.
~ Pat D., 62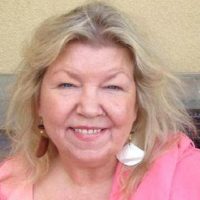 Dating Expert Bobbi Palmer's Grownup Love Success Story: Dawn C.
I TOOK THIS PROGRAM OVER A YEAR AGO, AND AM STILL REAPING UNEXPECTED BENEFITS!
Kudos to Bobbi and the Get Online, Get Noticed, Find Love program! I took it over a year ago and I'm still reaping unexpected benefits. It turns out I do better in person, so after acclimating to a new job and location, I started testing the waters at a Literary Speed Dating event. It was funny because they hadn't set up the numbers right, so there were 25 women and just 5 men! As a result the women had to "date" each other. I dated 15 women and just 2 men, and thought of it as a great learning experience, but the other women turned into Hunting Dogs and the men, Sitting Ducks. As I spoke to these women, I got what most men out there experience – demands, expectations, shoulder-chip statements. And this was just in the first 2 minutes of talking with these gals. Both men I spoke to were outside my age range and world-view, but with Bobbi's "discover, don't decide" outlook, I was able to relax, smile and have a good conversation with them! I'm so grateful for that experience. And I felt like a million bucks because I had an edge of authenticity in a room full of desperate women. All of this made every single hard-earned, sweated-through homework assignment from the program worth it! Thanks so much, Bobbi. – Dawn C.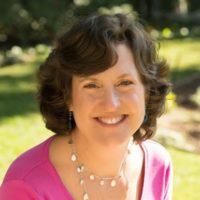 Dating Expert Bobbi Palmer's Grownup Love Success Story: Jenny W.
I'VE GOT DATES WITH 2 GREAT PROSPECTS THIS WEEK - MEN I'VE BEEN ABLE TO ATTRACT SINCE HAVING A CONFIDENCE MAKE-OVER, THANKS TO BOBBI! - Jenny W.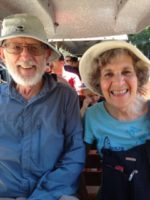 Dating Expert Bobbi Palmer's Grownup Love Success Story: Judy G.
AT 75, I HAVE FINALLY MET THE MAN I'VE BEEN LOOKING FOR ALL THESE YEARS. - Judy G.
After working with three other dating coaches and seeing little to no results with their programs, I thought that I did not know how to attract and connect to men. Then I found Bobbi's free Grownup Girls' Night Out webinars and free Online Dating Challenge. The profile I created using her Challenge program worked better than the other expensive programs I'd tried!
Thanks to Bobbi, my dating and romantic life has changed drastically. I learned how to connect to men on an emotional level and was more confident on first dates and the following ones as well. I even learned how to flirt which I didn't think that I could do before. I met more men than I had ever met.
At 75, I have finally met the man that I have been looking for all these years. Surprisingly enough, despite all the time and effort I have put into finding the right man for me, it seemed to happen by magic. He emailed me on a Saturday morning and we went to dinner that night. The first date was just ok, because he wanted to tell me who he was and he talked a lot. I was trying to follow Bobbi's advice not to let the man do all the talking. I didn't know if he was interested in me or not. About a week later, he asked me out for a second date. It was great. He brought me a large bouquet of flowers and we talked easily about all kind of things. Gradually, we started to see each other more and now we see each other about 3 to 4 times a week. We are now meeting each others' family and friends. He is easy to be with, and when I am with him, I feel comfortable, safe and HAPPY. He keeps telling me that he wants to make me happy.
Bobbi is the best coach that I have worked with. Her ideas are sensible and easy to follow. She understands the dating "scene" and knows how to deal with all kinds of situations. I have found her advice to be extremely helpful. In addition, she is caring, generous and kind. - Judy G, 75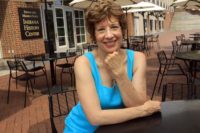 Dating Expert Bobbi Palmer's Grownup Love Success Story: Suzanne
AFTER MEETING SEVERAL HIGH QUALITY MEN, I'M IN A FANTASTIC RELATIONSHIP WITH AN ACTIVE, INTERESTING, GOOD-LOOKING MAN WHO I'M REALLY ENJOYING.
Prior to working with Bobbi, I had given up hope on finding Love. I had struck out enough times that I was over it. Done. I'd convinced myself that at 62, I didn't need a man – that I'd just move on. Then I found Bobbi. Her eBook and emails were so sensible and real – and all of her information focused on feeling good about ME first – which I really resonated with after giving up.
I finally decided to take the plunge with Bobbi's Love Program. I liked her intelligent, adult approach, focused on women over 40. Bobbi gave me incredible confidence and optimism. I knew I'd be able to do this. With her help, I got a great profile together, and fantastic pictures. She gave me just the tools that I needed.
This program was really worth every penny. I've wasted so much money over the years on stupid things, I really wasn't going to let this be the one thing I should have tried but didn't.
Now, after meeting several high quality men, I'm in a fantastic relationship with an active, interesting, good-looking man who I'm really enjoying. We met online and I'm hopeful for the potential. I never would have been here without working with Bobbi privately in her 6-Step Find Hope and Find Him Love Program. Thanks Bobbi! - Suzanne, 62
BOBBI'S 6-STEP SYSTEM IS A PROVEN, EFFECTIVE METHOD THAT CAN TAKE THE MOST HOPELESS AND LOVE-WEARY WOMAN FROM SICK AND TIRED TO CONFIDENT AND INSPIRED!
Bobbi Palmer is simply the BEST coach in America for any woman over 40 who has tried to convince herself that maybe it's her "fate" to be single, or that she must settle for something less when it comes to finding love and relationship. I have seen Bobbi work miracles. I highly recommend you become a Bobbi Palmer success story now and get on with the REST of your life. YOU deserve it! - Marni Battista, Dating Coach, www.DatingwithDignity.com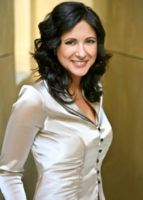 Dating Expert Bobbi Palmer's Grownup Love Success Story: Sam
I CONFIDENTLY MEET MEN NOW AND MANAGE MY NERVES ENOUGH TO ENJOY THE ONLINE DATING EXPERIENCE!
After a 15-year dating hiatus, I was hopeful about dating and a romantic future, but quite scared about stepping into action. I couldn't see how I was going to get there and was very anti-online.
I took Bobbi's Online Dating Bootcamp and that got me primed to venture further and get into action, but the apprehension about stepping out into the dating world...! I loved Bobbi's approaches and really wanted her support in what I was doing so enrolled in her Love Program to learn her 6-Step Find Hope and Find Him system.
Drastic change started for me during my very first coaching call with Bobbi when I had an epiphany that released me from my past. I realized that laying the right foundation for myself was essential in building a solid foundation in myself – for myself - before going out to meet men.
With that confidence in my pocket, I gradually built trust and confidence in the path. I now have a level of confidence about myself that had been missing for a long while. Friends have noticed and commented on my strength and the change in my way of dressing and interacting.
The biggest bonus? I confidently meet men now and manage my nerves. I'm even enjoying the online experience which I thought would never ever happen! I've been out on dates, I've been able to refine my needs and set some clear boundaries. I'm no longer terrified of it all, but really quite enjoying the attention. The men I've met have restored my faith in good men which has been lovely.
I can sense I'm getting closer to finding love.
Bobbi is so generous and warmhearted. Her faith in me and genuine care, delight and dedication to a loving future for me, has left no room for doubt. She knows her stuff and isn't afraid to give a push when needed and balances that with celebration and gentleness when that is needed too. I couldn't recommend her highly enough.
Financially speaking, this was the right program and the right person at the right time and I actually could not have gotten to this place on my own. If you feel the call for love in your life and you know what you're doing isn't working, then read some of Bobbi's work and if you click - then take the plunge. It is a commitment - financially and personally - and is absolutely worth it.
Ah Bobbi - you know I love you and am in such gratitude for what we've achieved together - I could never have done this without you! - Sam, 49
Dating Expert Bobbi Palmer's Grownup Love Success Story: Vickey T.
HE'S DEFINATELY A KEEPER AND I'M THANKFUL I TRIED SOMETHING DIFFERENT, STAYED OPEN TO THE POSSIBILITIES, AND WAS ABLE TO TRUST AGAIN. THANK YOU SO MUCH, BOBBI!
We have been exclusive for a little over 4 months now. We just got back from a 5 day trip where we had a fabulous, relaxing time. He is protective yet not overbearing, supportive, attentive, and I find him endearing in so many ways. We spend every weekend together and sometimes he makes the hour drive to see me on a weeknight too.
I have to tell you that when I started dating him, he was the underdog in the race. He wasn't my "type" because he was shorter than I like , not as much higher education as I prefer, and a workaholic...and there was no immediate spark. But this man consistently stepped up, planned things, communicated, included me in his world and was okay being incorporated into mine, was transparent about what he wanted and how he felt, treated me like a queen, and quietly won my heart.
He's definitely a keeper and I'm thankful I tried something different, stayed open to the possibilities, and was able to trust again. Thank you so much, Bobbi!
Vickey T.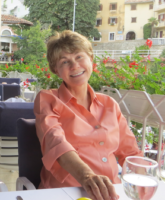 LAST WEEKEND WE DECIDED TO BE EXCLUSIVE AND ARE BOTH RESIGNING OUR MEMBERSHIPS ON MATCH!
After my 2nd marriage broke up at age 59 (9 years ago) I started dating again. Though I didn't have much trouble getting dates through either Match or social events, but they weren't the KIND of men I wanted – they didn't fill my heart with joy. Either they didn't have my same interests (travel, performing arts, world curiosity, the outdoors), or they wined and dined me only to become self-centered once we were exclusive.
I started getting worried I was too old and that men my age want younger women – in short, that I didn't have as many options. Bobbi changed my mind about all that! She taught me how to be more confident about what I want and what I have to offer – and that all showed up in my dates.
Bobbi helped me with my profile – it's now much less serious and my sense of humor comes through. Men liked that. And with my new profile over 50% of the men were the kind of guys I wanted to date! I also learned to flirt - it actually was fun. Bobbi helped me sort out how to spot the players. Now I feel totally safe and in control with my new knowledge!
Bobbi has helped me feel good (and confident!) about wanting a good man in my life and that has rubbed off on my attitude about the rest of my life. - Ann C.
UPDATE: Much to my surprise and when I least expected it, "C" has touched my heart. I asked many questions and he didn't hesitate to answer any of them. The confidence I got from my work with Bobbi helped me recognize a fantastic guy – I almost passed him by, but Bobbi helped me to see that he was a good match for me. Outdoorsy, loves the performing arts, makes me feel safe AND we have great, honest conversations. Without Bobbi I would have missed the opportunity with this great man!
Last weekend we decided to be exclusive and are both resigning our memberships on Match. In the last couple of weeks started introducing each other to our friends. My closest friends like him a lot. "The best man for me that they have ever met" they said. Wow, after all these years. And all thanks to you, Bobbi! Samantha D – Success Story
Dating Expert Bobbi Palmer's Grownup Love Success Story: Samantha D.
I FOUND HER COURSES FULL OF TANGIBLE, SENSIBLE AND LIFE AFFIRMING WAYS TO GET OUT OF THE HOPELESS AND INTO POSITIVE ACTION.
I have been single for many years and came across the Date Like a Grownup website while surfing for advice on getting into a relationship. I recognized myself in what Bobbi was describing - protecting a small flame of hope for love but stuck in my views and attitudes of my twenties. I did Bobbi's Date Like a Grownup Bootcamp and Get Online, Get Noticed, Find Love courses and so many lights switched on! I did a 180 turn on how I was looking at my situation and for the first time in a long time that flame of love is being fanned stronger instead of being stamped out. I love Bobbi's passion and care and how she has really looked into what happens for women of our age. I found her courses full of tangible, sensible and life affirming ways to get out of hopelessness and into positive action. Samantha D, 49 Dating Expert Bobbi Palmer's Grownup Love Success Story: Toni W.
BOBBI SHOWED ME THAT THIS IS ABOUT MORE THAN JUST MEETING A MAN - IT'S ABOUT COMPLETELY LOVING AND ACCEPTING MYSELF.
I used to feel like there was something wrong with me and had a hard time believing in myself. I thought everything with dating was "my fault", and definitely needed to feel more positive!
Bobbi showed me that it's about more than just meeting a man. It is about completely loving and accepting myself- which is a lot more important than having a man love me. If I don't love myself, nobody else's love will get through.
Bobbi taught me good communication skills with men - people in general - and helped me keep a light approach to the dating so I can keep perspective and not fall into a hole about "men do this..." or "men do that.."
Now, at 65, I feel I've learned a lot about myself and dating that I never had a chance to learn when I was younger. I never had anyone to teach me until Bobbi!
Now, I am out dating and don't feel desperate. I'm taking my time to find good men, and I feel good about who I am as a person. and feel I am valuable and worth a man making an effort to get to know – which has been the most priceless benefit from this investment. - Toni W, 65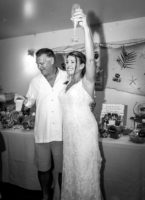 Dating Expert Bobbi Palmer's Grownup Love Success Story: Lisa
OF ALL THE THINGS I'VE EVER DONE, YOUR COACHING HELPED ME OUT THE MOST!
Soooo.... I just got married at 53 for the first time on Saturday. I started wanting it at about age 40. Since then I've tried to do a lot of work on myself and of all the things I've ever done, your coaching helped me out the most.
Love and blessings, thank you! - Lisa Dating Expert Bobbi Palmer's Grownup Love Success Story: Carol W.
IT'S BEEN ONLY A COUPLE WEEKS THAT I'VE BEEN WORKING WITH YOU...AND I FEEL LIKE I'M BEING DEFROSTED.
– Carol W, 46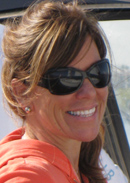 Dating Expert Bobbi Palmer's Grownup Love Success Story: Diana
BOBBI'S EXPERTISE, SENSE OF HUMOR, AND REAL-LIFE EXPERIENCE HAS HELPED ME NAVIGATE WHAT I AM TRULY LOOKING FOR IN A MAN, AND HAS GIVEN ME THE COURAGE TO GO OUT AND GET IT.
Okay girls, I'll be direct - I think Bobbi is one of the best kept secrets on the planet! She has this amazingly magical way of hitting me square between the eyes, building my confidence as I learn the truth about myself and about men. I've been married before, am the CEO of a company and a VP for many large multinational companies. Could I figure this out? Nope! I have "Ah-hah moments" every time I talk with Bobbi. Then I actually go out and try what she says and... it works! Thanks to Bobbi I am now going down my merry path of dating and selecting the man who actually fits my dream. This is one of the best investments I have ever made! –Diana, 49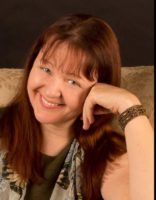 Jocelyn P – Success Story
Dating Expert Bobbi Palmer's Grownup Love Success Story: Jocelyn P.
I'M SO GRATEFUL FOR THE HELP GETTING UNSTUCK! BOBBI HAS PUT TOGETHER A GREAT MIX OF INSIGHT AND ACTION STEPS, IN A WAY THAT EVERY WOMAN CAN OWN HER PROCESS AND PROGRESS.
I'm sooooo grateful for the help getting unstuck! In addition to Bobbi's fun, compassionate, Here's-the-Deal-Sister presence on the live coaching calls, the assignments were simple yet powerful tools for transformation; I could hear all of us blossoming over the course of the class! The "community" of women participating has been remarkable and delightful, with continued insight and encouragement. - Jocelyn P, 49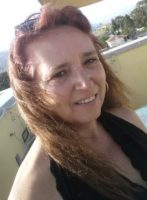 Dating Expert Bobbi Palmer's Grownup Love Success Story: Laura G.
I LOOK BACK AND REALIZE I NEVER REALLY WORKED FOR LOVE - THOUGH ONLY BECAUSE I DIDN'T HAVE THE RIGHT TOOLS.
I've worked hard all my life for the things I want. It would be silly for me NOT to work for Love right? It was like trying to do my job without the right resources. I skated by but never fully succeeded. Thank you, Bobbi Palmer, for giving me the tools I need and for believing in me...for believing in ALL OF US! - Laura G.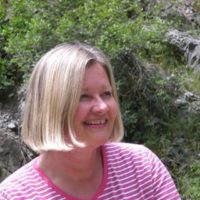 Dating Expert Bobbi Palmer's Grownup Love Success Story: LouAnne
I FEEL MORE PROACTIVE IN CHOOSING THE RIGHT GUY TO DATE AND BEST OF ALL, I FEEL EXCITED ABOUT THE POSSIBILITIES OF HAVING THE MARRIAGE I'VE ALWAYS WANTED. AND NOW I HAVE THE TOOLS AND SKILLS TO DO THAT.
You talk about "a-ha's", well I've had many. I really needed the "love myself" class a lot. It is something I am practicing each day and it is changing my life. I always knew one is suppose to love oneself, however, I never looked at it the way you showed us. I have never felt this "validated" in the dating process. The information you've taught me is causing me to deeply reflect on and redirect my actions. My paradigm is shifting...yes!! Thank you, thank you, thank you for giving me the HOPE I needed!!!! - LouAnne Dating Expert Bobbi Palmer's Grownup Love Success Story: Margo
SOON AFTER THE CLASS ENDED, I FOUND A REALLY GREAT GUY THAT I'VE BEEN DATING FOR ALMOST A YEAR NOW. I WOULDN'T HAVE GIVEN HIM A SECOND LOOK ONLINE HAD YOU NOT HELPED ME RETHINK MY 'MUST HAVES' AND DUMP SOME OF THE SUPERFICIAL TRAITS THAT MY 18-YEAR-OLD-SELF INSISTED WERE MANDATORY FOR MR. RIGHT.
I went straight to your website and was able to get a "flavor" for you and your message by reading some of your blog posts and watching a few videos. Afterwards, I was convinced that you "got it" and could help me find grownup love and I signed up for your teleclass. I can't thank you enough for how much you helped me look at love through a different lens and approach online dating as a confident, capable, desirable grown up gal! And damn if it didn't work! A year later, I still sing your praises and have sent more than a few girlfriends to your website. Thanks again for all you do in support of women over 40 looking for lifelong love. I, personally, will be forever grateful! - Margo, 53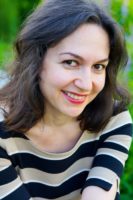 Nooshin S – Success Story
Dating Expert Bobbi Palmer's Grownup Love Success Story: Nooshin S.
SINCE I STARTED ONLINE DATING LESS THAN A MONTH AGO, I'VE GONE ON A FEW FIRST DATES AND HAVE HAD FUN! BOBBI'S SOUND, SAGE ADVICE ALLOWED ME TO CALM DOWN AND JUST RELAX AND SMILE.
Prior to working with Bobbi my dating life was nonexistent -I hadn't been dating for over a year and had no success prior to that either. I really felt that I might never meet a good man in my lifetime. Before Bobbi I was negative, hopeless, in my head, and now I am positive, realistic, and hopeful. Bobbi taught me to value myself, to get clear about my true desires for a relationship, to know my must-haves and deal breakers, and to pay attention to how I feel when I'm in the presence of a man. Most of all she has taught me how to date like a grownup. Bobbi is the most compassionate, down to earth, and nurturing coach one can hope for. She never made me feel like I was in boot camp facing a rough instructor. Rather than getting unsolicited advice and lectures from friends and family, I received sound advice from a knowledgeable professional who had my back and my best interest at heart. - Nooshin S.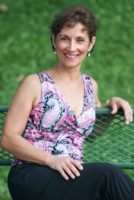 Dating Expert Bobbi Palmer's Grownup Love Success Story: Sharyn
I AM HAPPIER THAN I'VE BEEN IN A LONG TIME. OH YEA - THE DATING PART: MEN ARE TRIPPING (LITERALLY) OVER THEMSELVES TO GET TO ME, WHICH IS NIIIICE.
My life has changed dramatically since taking your course. Taking your program was the start of giving myself permission to nurture "me" for the first time in years. As a result, my relationship with myself and everyone else improved. I hope your clients realize that although your seminar is about dating, women must be in a place where dating can happen and morph into a relationship, the first step of which is to clear the path of debris. Evidently, the process that you have in place was what I needed, and clearing debris has been smooth, uplifting and lightening. - Sharyn, 65 Sylvia Johnson – Success Story
Dating Expert Bobbi Palmer's Grownup Love Success Story: Sylvia J.
I AM NOW A MORE COURAGEOUS PERSON OVERALL AND THAT HAS HELPED ME PROFESSIONALLY AS WELL AS IN MY RELATIONSHIPS.
Before working with Bobbi, I was struggling with the feeling that it was too late for me to find love and get married. I was also struggling with online dating and picking the wrong guys. I was going on dates periodically, but wasn't getting what I wanted or needed.
The biggest benefit of my work with Bobbi was regaining my confidence. At first, I didn't think I had the courage to get back out there and try again. Bobbi showed me that I did, and try I did. I got engaged, and though it didn't work out, Bobbi has still encouraged me to keep going.
My dating and romantic life is currently being rekindled. I took a break from dating after the breakup of my engagement. Bobbi was a tremendous help to me as I moved through my healing.
Thanks to Bobbi's hand-holding and her expert advice on identifying my blind spots, I now have the courage to say to a man what is working for me and what isn't. I am so much better able to take care of myself. Thanks so much Bobbi! - S.J, 51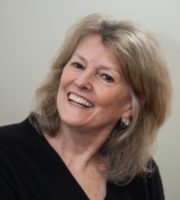 Dating Expert Bobbi Palmer's Grownup Love Success Story: S.M.
YOU REALLY KNOW WHAT YOU'RE DOING!
Bobbi – I just have to drop you a line and tell you how brilliant your advice is. I listened to module 1 and 2 of your Get Online, Get Noticed, Find Love course, wrote my nuggets, posted them last night on match and instantly got flooded with queries. Then I panicked. Now I have to listen to module 3 and learn how to respond. You really know what you are doing!
Thank you, S.M.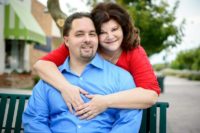 Jeanine S – Success Story
Dating Expert Bobbi Palmer's Grownup Love Success Story: Jeanine S.
TAKE IT FROM A FORMER UNHAPPY SINGLE GIRL WHO IS NOW MARRIED TO THE LOVE OF HER LIFE - BOBBI KNOWS HER STUFF!
I admit it. I was a skeptic. I was convinced that no datable men would be interested in a "fluffy" 46-year-old career spinster...also that online dating was evil. But I was wrong, wrong, wrong. After I completed Steps 1-3 of her 6-Step Find Hope Find Him system (which is brilliant, btw!), I finally went online. Bobbi practically had to drag me kicking and screaming. She wrote me a kick-butt profile, and I started getting emails within literally minutes after posting it.
Bobbi taught me how to identify the scammers and players and showed me the magic formula for writing emails that got responses that led to phone calls that resulted in dates. (Yep, real dates with actual cute men who have jobs.) Within the first two weeks I had dates with three different men! 
It's been about 3 months since I first went online, and am now dating a great guy who thinks I'm fantastic. We are having a great time going on picnics, seeing movies, and get this -- taking dancing lessons. Yes, dancing lessons. I have Bobbi to thank for all of it. Do yourself a favor, don't wait any longer. Work with Bobbi in private coaching through her 6-Step system so she can help you start meeting high quality men and lead you to love!- Jeanine S, 56
UPDATE: In March, 2014 I was honored to perform Jeanine and Ron's wedding. (Yah, the great guy she was talking about.) Congratulations Jeanine!"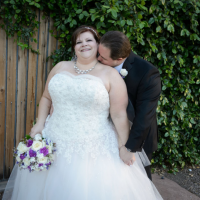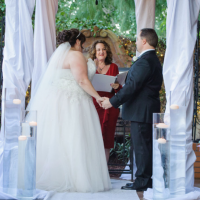 DIANA AND DON TELL THEIR STORY OF HOW THEY BOTH FINALLY FOUND LOVE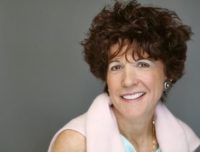 Dating Expert Bobbi Palmer's Grownup Love Success Story: Pegi B.
WHAT I HAVE LEARNED ABOUT MYSELF AND MEN COULD FILL VOLUMES, AND, I AM HAVING FUN DATING!!
I have been married twice, I am 60, and I did something very nurturing for myself 5 months ago: I hired Bobbi Palmer to help me get past my fears, and get into the 'dating waters' so I can find my last husband. If you're serious about finding the right guy, work with Bobbi . She is very smart, compassionate, and is ALWAYS right (which drives me crazy)! She has walked this path, so she knows! –Pegi B, 60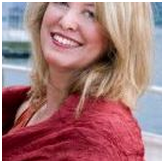 Susan Davis-Eley – Success Story
Dating Expert Bobbi Palmer's Grownup Love Success Story: Susan E.
After the TODAY show workshop I decided to take a risk. I had been emailing someone on match.com, but we hadn't met because I didn't think he was my type. I called him, we had a great conversation; we met and found we had a lot in common. We're now on our fifth date!
My romantic life used to be Crash & Burn; I kept making the same mistakes. As Bobbi pointed out, I was actually choosing the same guy over and over. It was time for a change! Bobbi taught me to be patient, how to show my fabulous feminine side, how to have fun, and to not let HIM decide if I'm good enough. I should decide if being around him is making ME happy and allowing me to feel good about myself. I never would have dreamed that I needed this help. Luckily, I had the opportunity to work with Bobbi! It has made a world of difference in how I am communicating with men, and I'm attracting some amazing guys I never would have thought about before. For the first time it's easy and really fun!
- Susan E, 55 Dating Expert Bobbi Palmer's Grownup Love Success Story: Jane F.
THE BEST THING I'VE GOTTEN OUT OF MY WORK WITH BOBBI IS THE BELIEF THAT I CAN AND WILL MEET A WONDERFUL AND LOVING PARTNER TO SHARE MY LIFE.
At the end of last year I had been very discouraged. I'd signed up for Match but responses were next to nothing. I noticed some emails that came through from Bobbi and began to read them. I loved her advice and at 56, I was very interested that she focused on women over 40. I signed up for a seminar and was thrilled to find that I could rethink the dating process, that it could be fun, I could enjoy myself, and I could actually be the one to choose, not just hoping that he would or wouldn't like me. That was a game-changer. Through an exercise that Bobbi asked me to do, I came up with 'nuggets' (unique things about me, my likes and dislikes) - it made me realize that I needed to re-examine how I perceived my worth and value, what I had to offer and what I could bring to the table, which was plenty! Bobbi is very encouraging, supportive very down to earth and approachable. - Jane F, 56 Anonymous Success Story – GOGNFL
Dating Expert Bobbi Palmer's Grownup Love Success Story
I'M DATING ONLINE FOR THE FIRST TIME AT AGE 62!
Bobbi, I've had wonderful response from the profile I carefully constructed with you! I took new pictures just for this purpose using the do's and don'ts formula you gave us through your Get Online, Get Noticed, Find Love webinar. With all of this I began dating online for the first time in my life at 62. The profile and pictures have been attracting so many great men. And I've met a great man. So far it's promising and I certainly would not have been able to do this without your support and the support of the women I've met through your course. Thank you! - Anonymous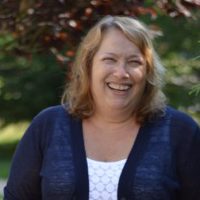 Dating Expert Bobbi Palmer's Grownup Love Success Story: Mary K.
BOBBI'S SUPPORT HAS AFFECTED SO MANY AREAS OF MY LIFE. I NOW REALLY APPRECIATE AND LOVE ME!
Before finding Bobbi, I was feeling good about myself but was very frustrated about my romantic future. I felt like I didn't know enough about men even though I had been married over 30 years and have two brothers.
I was afraid of dating - I had not been on a date since college!
Bobbi's support has affected so many areas of my life... I now really appreciate and love me - my qualities, my body, my strength. I have inner peace, confidence and beauty because of that. My friends and my brothers have commented that I seem different. As Bobbi says, I am "my best self". (Bonus! This change in me has helped me deal with family issues, too.)
Best of all, Bobbi has helped me really understand more about men. While I have not dated a lot (yet!), I am more comfortable and confident approaching men. I can choose better and write a damn good email. Most importantly I know what I want and look to see if I like him.
The Love Program 5 step program was the perfect mix of intimate, small group calls and personal work with Bobbi that I needed. Other coaches didn't match my personality, my age group and their group calls were large. This was just the right fit and worth every nickel! - Mary K, 63 Dating Expert Bobbi Palmer's Grownup Love Success Story: Sosi E.
I'VE LEARNED SO MUCH FROM BOBBI, IT'S BEEN REVOLUTIONARY FOR ME.
I wanted to be in a long-term relationship but wasn't meeting many guys to date. And the few I was meeting and dating were not worth the time.
I knew I was a great person and vaguely hopeful that I too would find my match someday, but I wasn't making much of an effort and prince charming was certainly not pounding down my apartment door.
I have learned so much from Bobbi, it's been revolutionary for me. She has taught me to communicate directly with kindness, something that was not part of my upbringing. It's impacted all my relationships - and not just the romantic ones.
First and foremost, I truly now believe I will find him. I've learned how to be the same fabulous person I am with friends, with guys. I am more open to men I would never have considered in the past and I'm confident I'll be able to tell the good ones from the time wasters.
Bobbi is kind, inspiring and focused on exactly what I need to work on! She is bringing kindness back into how we treat each other. And most importantly, she has developed a very doable system that really works.
I love working with Bobbi because she is right there with me, inspiring me every step of the way, helping me see things differently and push past my comfort zone. And all in a fun and kind way.
Working with Bobbi has transformed my life and is best investment I've ever made in myself.
PS: Btw, I've met a man I think I'm falling in love with. He wants to be exclusive but I'm waiting to be sure he's truly got the potential to be a good man for me. I am so excited! I've never ever felt like I do when I'm with him. Thank you Bobbi!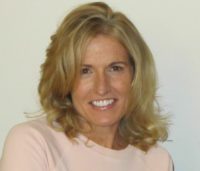 Dating Expert Bobbi Palmer's Grownup Love Success Story: Mary S.
I CANNOT THANK YOU ENOUGH FOR GUIDING ME IN MY SEARCH TO FIND SOMEONE. I STILL CANNOT BELIEVE I HAVE THIS AMAZING MAN IN MY LIFE!
George is AWESOME. Truly the most generous, thoughtful, affectionate, well-read, fun man I've ever met. You helped me change what I had been doing wrong for so many years, especially in how I used online dating. I would not have found the love of my life without you. Thank you of the bottom of my heart! - Mary S., 44
MITZI TELLS HER SUCCESS STORY ABOUT HOW OUR WORK CHANGED HER LIFE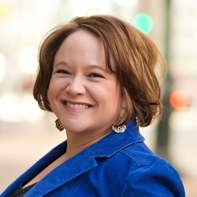 Christy Moses – Success Story
Dating Expert Bobbi Palmer's Grownup Love Success Story: Christy M.
BEING ABLE TO ADMIT THAT WHILE I DIDN'T "NEED" A MAN IN MY LIFE, RATHER IT WOULD BRING ME HAPPINESS TO SHARE MY LIFE WITH ONE WAS HUGE FOR ME. I SOMEHOW THOUGHT THAT WOULD MAKE ME NEEDY - BUT WITH ALL THAT BOBBI HAS TAUGHT ME, JUST THE OPPOSITE IS TRUE.
Before working with Bobbi I was on a 6-year break from dating and I was feeling hopeless! Interestingly, I was meeting a lot of people, but not connecting with many. In my mind, it was because I didn't need a man. When I started Bobbi's 6-Step program, I was dating someone I was crazy about. Operative word being crazy - all based on chemistry and who I imagined he could be. I found myself acting like a shrinking violet, so I ended things. Quite by surprise, as part of my homework one week, I joined a golf club meetup, asked for help as a newbie when I arrived, and met some great people. A couple weeks in, I met a great guy who initially did not give me butterflies, but who keeps showing up for me in ways I'd only dreamed about. Bobbi helped me discover the best parts of myself, and to get in touch with what I really, really want from a man/relationship so that I know right away if something is working. With that I feel happy and secure, and not as attached to the outcome because I know that I'm being my complete self! - Christy M.
Success Stories – Hedy S.
Dating Expert Bobbi Palmer's Grownup Love Success Story: Hedy S.
WITHOUT BOBBI'S ADVICE AND GUIDANCE, I WOULDN'T HAVE FOUND THE WONDERFUL MAN THAT I'M SHARING THE REST OF MY LIFE WITH.
I wasn't actively dating because I wasn't sure at this stage in my life that I would really find a good match. I was a successful career woman with wonderful friends and family…wasn't that enough? Bobbi opened me up to the possibility and got me out there and online. She had a wonderful story to tell about how she met her soul mate and convinced me it could happen for me too. She helped me with my profile and ideas of where and how to meet men…but mostly she helped me get up the nerve to actually do it.
Bobbi's expert coaching and her compassionate interest in helping you achieve your ultimate dating goal is invaluable. Without Bobbi's advice and guidance, I wouldn't have found the wonderful man that I'm sharing the rest of my life with. I couldn't give a higher recommendation. - Hedy S, 51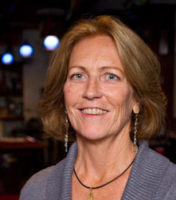 Dating Expert Bobbi Palmer's Grownup Love Success Story: Debbie M.
YOU HAVE HELPED ME GET THROUGH SOME MOMENTS OF QUESTIONS THAT COULD HAVE RUINED THINGS.
I am glowing, and I can't help but tell everyone how happy I am and that there truly are great men out there. I am so happy that I have let down the walls and am letting this relationship blossom into something amazing. - Debbie M, 53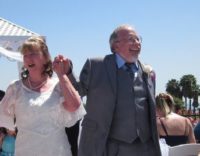 Dating Expert Bobbi Palmer's Grownup Love Success Story: Glenda S.
IT HAS BEEN FOUR MONTHS AND 10 DAYS SINCE OUR WEDDING, AND I MUST REPORT THAT EVERY DAY JUST GETS BETTER AND BETTER.
We are so in love, and our love just grows deeper by the day. Our friends say we are just giddy, and our love just glows to everyone around us. I want to thank you again for your advice and helping me see this man for all his wonderful qualities—and especially for the love we could share. - Glenda S, 60
AS A PSYCHOTHERAPIST IN PRIVATE PRACTICE, I KNOW THIS BOOK WILL BE USEFUL TO MY CLIENTS WHO ARE SEARCHING FOR LOVE.
I love Bobbi's eBook for finding meaningful love after 40. Her "Four Commandments" in each section focus on the information, and give you specific guidelines to follow. I love the way Bobbi uses the readers' own life experience, showing how to use the lessons she's learned already in life to make her dreams come true. - Tina B. Tessina, PhD, "Dr. Romance" psychotherapist and author of The Unofficial Guide to Dating Again (Wiley, NY 2002)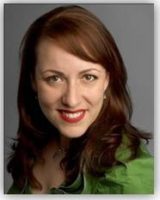 Dating Expert Bobbi Palmer's Grownup Love Success Story: Kassy L.
I AM POSITIVE AND FEEL DESIRABLE. THAT IS A HUGE CHANGE.
I also have a better understanding of what I want and am looking for. It makes me feel in charge – that I am not sitting around waiting for a nice guy to come along who I have to not only accept but also convince! I am looking for what I want and actively taking charge of finding him. And until I do, I am happy working on me and being happy with me. It's an important step as I am not sure I have ever truly felt this way. Rather than saying "there are no guys" I find myself now focusing on "I have not found him yet." Thanks so much for your brilliance and your loving support, Bobbi! - Kassy L.
Update: Kassy is now happily living with the man of her dreams!
HONESTLY, YOU UNDERSTAND MEN, UNLIKE MANY OTHER CLUELESS WRITERS AND COACHES.
Your advice is mostly spot on and I am sure that some of your clients might initially resist because what you say is contrary to much of the political correctness that surrounds gender expectations. I read a great deal of what men are saying online (away from the mass media) in regards to dating and relationships. Carry on with your bad self and keep up the good work! - Drew Hansen, Male Dating Coach

Success Story – Drew Hansen