If you are a woman dating in your 40s, 50s, 60s and beyond…finding a good man you can trust, talk to, and love being with can be tough. I get it. I've been there.
Dating in midlife can be tedious, boring, frustrating, ego-crushing, hope-crushing, exhausting…all things that any woman in her right mind would want to avoid!
Your life is good. Why throw it into a tail spin or have to endure all of the above (and more) emotional nonsense…when you can just stay happy with your career, your friends and your family, right?
Well, if you're anything like me, you do it because you are like all humans across the world:
You want to Love…and Be Loved.
Hi, I'm Bobbi Palmer. I am a 60-ish-year-old, joyfully married, proudly imperfect, politically progressive, kinda short, often sassy, ebullient, critical thinking, optimistic, gentle but direct ex-corporate adult learning expert now a trusted guide…
who helps smart, accomplished grownup women (like you!) find and live their own grownup love story.
Here's what I learned on my journey out of dating and super-single hell:
Your journey to love doesn't have to be HARD, it doesn't have to be SAD and it doesn't have to be filled with DRAMA.
You can have FUN along the way, and create the INTERESTING, ROMANTIC and LOVE-FILLED life you've imagined…IF you Date Like a GROWNUP!
My expertise comes from decades of being an expert teacher, consultant, manager and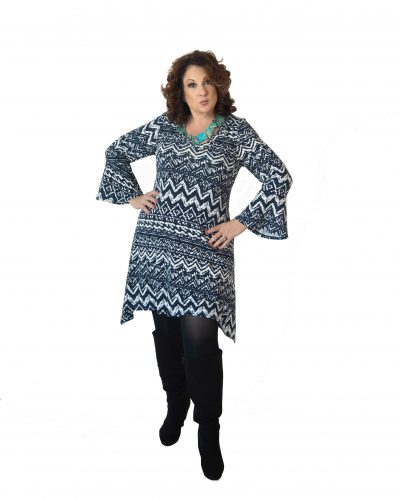 mentor.  More importantly, it comes from becoming a first-time bride at age 47 and experiencing firsthand how we can transform from pretty damn happy single gals to emotionally fulfilled, peacefully happy women secure in knowing they are loved…forever.
I offer real-world advice and deep compassion to women over 40 who are dating and looking for love  — compassion that can only come from a grownup woman who's been there, done that, and figured it out.
My passion for helping you achieve your dreams, along with my unique ability to teach and support you, has taken countless women in their 40s, 50s and beyond from dreading dating to joyfully searching for and finding, not just a man who loves them, but the self-love that has to come first.
Want to know more? Great. Keep reading…
My commitment to you as a your coach is a labor of love: mine and yours. Accepting my help is a gift to give yourself as the smart and deserving woman you are. It leads you to the clarity, confidence and optimism you need to get out there, find joy in dating, meet and connect with good men (maybe for the first time in your life) and eventually choose your life partner.
It's a gift to me when a woman I work with tells me she feels good about herself for the first time in years; that she finally realizes there are tons of nice men out there and she's having fun meeting them; that she feels hopeful, confident and well-prepared to attract a good man; and finally that she has met someone special who values and loves her in the way she's always hoped for. These are truly gifts to me.
I didn't grow up wanting to be a dating and relationship coach. No one does, right? So how the heck did I get here?
My entire adult life has been about helping adults learn so they can enrich and improve their lives. I spent 25+ years in the corporate world creating, delivering, and managing multimillion-dollar, worldwide training programs. These programs helped people further develop their skills so they could excel in their personal and professional lives, and reach their most important life goals.
I taught people how to communicate with one another, be great teachers, sell things, use computers, build houses, be highly effective managers and mentors…you name it. I even taught Navy personnel how satellites communicate to Earth. (That wasn't my favorite. Definitely not how my brain works.)
I enjoyed my career, and I was successful.
But eventually my passion waned. I felt the need to provide a service that felt more natural to me…more human and meaningful. And what is more meaningful than love?
I'm More than a Dating Coach…I'm a Dating Success Story!
I was 47 when I found the love of my life and married for the first time. When I met him I had a great house, thriving career, spectacular friends, nice things…and a fierce pride for my independence and accomplishments. (He really dug that!) I had a lovely life.
But meeting Larry and developing our relationship so enriched that life, and I finally felt the kind of happiness I thought was reserved for other women only. With his strength, compassion, and enormous capacity to love and be loved, Larry is the type of man I wished every woman could have in her life. It was then I realized that this was what I was meant to teach next.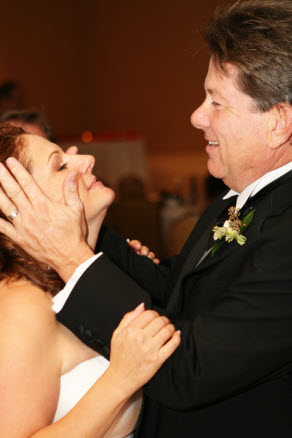 I had to share how I did this with other smart, independent women over 40 looking for love. I needed to tell them how I shifted my life from one of lonesomeness, frustration, and mere contentment as a single woman to feeling extraordinary as a woman who shares love with a devoted, good (and hot!) man. (I hope you don't think I'm bragging, but I sooo scored with this guy!)
I've developed my program to gently yet directly guide you through the self-discovery, education, and real-life experience that helped me make this remarkable shift in my life. It's also helped countless other women find their life partners. I know it will help you.
If you're like I was (successful in other parts of your life but frustrated with your search for love)… if you're feeling like a life that includes a deep and meaningful relationship is out of your reach… if you have been looking but never finding… my program is for you.
I look forward to showing you how you can top off your already-nice life with a meaningful relationship while enjoying – not just enduring – the journey along the way.
With love and support, and a reminder to be good to yourself.