Compassionate, Respectful, Personal Support…Exclusively for Women Dating after 40
So, you're a woman dating after 40, dating in midlife, a "mature" dater…whatever you (or others) want to call it. I'm guessing this wasn't how you envisioned things to be at this point in your life.
Being "out there" dating at this time of life can be fun. It can also feel… Exasperating. Exhausting. Soul and ego-crushing. Boring. Shocking. Confusing. Depressing. Hopeless.
You're not alone. There are millions and millions of women from all corners of the world who have found themselves in the same situation. You are each unique and special, but here's what you all share:
your feelings, fears, and dreams of how you imagine your life with Him…they are completely different than those of 20 or 30-somethings. You need someone you can trust who understands and respects that.
Finding love in your 40s, 50s, 60s and beyond has its unique challenges, for sure. But finding love at this time of life also has its extraordinary gifts!
The joy and safety of passionate, profound, grownup love are out there for you. There are just some things you first need to know.
Here is where you get guidance, teaching, motivation, and compassionate understanding to lead you to that beautiful life. And it comes from a woman who has been where you are and knows exactly how to get you to where you want to be.
It's time. Time that you start living your grownup love story.
You are not alone and there is nothing wrong with you.
There are just some things you don't yet know.
You know you can be "fine" being alone for the rest of your life, but when you let yourself think about it, you know you want MORE.
You want to love and to be loved. You want a partner instead of having to do it all yourself. You want to be like all those other women who it's been easy for…or they have figured it out.
You haven't been able to. And your biggest fear — when you let yourself feel it —  is that you will never know the love or the life you've allowed yourself to imagine.
It's a rabbit hole you hate to go down. Wanting something so badly, and not knowing how to get it. Trying hasn't worked. Avoiding it hasn't worked.
Hey…I understand you. I was in and out of that rabbit hole for decades.

Being single at this time of your life is
not

your fault.

The FACT is that you can nail this love-thing once and for all.

All you need is some new information, compassionate guidance and someone you can trust to lead you, keep you encouraged and keep you accountable.

I needed an expert partner to guide me on my journey to love…millions of women do. In fact, over 50,000 smart, independent, accomplished women like you are part of my Date Like a Grownup community (and we're growing every day).

When you imagine it, what does a happy life with a wonderful man feel like to you? Is it feeling safe and at peace? Feeling sexy and adored? Is it knowing that you have a constant companion who always has your back and loves you for all you are — and are not?
Your investment for intimate Private Coaching starts at $7600 and requires a 6-month time investment. You also need to be ready to trust—not just in me, but in yourself.
Ready to make the commitment?
Schedule a 45-minute Discovery Session.
COMPLETE A DISCOVERY SESSION APPLICATION
Whatever your dream…
whatever your challenge…
I am here to support, educate and gently (yet purposefully) push you to your goal of finding that One Man who will love and adore you for the rest of your life.
Date Like a Grownup 1-1 Private Coaching is for you if:
You have a great life, but lasting romance and love have alluded you.
You accept that you are responsible for your actions and outcomes, and that you have more to learn when it comes to yourself and men.
You are hopeful, if even a little nervous, about unapologetically committing to making this The Time you add joyous love to your already good life.
You are tired of doing everything alone, and are looking for a partner to share all things in your life.
You realize that you need a PARTNER in your journey to finding love; someone you can trust, who is committed to teaching, supporting, motivating, and expertly guiding you to your very personal goals in love and in life.
---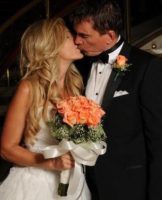 Rebecca K. – Success Story
Dating Expert Bobbi Palmer's Grownup Love Success Story: Rebecca K.
I'M VERY EXCITED TO ANNOUNCE THAT WE WILL BE GETTING MARRIED IN APRIL ON A CRUISE TO THE CARIBBEAN!!!
You are an angel in my life, and it's no accident our paths have crossed! I'm so grateful for your guidance, Bobbi! Thank you so much! I'm blissfully in love and having the time of my life with this amazing man! I definitely would not be where I am today without your guidance and support! Thank you so much for helping me to manifest my dreams into reality!! - Rebecca K, 40
I support you regardless of where you live via telephone or using my private online meeting room. Your private coaching with me is very personalized, focusing on where you are in your life and where you want to be.
Together…we get you there.
I am 100% committed to getting you from where you are to where you are craving to be.
Our partnership requires a commitment of time and a financial investment.
Your investment for intimate Private Coaching starts at $7600 and requires a 6-month time investment. You also need to be ready to trust—not just in me, but in yourself.
COMPLETE A DISCOVERY SESSION APPLICATION
My 1-1 private coaching is based on my PROVEN and POWERFUL 6-Step Find Hope and Find Him System. I developed this proprietary system specifically to help women like you find the passionate, lasting, grownup love you deserve.
With this foundation, you are prepared to go out in the world as a confident, optimistic and powerful woman who is unashamedly committed to bringing love into her life…and who knows EXACTLY how to DO it!
Here are just a few of the women who worked with me privately, and completed my Date Like a Grownup 6-Step Find Hope and Find Him system. (You can read about the system below on this page.)
---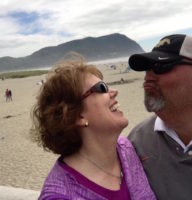 Success Story: Jeannette T.
Dating Expert Bobbi Palmer's Grownup Love Success Story: Jeannette T.
WORKING WITH BOBBI CHANGED EVERYTHING! I AM NOW MARRYING A WONDERFUL MAN THAT I MET ONLINE.
Before working with Bobbi, I was feeling incredibly stuck. I'd been divorced for 3 years and fumbled around with online dating for about 6 months without success. My lack of success made me feel like I couldn't ever find love – and my negative self-talk constantly came knocking. But working with Bobbi changed everything! Not only did I learn how to put myself out there online, I'm getting attention just walking around at the grocery store and in the day-to-day. That's never happened and I can enjoy it now!
Best part is, I am now in a relationship with a wonderful man that I met online. There's NO WAY I would have given him a chance prior to working with Bobbi. While my boyfriend isn't that GQ "shiny" man that my 18-year-old self was looking for, he is the best guy for me! He supports me in ways I've not experienced before, we have a strong foundation of similar faith, and we meet each other's needs – everything that really matters to me. Bobbi helped open my eyes to be able to see what would really make me happy. And it's him!
Financially speaking, it was challenging to spend that much on myself on this program. But how could I put a worth on having more self-confidence and knowledge that my life going forward would be so much better than the past? That was priceless and I'm so glad I made the investment... to think I would have missed My Man!
UPDATE: I want you to know how much you have been a great impact to my life. Lance and I looked at engagement rings today! We are planning our wedding for summer 2017.
I would never have seen the amazing man Lance is without your guidance. I learned so much about myself and about what I wanted in a man while working with you through the Love program. Thank you for such an amazing gift. See you at my wedding! Happy days, ~ Jeannette T, 46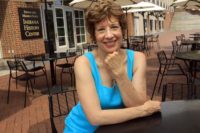 Dating Expert Bobbi Palmer's Grownup Love Success Story: Suzanne
AFTER MEETING SEVERAL HIGH QUALITY MEN, I'M IN A FANTASTIC RELATIONSHIP WITH AN ACTIVE, INTERESTING, GOOD-LOOKING MAN WHO I'M REALLY ENJOYING.
Prior to working with Bobbi, I had given up hope on finding Love. I had struck out enough times that I was over it. Done. I'd convinced myself that at 62, I didn't need a man – that I'd just move on. Then I found Bobbi. Her eBook and emails were so sensible and real – and all of her information focused on feeling good about ME first – which I really resonated with after giving up.
I finally decided to take the plunge with Bobbi's Love Program. I liked her intelligent, adult approach, focused on women over 40. Bobbi gave me incredible confidence and optimism. I knew I'd be able to do this. With her help, I got a great profile together, and fantastic pictures. She gave me just the tools that I needed.
This program was really worth every penny. I've wasted so much money over the years on stupid things, I really wasn't going to let this be the one thing I should have tried but didn't.
Now, after meeting several high quality men, I'm in a fantastic relationship with an active, interesting, good-looking man who I'm really enjoying. We met online and I'm hopeful for the potential. I never would have been here without working with Bobbi privately in her 6-Step Find Hope and Find Him Love Program. Thanks Bobbi! - Suzanne, 62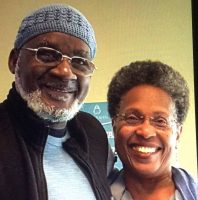 Dating Expert Bobbi Palmer's Grownup Love Success Story: T.L.
IT WAS YOU WHO HELPED ME SEE CLEARLY WHO I AM AS A WOMAN AND WHAT I WANTED IN A MAN.
Hi Bobbi! It was largely because of you and your guidance that I met my husband online through Plenty of Fish. You guided our group through the process of clearly defining who we were and what we were looking for. With that clarity, I was able to push away the cobwebs and know with more certainty what was important to me.
In January of 2016, I was going to the beach and asked him if he wanted to accompany me, just to have a pleasant outing. He said yes and, as I got to know him, our pleasant acquaintance became a romantic relationship.
I noticed that when I decided to marry him, the decision was made with both my head and my heart. We are as in love and committed as ever, and our first year wedding anniversary is coming up in May. So thank you because you definitely helped make all of this happen. It was you who helped me see clearly who I am as a woman and what I wanted in a man. Much love to you.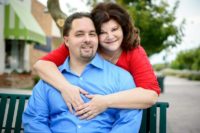 Jeanine S – Success Story
Dating Expert Bobbi Palmer's Grownup Love Success Story: Jeanine S.
TAKE IT FROM A FORMER UNHAPPY SINGLE GIRL WHO IS NOW MARRIED TO THE LOVE OF HER LIFE - BOBBI KNOWS HER STUFF!
I admit it. I was a skeptic. I was convinced that no datable men would be interested in a "fluffy" 46-year-old career spinster...also that online dating was evil. But I was wrong, wrong, wrong. After I completed Steps 1-3 of her 6-Step Find Hope Find Him system (which is brilliant, btw!), I finally went online. Bobbi practically had to drag me kicking and screaming. She wrote me a kick-butt profile, and I started getting emails within literally minutes after posting it.
Bobbi taught me how to identify the scammers and players and showed me the magic formula for writing emails that got responses that led to phone calls that resulted in dates. (Yep, real dates with actual cute men who have jobs.) Within the first two weeks I had dates with three different men! 
It's been about 3 months since I first went online, and am now dating a great guy who thinks I'm fantastic. We are having a great time going on picnics, seeing movies, and get this -- taking dancing lessons. Yes, dancing lessons. I have Bobbi to thank for all of it. Do yourself a favor, don't wait any longer. Work with Bobbi in private coaching through her 6-Step system so she can help you start meeting high quality men and lead you to love!- Jeanine S, 56
UPDATE: In March, 2014 I was honored to perform Jeanine and Ron's wedding. (Yah, the great guy she was talking about.) Congratulations Jeanine!"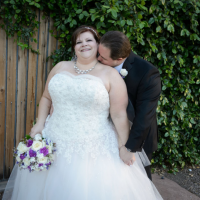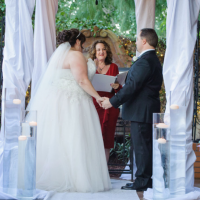 Here is exactly how I guide you to your Grownup Love Story.
While your work with me is personalized and tailored to your unique needs, my 6-Step Find Hope and Find Him System guides you through your journey to love:
Step 1:  Who Am I? Falling in Love With My Grownup, Sexy Self

Yes, you know you are attractive, smart and downright spectacular. After you complete this step you are going to OWN that when it comes to dating, romance and relationships. You see…you ARE the woman the men you want WANT, you just want to make sure you are Her when you're with men!
Using my unique powerful, but simple method, you will get reacquainted with the whole you, including the gorgeous feminine you, and be able to express her to attract the masculine man you want to share your life with.
Step 2: I'm Fabulous, So What's the Damn Problem?
If you're like many successful, single women, your 18-year old is still steering your ship when it comes to men, dating and relationships. I will guide you through digging in and uncovering the voices in your head that self-sabotage and veer you off-course from your oh-so important goal. Then, you will learn powerful tools to shut those voices down and allow your grownup self to run this part of your life as well as she runs the rest!
Step 3:  Who is He? Getting Past My List
There is a gigantic difference between a man who is a good date and a man who is a good mate, sister. In this life-changing step, you will learn why the men you have been attracted to just don't work out.
When you complete my process, you will be crystal clear about the man and relationship that will truly make you happy. You will also know how to spot a good guy when he's sitting in front of you and quickly chase away the losers and leavers!
Step 4: Casting the Net: Where is He and How Do I Meet Him?
Yes, I'm going to give you places to go and things you can do so you can be in the company of attractive single men. That's the easy part, though, because good men they are everywhere. The key is what to do once you're in the same room with them!
Get ready to learn how to confidently and effectively initiate and maintain a conversation with any man and, if you like him, get him to ask you out. You will receive scripts and answers to many of your 'What-If's' to guide you. You will also learn some simple but oh-so effective uses of body language…all designed to help you make connections in a 100% classy and grownup way. No game playing…just being YOU and attracting the guy who digs who she really is.
Step 5: From Rendezvous to Romance
Now learn proven but powerful techniques that help you relax into your dates as you flirt with flair, keep him interested and learn what you need to know about him so you can make a good choice. Also, learn exactly how to manage the blabbering man or the silent guy, what to do with the guy you like who puts the move on too soon, etc.
YOU are in control of all your dates and I'll show you how to take that on with class, kindness, and grace. This way your dates will be fun no matter what and you won't miss great opportunities with good men. (Which you are doing now…I guarantee it.)
Step 6:  Should I Stay or Should I Go?

Learn the specific questions to ask and things to consider when deciding if he's a potential great mate. Instead of approaching this emotionally or with your intuition – which hasn't worked so far – you will use all your previous steps to inform your decision. This balance of head and heart IS Dating Like a Grownup. If he is for you,   If he's not, learn when and how to leave. 
Your investment for 1-1 Private Coaching requires a 6-month commitment and your investment begins at $7600.
You need a dedicated partner on your journey to love.  Complete the Date Like a Grownup Discovery Session questionnaire and schedule a 45-minute appointment with Bobbi.
COMPLETE A DISCOVERY SESSION APPLICATION
Want to learn more about Bobbi?
---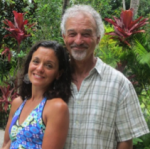 Joe and I have now been together for 3 ½ years and he invites me to feel all the feelings I've fantasized about, and more!
Before working with Bobbi, I had no problem meeting men, just not the right kind of man. Disappointed and heart broken for 7 years, it seemed like I could never meet the kind of man who wanted a long term relationship, was thoughtful of me, was someone could trust, or who would make a great husband.
Being a single mother to a lovely young and impressionable daughter, I needed and wanted to be a good example to her. I was more like the example to her of what "not" to do. I longed to be in a healthy, loving, respectful, fun relationship, but felt defeated and hopeless.
Bobbi taught me the most valuable lesson: It's all about Me. My focus shifted from does he like me, to do I LIKE HIM? With
Bobbi's coaching and thought provoking questions, I gained the confidence I was missing. Best of all, I learned to let go of my "list" and honed in on how I wanted to FEEL with my partner.
Without Bobbi, I would not have recognized Joe as the perfect partner for me – but he is exactly that – perfect for me! Bobbi's coaching gave me a new perspective and changed my life forever. - Shari B, 53
Bobbi is so perceptive. She sees through BS; always with diplomacy & kindness. Get ready to focus, or learn how to, on yourself and what you want. She is a true resource. Having been there, and able to transfer what she learned about for herself, she is the master at providing the tools women need. And I know that her clients who "go away happy" are an honest thrill for her.
Shari, 50 Telluride, CO Maria S. – Work with Bobbi
FOR THE FIRST TIME IN MY LIFE, I AM IN A RELATIONSHIP WITH A FANTASTIC GUY, WHO I'M TRULY DEEPLY IN LOVE WITH.
Working with Bobbi through Private Coaching after taking her 6-Step course was one of the best decisions I've made in my life. The course gave me an introduction to Bobbi's way of thinking but the private coaching helped me to overcome my own specific and very personal "hang ups". If you need clear advice on how to stop being single, I recommend Bobbi! She knows exactly what she is talking about. - Maria S, 36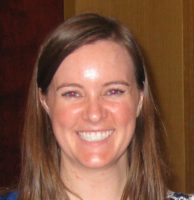 BOBBI TAUGHT ME HOW TO TAKE CARE OF MYSELF AND HOW TO IMPROVE OUR COMMUNICATION SO WE COULD BE TOGETHER AGAIN.
Long story short, after we became boyfriend and girlfriend I thought I didn't need Bobbi anymore. WRONG!!! I slowly started falling into my old patterns (insecurities) and the relationship came to an end. Joe, and I broke up a year later. I called Bobbi and signed up for her "6 Step course" the same day I broke up with my man. Luckily, Joe and I are back together. Thanks to Bobbi I realized I broke up with him because of a major miscommunication. I am currently working on diminishing my negative old patterns and continuing to work on bettering myself with Bobbi's help. Now my relationship with Joe is stronger than before. Thanks Bobbi! - Kendra, 30
I started meeting quality, fabulous men for the first time in years and eventually met the love of my life!
I love Bobbi's kindness, patience, and exceptional coaching advice. In just a short time Bobbi moved me along from being scared to having fun dating. She's the master at Dating Like a Grownup! Bobbi rewrote my online dating profile and helped select pictures. She educated me on how to select men to meet and how to write and answer emails. (My emails got answered for the first time ever!)
This may sound simple, but having Bobbi on your side is like having a secret weapon in your back pocket. I hope other ladies in their 40s, 50s and 60s who want a relationship but are scared and lonely find Bobbi and invest in their future. I thank you, Bobbi, from the bottom of my heart. You have given me hope, results, and now love. - Karen C, 63 Jennifer L – Work with Bobbi
I AM DATING AND IN A RELATIONSHIP WITH AN AMAZING GUY, AND I COULDN'T BE HAPPIER.
I just wanted to let you know you were right – I'm not a lost cause after all. I met him my way, but am dating him your way: I am very open, I have slowed down considerably, and I find myself being very still around him as opposed to always trying to bob and weave and be a moving target. I am honest and real and yes, even vulnerable; and while it freaks me out a little, I am determined to do it. I just wanted to thank you and let you know that I really did take your wisdom to heart, and of course you were right. Thank you for everything you taught me. - Jennifer L.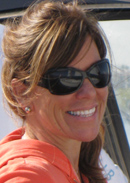 BOBBI'S EXPERTISE, SENSE OF HUMOR, AND REAL LIFE EXPERIENCE HAVE HELPED ME NAVIGATE WHAT I AM TRULY LOOKING FOR IN A MAN, AND HAS GIVEN ME THE COURAGE TO GO GET IT!
Bobbi is one of the best-kept secrets on the planet! She has this amazingly magical way of hitting me square between the eyes…building my confidence as I learn the truth about myself and about men. I have "Ah-hah moments" every time I talk to her. And then I actually go out and try what she says…and it works! - Diana, 42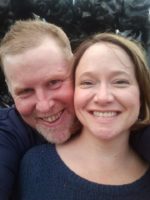 Christy Moses – Main Coaching Slider
BEING ABLE TO ADMIT THAT WHILE I DIDN'T "NEED" A MAN IN MY LIFE, RATHER IT WOULD BRING ME HAPPINESS TO SHARE MY LIFE WITH ONE, WAS HUGE FOR ME. I SOMEHOW THOUGHT THAT WOULD MAKE ME NEEDY - BUT WITH ALL THAT BOBBI HAS TAUGHT ME, JUST THE OPPOSITE IS TRUE.
Before working with Bobbi I was on a 6-year break from dating and I was feeling hopeless! As part of my homework one week, I joined a golf club meetup. A couple weeks in, I met a great guy who initially did not give me butterflies, but who kept showing up for me in ways I'd only dreamed about.
Greg and I have been together ever since...about a year. Thank you again for all your support and advice. I know that taking in a new perspective and making some changes has set me on a happier path. I feel like you helped me "let myself out" and I'm so grateful. And, yes, I'm quite enjoying the relationship that Greg and I are working on together, because it really feels like we're a team. Sometimes I feel so lucky, like I need to pinch myself, just not in a crazy over-the-top way. - Christy M.