Whoa…are you thinking of dating after divorce? I'm guessing that your feelings are running from "this is a little daunting" to "this is downright unthinkable…what the f*@k am I thinking?"
Maybe the idea of doing that man-thing again seems akin to putting your hand on a hot stove. Why the hell would you do that again, right?
Well, because love rocks. Humans thrive on affection and intimacy. It's what we need. (Yes, I said need. We need to love and be loved.)
So what if this time around you actually know how to turn the fire off before you place your hand on the stove? What if you knew the steps to take while dating that lead you to some fun, then some romance and eventually a committed, grownup, forever partnership?
You see…this is your Do Over! Your next (and last?) love affair doesn't have to be anything like your last one. And just like working out or doing the job that you do so well – the more you do it, the easier it gets.
If you are open to the idea that you can learn from past mistakes and don't have to repeat them, I invite you to look at this as a wonderful journey of rediscovery – both of yourself, of men, and of the kind of relationship that will bring you a lifetime of happiness.
Here's the simple truth about dating after divorce (or any time) in a way to find grownup love:
All you have to do is Be Yourself.
(That's also the key to attracting the right man.)
Sounds easy, but I know it's not.
Especially if you're dating after divorce and coming out of an experience that left you feeling unsafe, disconnected, or even somehow damaged.
If you are open to the idea that you can learn from past mistakes and don't have to repeat them, I invite you to look at this as a wonderful journey of rediscovery – both of yourself, of men, and of the kind of relationship that will bring you a lifetime of happiness.
To get you started, here are my top tips for making dating after divorce an adventure and a success:
1. Get good with You.
If you've been married for a long time or your marriage or relationship was intense (even if short-lived), it's time to get to know yourself again.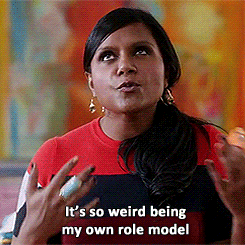 Screw what your ex said or how he labeled you. And while you're at it, add your family and the media to that list of who-gives-a-crap what they think.
This is about looking at yourself through your grownup lens; not that of other people in your life. Give yourself permission to think, self-evaluate, grieve, recalibrate, and rediscover YOU.
You are special.
You don't have to be curing cancer or climbing mountains to be special. Being kind, compassionate, a good mother and/or friend…that makes you pretty damn special. You are that, aren't you?
Explore what makes you a wonderful woman.
Take inventory of all the amazing things you've accomplished in your life. You've created all of that, sister! Which means you have the power to create the next chapter too.
2. Take your time.
Take the time you need to feel whole on your own. There's no need to rush into dating after divorce. Knowing when you're ready is about how you feel, not how much time has passed since D-Day. So when you feel ready, dip a toe in the pool.
Starting to date is just that; starting. It doesn't mean you have to jump into anything. Enjoying different experiences – even the occasional crappy date – may help you realize what "normal" feels like.
Then again, going out with a guy that thinks you're hot and wants to see you again will give you a shot of confidence. Believe me, your ex wasn't the only man on earth interested in you. There are plenty more and they are the high-quality men you deserve.
And hey, if you start feeling you're in over your head, you are in charge! You have the right to jump off the train. (In which case rinse & repeat #1.)
3. Take new action!

Take time to heal, yes, but don't let your healing become hiding.
Get busy with supportive friends and do not hesitate to ask them for help! Cultivate new interests that you've had on hold. Travel to an interesting destination. Figure out what YOU love to do. (As opposed to what you did with him.)
There's nothing like a change to create a fresh perspective!
A restyle of your look, home and routine may be just the change you need to feel like you're "back". Try a new workout or makeup routine, go to a new liquid lounge with your girlfriends…do something different.
No matter what, it's better to be out socializing than at home depressed wondering what's next in your life. You can create it! Call a friend, grab a coffee, go for a hike…you never know who you might meet.
Aim for doing one new thing every month. Start reminding yourself that YOU are in charge of your life, and you can do just about anything.
Before you start dating after divorce …start your new life path. Embrace it!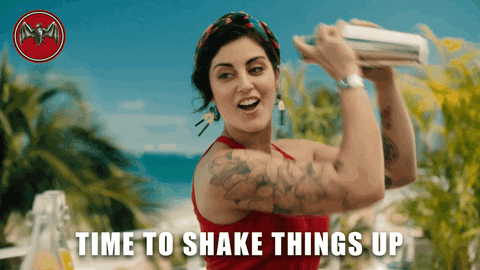 4. Pay attention to M-E-N.
It may have been a while since you noticed the scenery around you. (Yes, by the scenery I'm talking about men.)
Keep your eyes on others, not on the ground beneath you. Start to say hello to the men who pass you, who sit next to you, or who are standing in line with you.
That's it, just say hello. I bet you'll start some conversations.
This doesn't have to be about getting dates. It's more about remembering how to engage with men from a place of femininity. This will help you break the ice for real flirting down the line.
5. Get online. (YES!)
It's a new era, sister. At this time of life, using online dating sites is the very best way to meet single men. Where else would you have the potential to connect with hundreds or thousands of single men in your area? Many of whom may also be dating after divorce.
When you're ready, online dating is likely just the thing to get you back in the dating groove.
With a couple of good online dating photos and a great profile, you can be meeting single men who are looking for a woman just like you.
DO have fun with it, and DON'T worry that this is only for the young or hopeless daters out there. I met my husband online and the vast majority of the women I coach meet their partner online.
To learn the A-Zs of mastering online dating at this time in life, check out my program From Online to In-Love: A Step-by-Step Guide to Finding Love Online After 40.  Online dating does not have to be painful or full of drama! 
6. Be patient.
Finding The One takes time. That's good news and I encourage you to celebrate this fact.
You probably have a good list of what you don't want in a man or relationship, right? But do you know what you do want? As you date you'll gain perspective and hone in on your critical list of Must-Have's.
Be honest about your goals. Whether you're ready for a long-term relationship again or just want to get comfortable dating after divorce, knowing what you're looking for will help you attract the right fit.
Keep an open mind as you meet men and view every opportunity for connection as an adventure.
Most dates won't be "It", but every date will teach you something. As long as you're looking for the oh-so-important lessons, you will never, ever have a bad date.
7. Define and respect your boundaries.
Setting, communicating, and maintaining your boundaries in dating – especially dating after divorce – is key to making healthy choices, attracting the right men, staying safe, and enjoying an overall positive experience.
There are two types of boundaries. The ones you set for yourself and the ones you expect others to follow.
You can only control yourself, so it's important to decide on your dating and relationship rules.
Promise yourself to follow them regardless of who the man is and how eager you are. Start this now, then update as you continue to have new experiences and learn more about yourself and dating. This will keep you SAFE: Emotionally. Physically. Spiritually.
8. Celebrate your baby steps.
If you've been married just shy of forever, this may be tricky. You may be good at marriage – at being a partner. And you may actually miss it. That makes it easy to settle in quickly… but GO SLOW.
Dating to find love isn't a sprint, it's a marathon. Give yourself credit for every single step forward. Reading this article is a step forward. Talking to a friend, buying a new dress, talking to that man at the grocery store…all steps forward. It's important to celebrate every one of these steps. Give yourself the credit you deserve!
It's been ages since you've had the opportunity to get to know someone new AND to slowly reveal the best parts of you, right? Take the time you need to enjoy the yummy get-to-know-him-and-yourself part of dating.
Congratulations.
9. Have fun.
Dating can be fun if you let it be. Take this chance to explore new people and a new You. You've accomplished much more challenging things in your life than having a few dates. Create space; enjoy the opportunity you now have to make intentional, smart, grownup choices. (Yes, you can be the picker!)
This a big opportunity for an amazing Do Over. Remember to laugh and enjoy it!
You got this, sister.