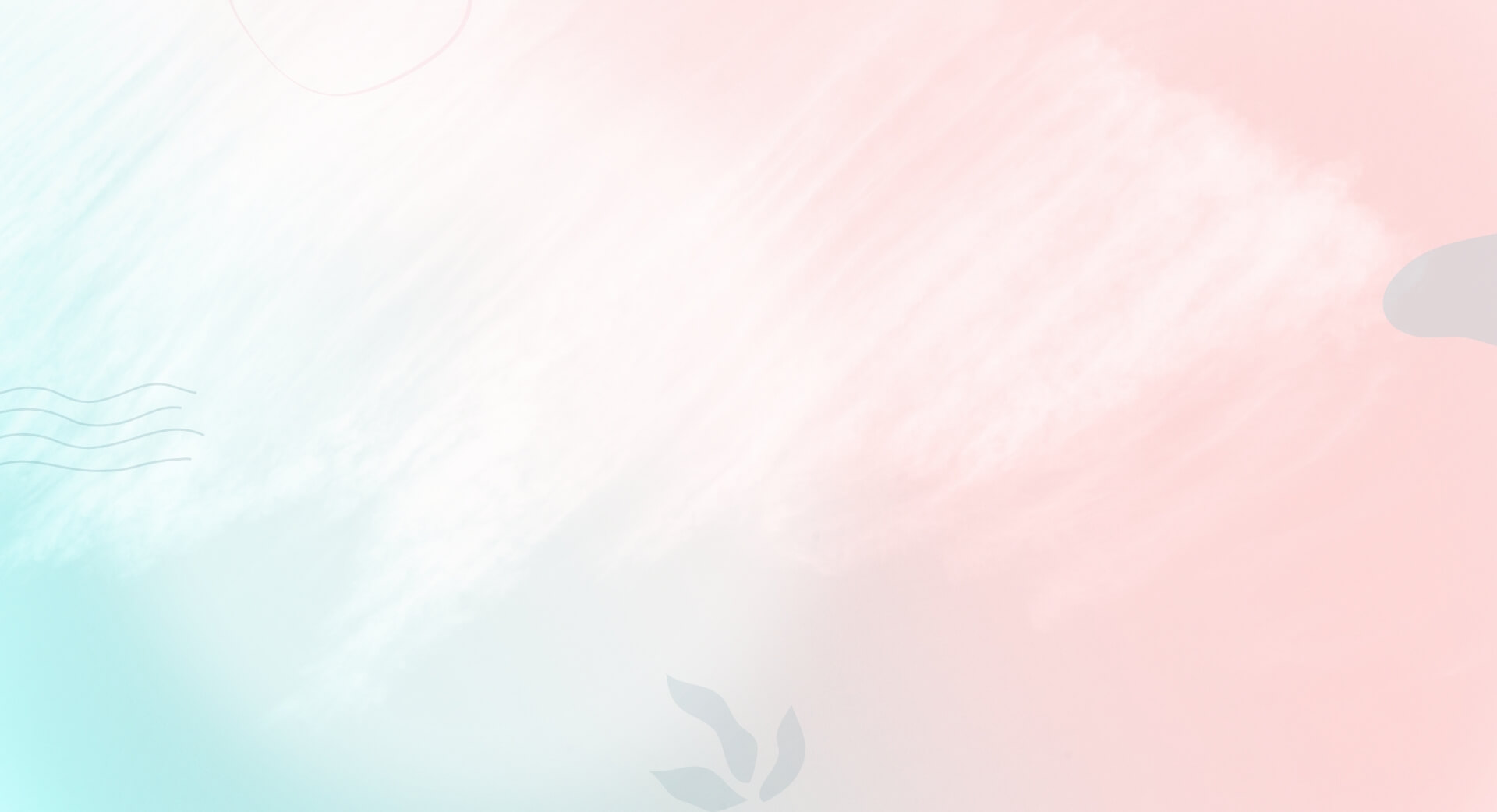 Finally. Choose. Love.
OVER40
LOVE
SCHOOL
The community, coaching, and training that puts you on the path to lasting, life-changing, love.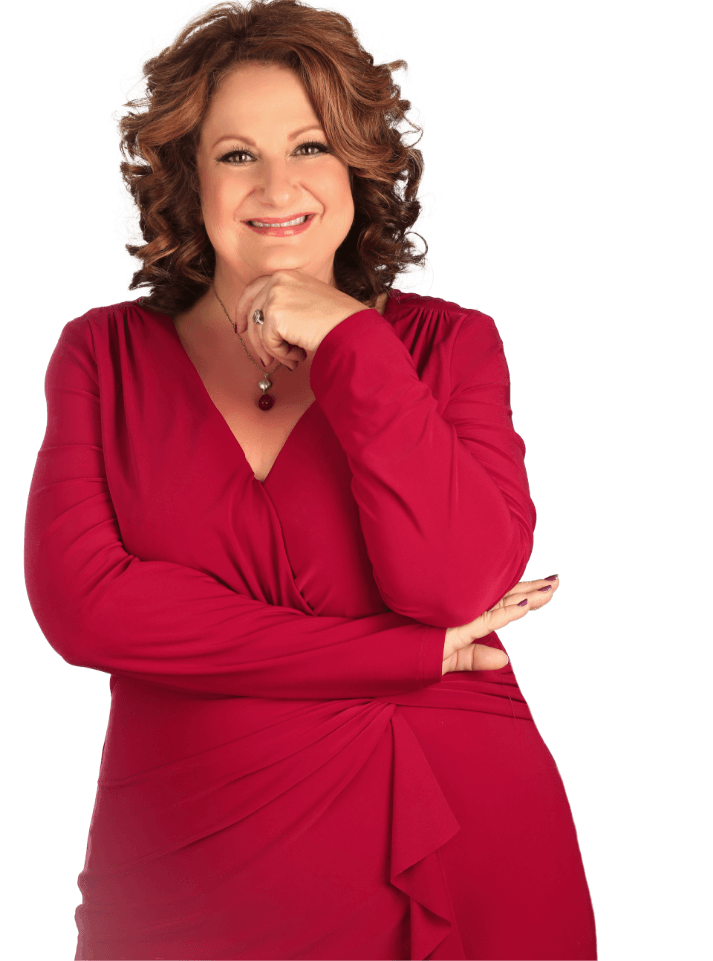 Imagine Feeling Sure You Will Bring Love Into Your Life And Knowing Exactly How To Do It!
You were born to love and be loved.
The only thing standing in the way of your heart's desire is being able to go out in the world of men as the confident, optimistic, joyful woman you are in the rest of your life.
Join me for 5 months in my Over40 Love School and get all the tools and support you need to be the beautiful woman you already are…with men.
The world today is so unsure. Imagine waking up every day to the man who makes you feel safe…and not only that…special.
You are not too old, too independent, too smart, or too late. There are just some things you don't yet know. Let me guide you through those things so you can finally live life as a wonderful man's #1.
​​How much longer are you going to wait?
Your journey towards the partnership
you've always wanted starts right here.
Over40 Love School is a proven 5-month intimate coaching program that starts February 16, 2022.
ENROLLMENT IS CLOSED.
This is the LAST and FINAL live coaching ever offered by Date Like a Grownup.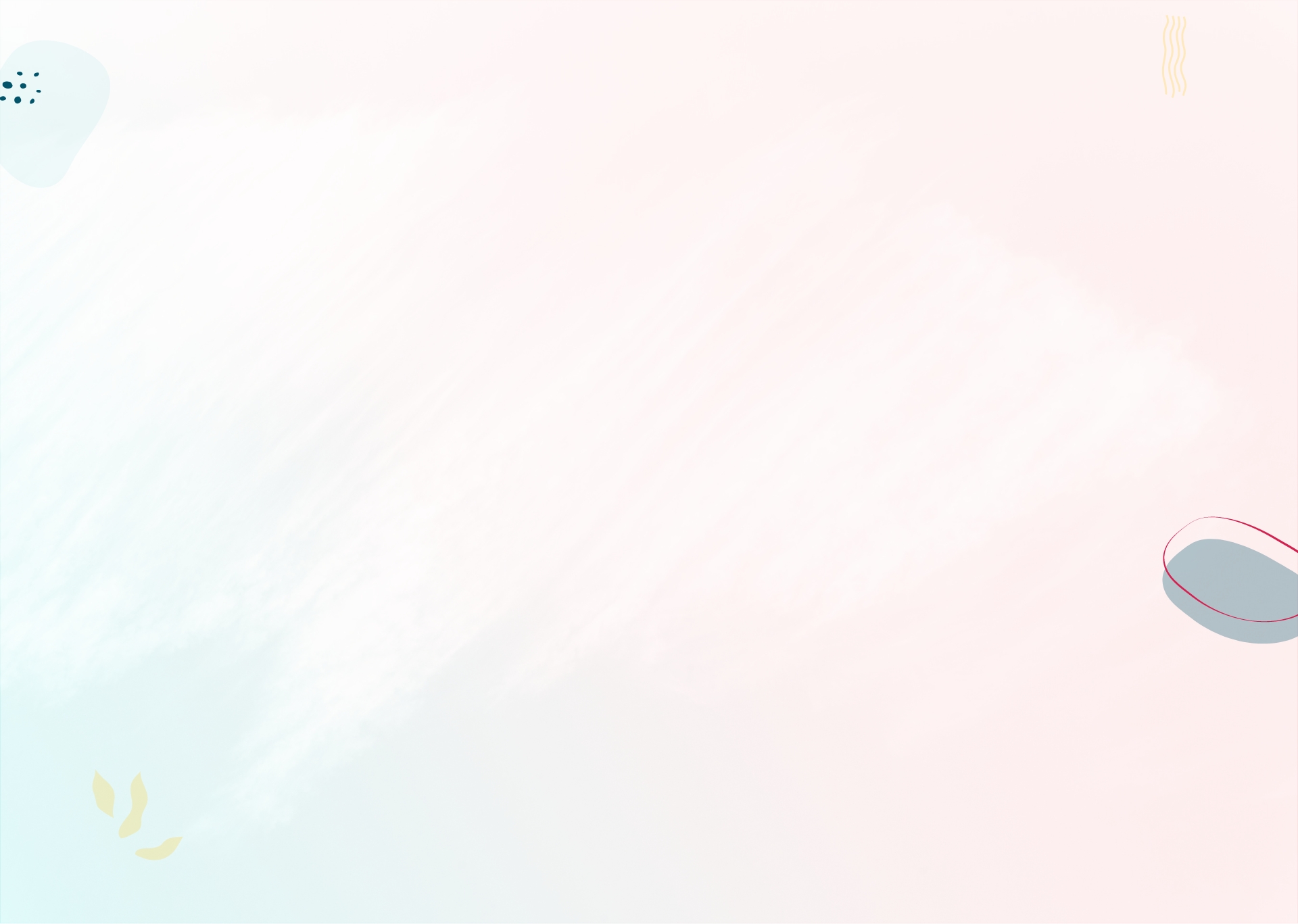 Here's How Over40 Love School Leads You To Love
If you're ready to share the rest of your life with a man who you can count on and share the joys of life, I can help!
This 5-month program gives you the deepest transformational tools and grownup dating skills to launch you into finding lasting, life-changing, love.
Over40 Love School is for grownups.
Learning how to date to find love at this time in life is not like it was in your 20s or 30s. You need help! Over40 Love School is the proven blend of challenging independent work, compassionate personal coaching, and dynamic group support.
You are part of a safe community.
You are a valued member on a journey with other wise women who are committed to learning, growing, and having fun along the way. This is a mature, respectful, "judgment-free zone." You will make lifelong friends!
You are guided by an expert.
Being single until I was 47 means that I have made your mistakes and know your pain and frustration. I have also done what you want to do. I have helped thousands of women move from single to happily coupled. Now it's your turn.
The tools lead you to love, like a grownup.
You need confidence and competence to be successful in dating at this time in life. No one ever taught you how to to do this! Love School gives you tangible, mature coaching, training, practice, and skills…all you need to be ready to go get what your heart has been hoping for.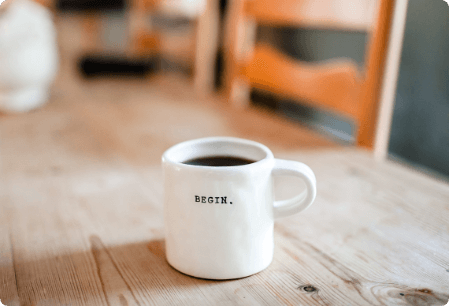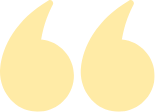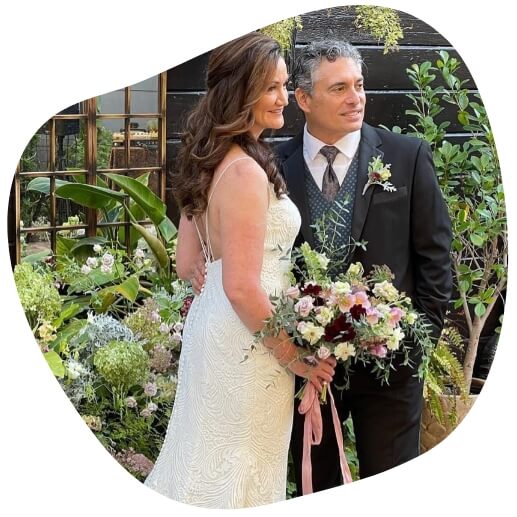 I'M SO IN LOVE
WITH A REALLY
GOOD MAN!
Before Bobbi's Love School Program, I was feeling super frustrated with dating. I'd been dating online on and off for about 10 years and wasn't finding my right man. There I was at 49 feeling like I was good with me, and Love still wasn't happening.
Best of all, I met someone amazing! Still a Type A, gregarious man (I didn't have to dump my "type" once I tuned in to how to show up in the dating world) but now that I know how to honor my needs, he has in turn – over the top – made me a priority. And that feels SO good!
At one point, petty things about this man were irking me. But when I looked at my list of Must Have's (which Bobbi taught me in Mod 3), I realized he had them all! That made the petty things fade away, and helped me appreciate what I have in him. That alone has made my investment in Me worth every penny. I'm so in love with a really good man!
Vicki R.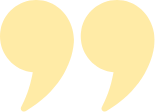 Here's How Over40 Love School Works
You will join me and an intimate group of women who understand you and who, along with me, will be supporting you and cheering you on to success.
We will be together for five months. This gives me time to get to know your personal and unique story. We get past the surface stuff that you've already tried and dig into the real stuff that's been in your way.
Each week you have independent learning and practice that moves you through self-exploration, new experiences, and new learning.
Each week there is also a LIVE Zoom group training and Q&A session where I coach you through your individual questions. This, along with your independent work, gives you the information, motivation, and self-trust that leads you to finally live your dream!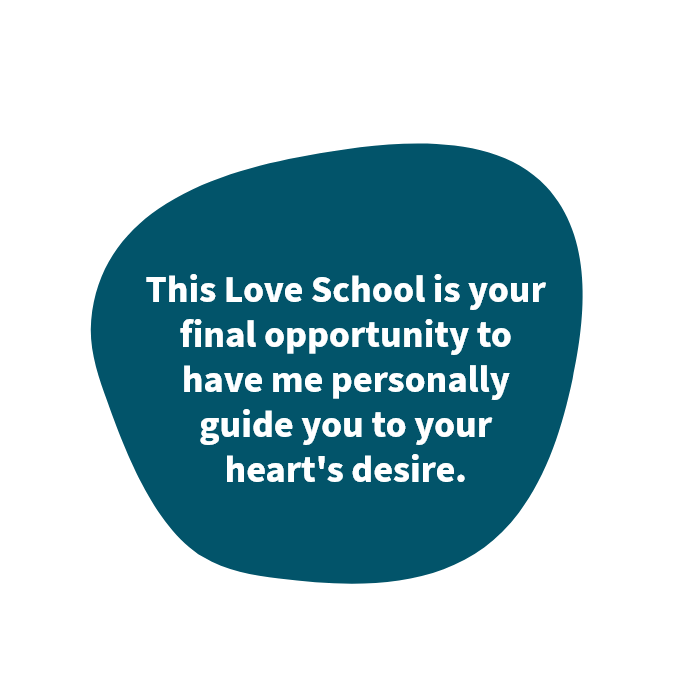 ---

An In-depth Look At The Curriculum That
Transforms You and Your Love Life
We start at the beginning: with YOU; building you a rock-solid foundation that prepares you to smartly and boldly date in a way that leads you to love. We end with you out in the world happily dating or in a budding relationship, armed with everything you need to meet, attract, and choose that one man who will be your trusting, loving partner for the rest of your life.

You have gone through decades of people telling you who you are and who you should be. It's time to look at yourself through your own lens and give yourself permission to love and accept who you want to be.
You ARE the woman the man you want WANTS. After this module, you are going to own that, sister. It's time you get to know the real you, and you let her shine…with men!
Rediscover the feminine, soft, vulnerable side of yourself that has been hiding. (You are going to fall SO in love with her!)
Believe – feeling it in the depths of your heart – that you are a beautiful, extraordinary woman who is so worthy of love.
Learn how to express your newly emerging self in a way that the right men can't get enough of (and the wrong men run from – yay!).
Define and embrace the whole you – the woman with smarts, success, AND a loving, trusting, open heart. (She is the woman who magnetizes the caring, committed alpha-man you're going to spend your life with.)
Discover the truth about what grownup men are looking for in a life partner, and how you are IT!

You have stuff, sister…layers and layers of gnarly negative stuff. It's about yourself and your worth as a woman. It's about men and relationships. As long as you carry this crap around you are living with a wall between you and being loved. We dig it up, name it, and I teach you how to dump it.
Within just a first few weeks of starting the program, you will feel lighter, more hopeful, and more desirable as a woman. It will rock your world!
You will stop believing that you're too old, not the type of woman a man wants, or that you will probably fail if you try, so why bother? (Umm…because you really WANT this!!)
Learn how to use powerful techniques and tools that shut down your old stories about yourself and men so your grownup self can run this part of your life — just like the rest of your life!
Stop allowing your negative self-talk to keep you from going after love boldly and unapologetically. (Like you've gone after all those other great things you have accomplished.)
Feel the joy and peace of showing up in life as your real, authentic, vulnerable self and start making meaningful connections all around you. (Yes, this is challenging. It is also life and love changing! And you CAN do this!)

With your new understanding of yourself and men, the hurt feelings, unmet expectations, and bad choices are a thing of the past! You will start seeing amazing single grownup men all around you who are looking for the same thing as you. And sister, you'll want them. No more bad boys for you!
Learn the science of why you have been attracted to men who end up hurting you. (Yes, nature plays terrible tricks on us when it comes to picking men!)
Discover how to spot the lovely grownup men who want to – and can – make you happy and start running from the users, losers, and narcissists.
Eliminate the doubt and frustration by creating a grownup must-have list that guides you with every decision you make. (You're going to feel so powerful once you have this list!)
Develop total trust for yourself to make good decisions that will lead you to love! (And since you've completed Module 1 and Module 2, you will be able to attract those good men you pick!)

It is especially true in these times that using online dating and apps is the best (only?) way to meet new, mature, single men.
You will learn the right mindset, approach, and practical skills that make it possible for you to connect with honest, relationship-minded, interesting men. With this knowledge, the drama that often accompanies online dating will be eliminated. You will be dating in a way to find love!
Learn a recipe for communicating that gets him to write you back, and that leads to a date. (Yes, you will learn how to date in this new world of COVID.)
Learn truths about men and online dating that most women don't know and how these truths can transform your experience to a positive and productive one.
Understand how men view and approach online dating so you can avoid the disappointment, hits to your ego, and hurt feelings. (And how you should be more like them!)
Compose a profile (with my help!) that attracts the right men while discreetly sending a "message" to the wrong men to pass you by. (This is about quality, not quantity, right?)

I am there to teach and support you before you go (back) out into the dating world and for the months you are actively dating. I will be by your side; keeping you positive, moving you forward, and making sure you learn, love, and honor yourself. I will help you:
Define and communicate your needs in a way that makes (the right) men happy to say "Yes! I can do that!"
Know how to handle the blabbering man, the silent guy, or the guy who puts the moves on too soon, and more. (Verbatim scripts to many of your 'What-If's'!)
End each phone call or date having learned something new and looking forward to the future; not exhausted and worried that you did or said something wrong.
Create and communicate your dating and relationship rules and boundaries to keep yourself physically, emotionally and spiritually safe. (Good men respect you for this.)
Deal gracefully and keep meeting men, even with the challenges of dating during COVID. (There are some great advantages!)

Okay, now you're online, meeting men like a grownup! You have a solid foundation of new confidence and hope. You know what you want and how to get it! You have a toolkit of skills, with your coach and your sisters in the background…having your back, teaching you more, keeping you accountable.
You are on your way to your beautiful grownup love story. And you are not alone!
Understand how to weather the ups and downs with grace and maturity, using my 5 Steps to Never Having a Bad Date checklist!
Know when and how to say "no thanks" or exit a budding relationship gracefully, with confidence in yourself, and with minimal heartache so you can move on to find your forever man.
Make every date a positive one as you learn and grow, using the Date Like a Grownup Date Debrief process.
Finally, trust yourself to make the best decisions for YOU every step along the way and when it comes to staying or going. Access Over40 Love School from anywhere,
at any time.
Own the tools for years.
Everything you need to be successful in the Over40 Love School program will be in your private Date Like a Grownup Learning Center.
Once the full program is complete, you will have extended access to the entire library of coaching and training videos, as well as 100% of independent study materials inside your DLAGU Learning Center, to revisit any time as you wish.
If you can not make the live sessions, you will have an opportunity to submit questions in advance and then watch the replays.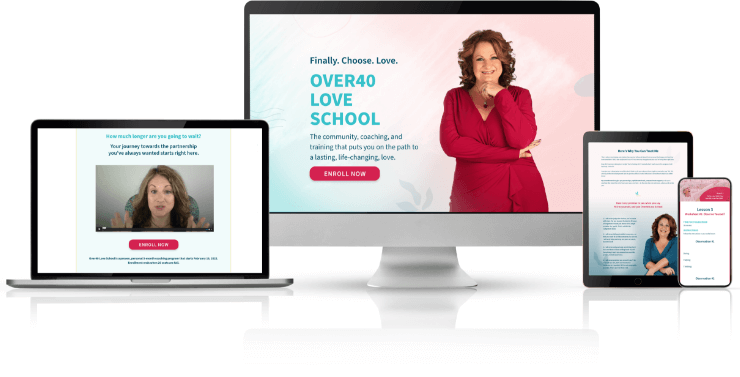 Are you ready to answer this question:
What is it worth to you to have a future with a man who brings out the best in you, shows up for you, and adds joy and security to your life?
Are you ready to give yourself permission…to give yourself this gift?
Get Started Now
Choose The Plan That Works Best For You
BEST VALUE
One Payment Of
$4700
($250 SAVINGS)
–
6 Monthly Payments
$825
–

A portion of your investment will be donated to Family Promise. Family Promise is the nation's leading organization working to prevent and end family homelessness.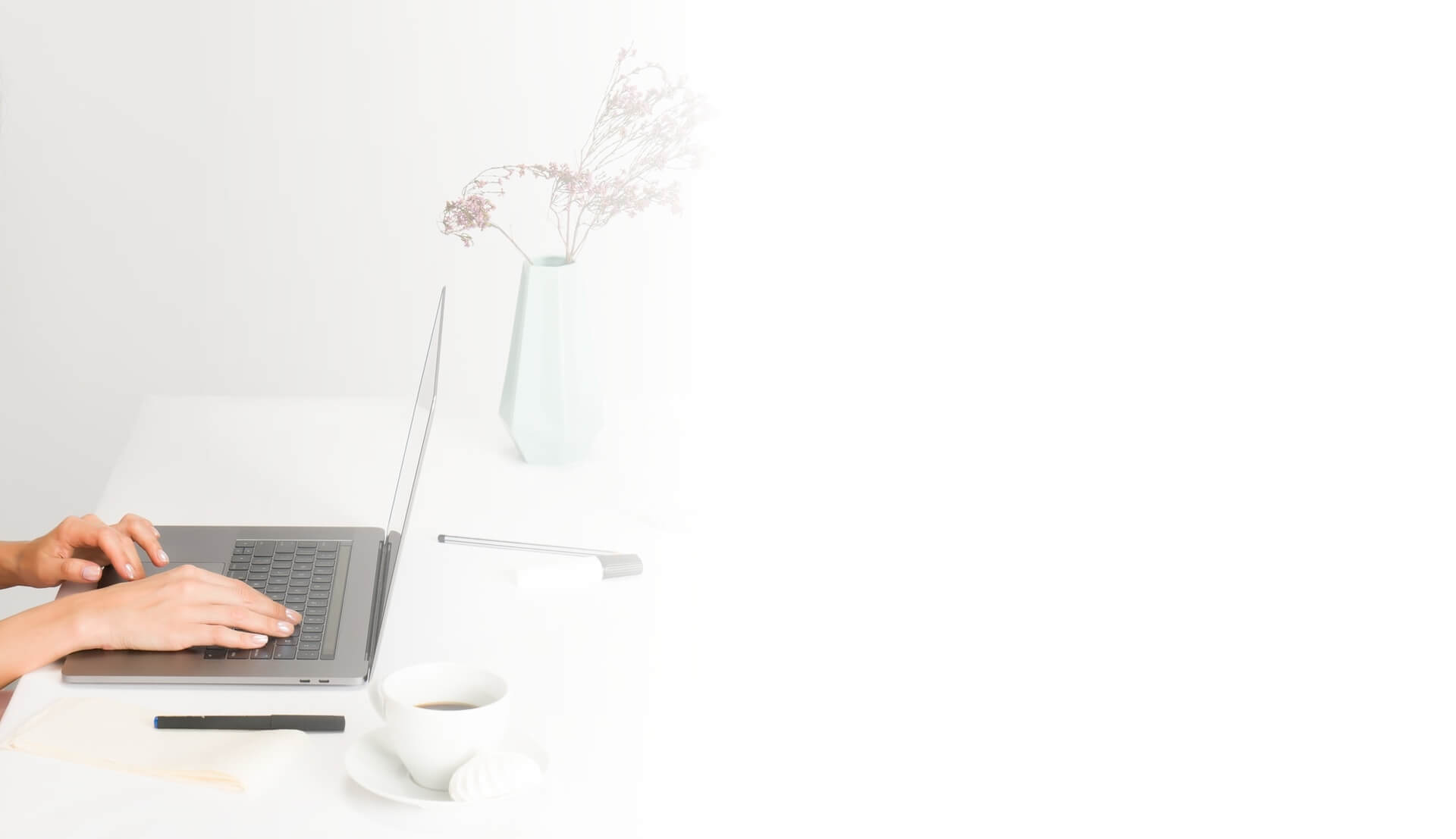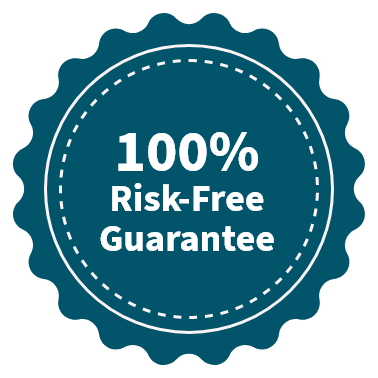 I believe that if you devote yourself to the Over40 Love School program, you will see a huge positive change in all areas of your life. This is why we offer a risk-free guarantee. Here is how it works:
We offer a 100% money-back guarantee to any woman who completes all the course
materials within six months of the program start and still does not feel it met their needs or expectations.
We believe that if the program is completed in full, you will be ready to enter the world of dating feeling hopeful, confident, and competent and be on your path to your grownup love story. This is why we ask that you share your completed coursework before granting a refund.
If you are planning on getting the course but starting later, I welcome you with open arms. Please be sure that this is the right fit for you in advance, as the refund deadline is firm at the six-month mark.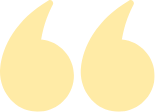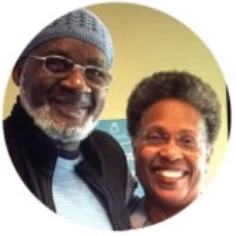 I noticed that when I decided to marry him, the decision was made with both my head and my heart. We are as in love and committed as ever, and our first year wedding anniversary is coming up in May. So thank you because you definitely helped make all of this happen. It was you who helped me see clearly who I am as a woman and what I wanted in a man. Much love to you.
T.L.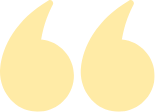 I never imagined how happy one can be with the right man! I got very used to putting my needs aside in the past and being appeasing. I thought I could never have such a grownup, giving, loving relationship like this… but you proved me wrong. Thank you Thank you! Love, L
Lisa P.
And here are a bunch more Date Like a Grownup Success Stories for you!
To Bring Love Into Your Life, You Need Three Simple, But Not Always Easy Things.
1. You need to learn new perspectives, tools, and facts so you can get out of your own way.
Undervaluing yourself, misunderstanding men, old self-sabotaging thoughts and habits, approaching dating the same way you did 20 years ago…this is all preventing you from finding love.
The answer: Objective, expert, and honest support and training, so you can start dating like a grownup and attracting and choosing men who make you happy. If you could find your way to love with your current beliefs and tools, you'd be there, right?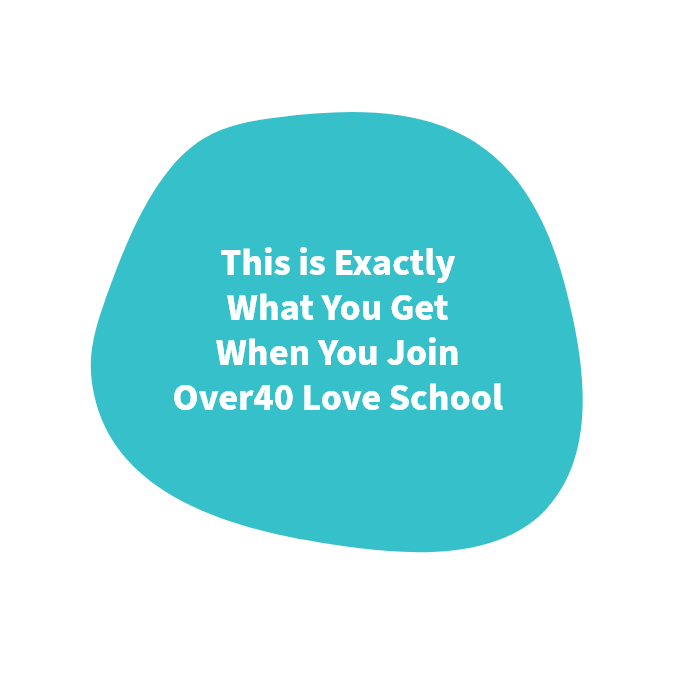 2. You need a proven process so you can take a step toward love every day…with clarity and purpose.
That "I'll meet a guy naturally" isn't working. Taking the right action in an intentional way is how you're going to bring love into your life.
During the 5 months of Over40 Love School, I guide you through my Find Hope and Find Him system. This is a powerful, proven system that gives you the tools you need to date in a way to find love.
Once you (finally!) know how to take charge of this part of your life, like all other hard things you've achieved, you will succeed!
3. You need motivation, accountability, and cheerleading.
Dating at this stage of your life can be hard, and finding the man who will share the rest of your life takes time. It can be easy to get discouraged and give up.
What helps: feeling and seeing positive results every day, constantly learning more about yourself and men, and having a coach and peers who truly understand your feelings, fears, and dreams. Instead of saying: "I can't do this," you will start to say: "I can't wait to make this happen!"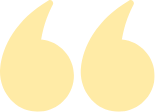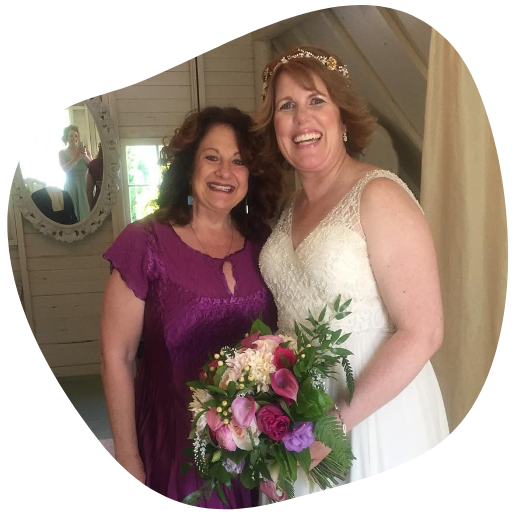 WORKING WITH BOBBI CHANGED EVERYTHING! I WOULD NEVER HAVE SEEN THE AMAZING MAN LANCE IS WITHOUT HER GUIDANCE IN LOVE SCHOOL!
Before working with Bobbi, I was feeling incredibly stuck. I'd been divorced for 3 years and fumbled around with online dating for about 6 months without success. My lack of success made me feel like I couldn't ever find love – and my negative self-talk constantly came knocking.
Working with Bobbi changed everything! I would never have seen the amazing man Lance is without her guidance in Love School. He supports me in ways I've not experienced before, we have a strong foundation of similar faith, and we meet each other's needs – everything that really matters to me. Bobbi helped open my eyes to be able to see what would really make me happy. And it's him!
Financially speaking, it was challenging to spend that much on myself on this program. But how could I put a worth on having more self-confidence and knowledge that my life going forward would be so much better than the past? That was priceless and I'm so glad I made the investment… to think I would have missed My Man!
PS: Lance and I looked at engagement rings today! We are planning our wedding for summer 2017. Thank you for such an amazing gift. See you at my wedding!
Jeannette T, 46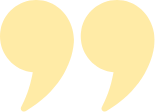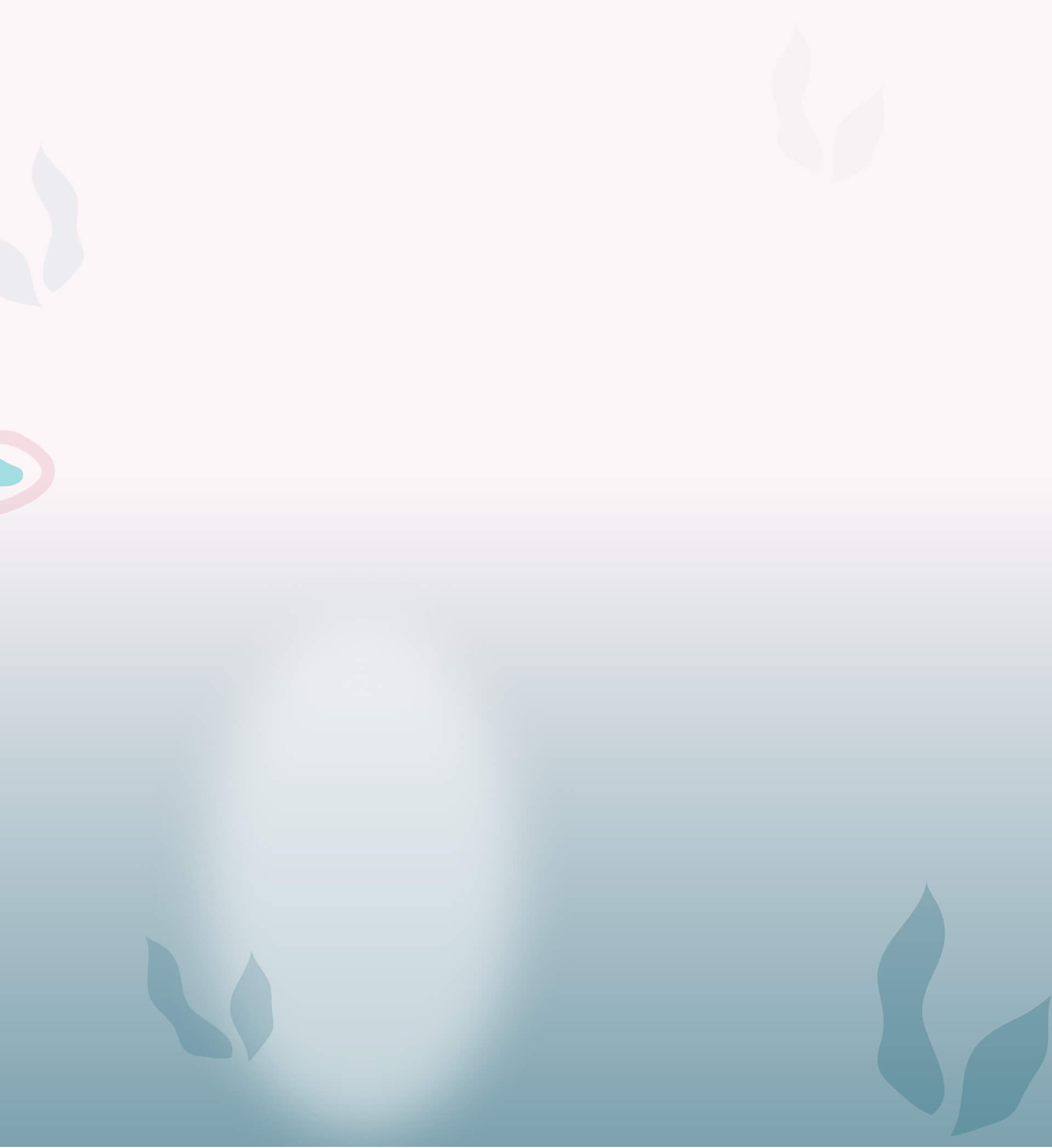 Here's Why You Can Trust Me
This is where most dating and relationship coaches tell you all about their personal challenges and how they overcame them. Well, I was single until I was 47. You know my struggles because you're living them right now.
How did I overcome being stuck single? You're looking at it! I learned what I teach you in this program. And I had help. A lot of it.
I can give you a dissertation on all this, but I think my 30-year odyssey from single to married is way TMI. Oh, and my professional background (aka my previous life) is in adult education. I know how to teach you what I know!
My commitment is to give you proven tips, sophisticated tools, compassionate support, and expert coaching that make the rest of your years your very best…by the side of a man who loves, adores, and excites you.

Here is my promise to you when you say
YES to yourself, and join Over40 Love School
I will never judge the choices you've made with men. For any reason. During my 30 years of singledom I made just about every single mistake. So, I get it. This is a 100% No Judgement Zone.
I will never tell you to settle in any way…or that you need to act like someone you are not. I will only help you bring out your very best, beautiful self.
I will never ask you to do something that I have not done or been willing to do myself. Everything I teach you comes from real life, proven, tested experience.
I will never promise you a result (you'll be married to a tall, dark and handsome zillionaire in 3 months!) if it is not reasonably possible. That's just not how I roll.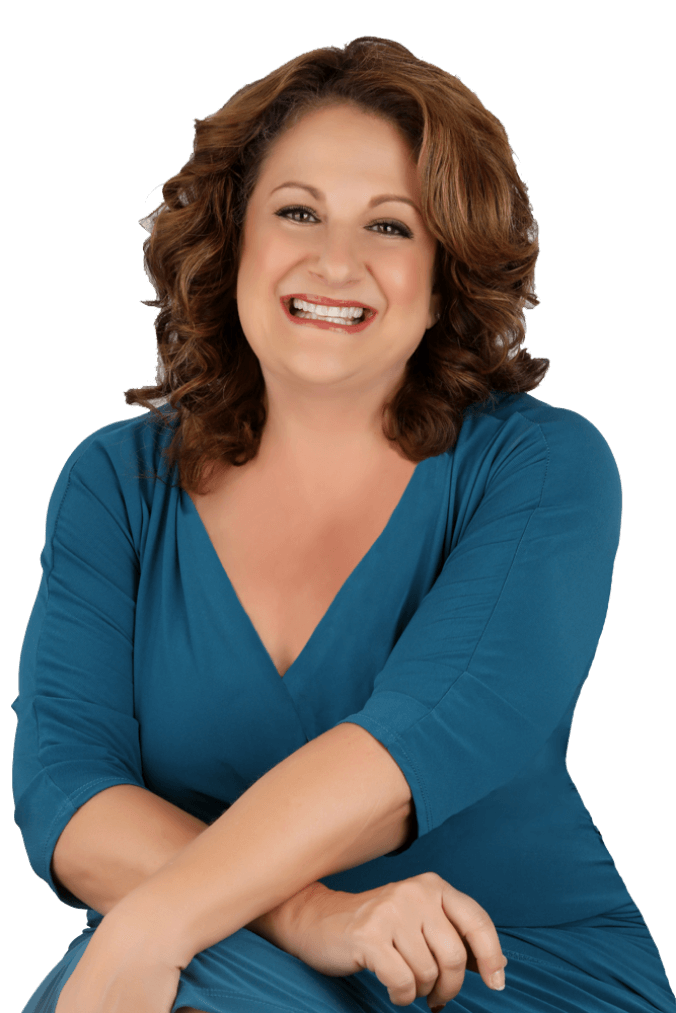 Here's what just a few of my Over40 Love School graduates and clients have said…
It will give you the tools to find true love. ~

S.K.

I've been able to attract and meet Kings. What a huge change from the unavailable men I was meeting before. ~

J.B.

Bobbi is the perfect combination of caring and no-nonsense. ~

B.M.

I was always really looking forward to our sessions. [Bobbi] was able to get to the heart of the matter regardless of how jumbled our thoughts were. ~

L.C.

Thank you for such an amazing gift. See you at my wedding! ~

J.T

.
Do it! It's worth the investment. You'll finally understand why you are choosing the wrong men. ~

L.D

.
Before Love School I felt I was a fish out of water in the dating world. I hadn't dated in years – and when I tried – I felt overwhelmed. Now I really, really, really believe that I am worthy of love. And this program allowed me to let go of a past love that was holding me back. ~

S. F.

I never would have found Jimmy, my now husband, if it wasn't for what I learned in Love School. ~ T.T.
Having Bobbi on your side is like having a secret weapon. ~K.C.
Thank you so much for helping me manifest my dreams into reality! ~R.K.
Take it from a former unhappy single girl who is now married to the love of her life. Bobbi knows her stuff! ~

J.S. To Sum It All Up
This FINAL Over40 Love School gives you the deepest transformational support and tools to help you feel – in your heart – just how special and desirable you are.
Then you get proven, practical, grownup dating skills to launch you into finding lasting, life-changing LOVE AND PARTNERSHIP.
We use a variety of sophisticated tools, methods, and techniques to help you stay engaged, open, and always moving forward.
Over40 Love School begins February 16, 2022, and for 5 whole months, you are taught (and you practice) everything you need to fearlessly find and choose the man who will make you smile for the rest of your life.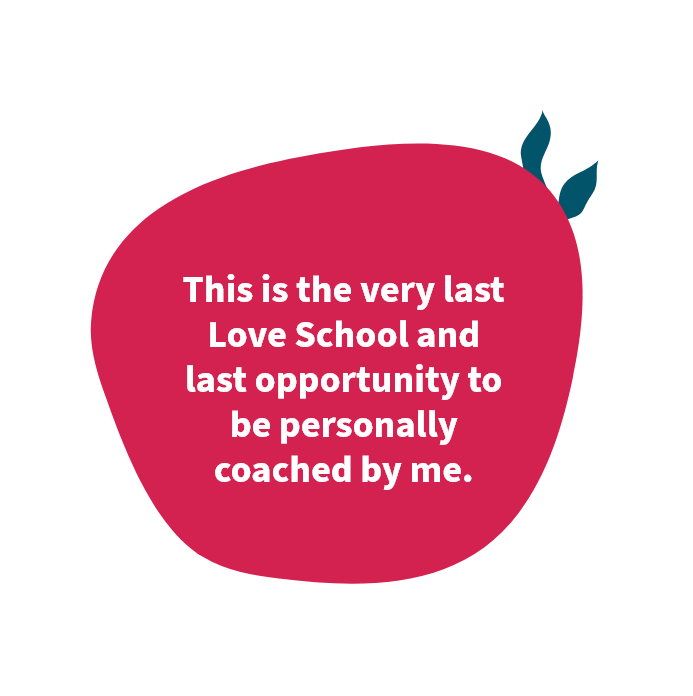 You are not too old. It is not too late. You ARE the woman grownup men crave.
There are just some things you don't yet know.

Amazing Community
A community of women who share your feelings, your fears, and your dreams. They will cheer you on, laugh and cry with you. You will learn from each other and be each others' friends and support. You will never be alone and have friends for life!

Structured
Learning
I guide you using my proven system, which has led women to grownup love for 13 years. You'll learn, practice and apply it all to your life…with me by your side. You will be prepared to go out in the world confidently and competently, happily on the way to your grownup love story.

Personal
Support
Our community is small so you get my ongoing personal attention. Throughout 5 months you have countless opportunities to ask questions and request training. I'll be there to supporting you all the way – as you learn, then date – keeping you moving forward, motivated and accountable.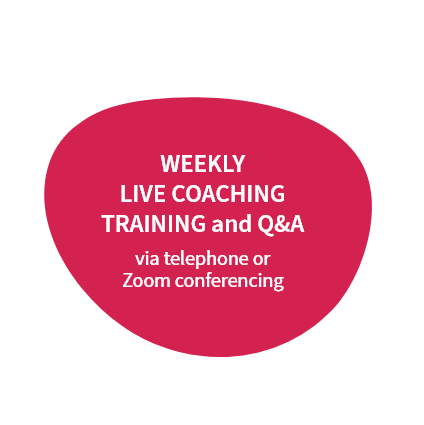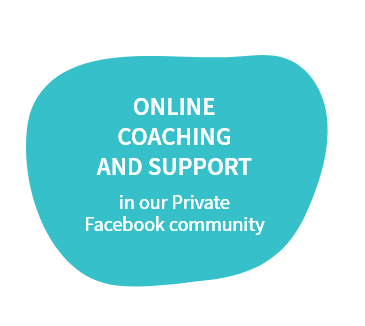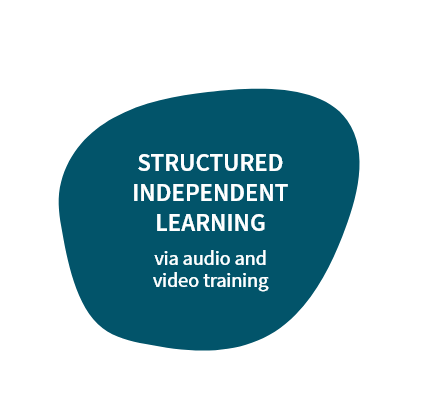 Get Started Now
Choose The Plan That Works Best For You
BEST VALUE
One Payment Of
$4700
($250 SAVINGS)
–
6 Monthly Payments
$825
–

A portion of your investment will be donated to Family Promise. Family Promise is the nation's leading organization working to prevent and end family homelessness.
Got Questions? We Have Answers!
I'm not even dating so this isn't for me.

Wait! This program is perfect for you. During the first two months, you are not dating. We focus on YOU; helping you become the confident, feminine, open-hearted woman who enjoys dating and attracts the right men. Then you learn about grownup men (they are different!) and gain a multitude of grownup dating skills. I guide you each step on the way. It's time to be proactive and take action. He's not showing up at your door.
I'm getting dates, I don't need help with that.

That's really good, but you're still single. You know from your experience that getting dates is only a small piece of this puzzle. Feeling hopeful and awesome about yourself, understanding what you need to be happy, having good communication skills, and being able to attract the right type of men…this is what leads you to love. That's exactly what Love School helps you do.
It's a lot of money.

You're right, it is a large investment. What is having a committed partner for the rest of your life worth to you? Really…take a moment and think about what it's worth to you. This is Graduate School for mature dating, taught by a uniquely qualified expert. Since Over40 Love School is limited to only 20 women, I am your partner, teacher, and guide…giving you focused support for 5 full months.
Why are there so many limitations; so few seats and the final time you're offering Love School?

Every single woman that attends Love School is special and unique. I keep attendance low so I can give the personalized, focused attention you deserve. During our weekly live sessions, in our Facebook group, and during online office hours, you will get your questions answered and the coaching and training you need to keep moving forward. And why last time? I'm retiring, girlfriend! After a long career and 13+ years coaching, my hubs and I are going to be enjoying the mountains of Mexico.
What if I don't meet someone…it seems like a lot of work.

First, is what you're doing right now working? You can keep doing what you've been doing and hope you get different results. Or you can make a commitment to yourself to go after this with gusto, with the guidance of a coach who has years of success helping women like you.

And yes, it's work. I am going to expect you to focus on yourself and your love life for 5 months. Like other challenges you've met in your life by gaining expertise, you will have to make an investment in time and attention. Expect to spend anywhere from 3-5 hours/week becoming a more hopeful, happy, successful, dater. I can tell you this: Women who follow my advice graduate with a new love of themselves and ultimately, the love of a good man.
It feels pretty silly needing a coach to help me find a guy.

Okay first…I couldn't do this alone! I had help! When you've been stuck in your career you've hired a consultant or taken classes, right? You hired someone who had the skills to get you to the next level. You've probably used a trainer to help you start or stay on track with an exercise or nutrition program. We all need an expert at times to push us beyond where we would go on our own, guide us, and keep us accountable. (I know I did!) And in this case, you particularly need someone who has already done what you want to do.
I want to meet a guy the old-fashioned way, not online.

I understand that might feel ideal, but that's something you need to rethink. I won't make you go online, but in the situation the world is in today, online dating is practically the only way to meet single men. We will make a plan for you to meet men in your everyday life…if there are options. Love School is 100% personalized and based on your needs, your lifestyle, and what will make YOU happy.
I don't want to get married.

Finding love doesn't mean you have to get married. It just means you have a partner in your life who is committed to making you happy, sharing good and challenging times, and giving you squeezes and kisses. Yummy. I've had many clients who choose to create relationships in non-traditional ways. My job is to lead you to exactly the type of relationship that makes you happy.