Finding a loving , lifetime relationship does NOT have to be a struggle. There are just some things you don't yet know. Please accept my FREE GIFT. It has changed the lives of countless women, and it can change yours.
Discover The 7 Major Dating Mistakes You Are Making in Your Search for Love – from Someone Who Has Made Every One…Got Over It…and Found Amazing Love at 47!
From Bobbi Palmer
The Dating and Relationship Coach for Women over 40
A been there, done that Dating Success Story!
If you are single woman over 40 and want to find a true companion to share your life, but you're struggling to find a man with whom you truly connect and deeply love, please keep reading.
I firmly believe that you won't be able to find him without this information. That's why I'm giving this to you as a free gift.
I have created a simple program just for you: the smart, independent over-40 woman who wants to bring a special man into her life.

This is something special — you have never seen a course like this before. It will change your entire perspective on men and give you detailed steps to take that will lead you to your loving life partner. It's what led me to my love.
Seriously…I made every one of these mistakes – I know what I'm talking about!
In my course I help you understand the various mistakes you may be making in your dating life. Don't feel bad. Almost every one of us gals makes these dating bloopers. These are the things that keep men at arms length, keep you from having fun, and KEEP YOU SINGLE!
But here's the thing about my course: I don't just tell you the mistakes…I show you how to fix them!
Every day for seven days you will receive an email. Together they teach you:
Why Believing that "There are no Good Men" is a Complete and Utter Lie, and How it is Sabotaging Your Dating and Your Search for Meaningful Love.
How to Find a Man Who Wants a Smart, Powerful Woman…and What You Can Stop Doing right away that Is Sending Him Running
Why the Thought "I Will Eventually Find a Man Who Accepts Me as I Am" is Actually Hurting Your Search for Love
How to Keep Your Independence and Live Your Life with a Loving Man (If there was a definition for an independent woman, I would fit it to the T…so I know how scary it is to think you may have to give that up!)
Why

You

Are the Kind of Woman the Good Men Want to Be With (Understanding this part of the course is crucial to being able to have fun and meet nice guys when you're dating.)
How to Effectively Handle and Eliminate the Fear of Rejection (Rejection is tough, but knowing how to think about it differently will make all the difference.)
Why Making the First Move May Help You More than Hurt You(You may think this is too bold and a turn-off to men, but you're wrong and I'll show you how.)
And much more…
So go ahead and fill out the form below to get instant access to my free seven-day email course. This one simple step will start you well on your way to finding the man of your dreams!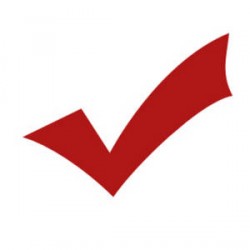 Yes, Bobbi! I want to get your seven-day email course. If I'm making mistakes that are easily fixed, I want to know NOW. I'm ready to learn the truth about the mistakes I may be making that are hurting my chances of finding what I really want in life: the love of a good man!
I hate spam and promise your information will never be shared with others.
Want to know more about me? Here is what my spectacular clients are saying:

"Bobbi's expertise, sense of humor, and real life experience has helped me navigate what I am truly looking for in a man, and has given me the courage to go out and get it."
Okay girls, I'll be direct…I think Bobbi is one of the best kept secrets on the planet! She has this amazingly magical way of hitting me square between the eyes…building my confidence as I learn the truth about myself and about men.

I've been married before, a CEO of a company and a VP for many large multinational companies…and could I figure this out? Nope! I have "Ah-hah moments" every time I talk with Bobbi. And then I actually go out and try what she says…and it works!

Thanks to Bobbi I am now going down my merry path of dating and selecting the man who actually fits my dream.Bobbi's expertise, sense of humor, and real life experience have helped me navigate what I am truly looking for in a man, and has given me the courage to go get it. This is one of the best investments I have ever made!

-Diana D. 42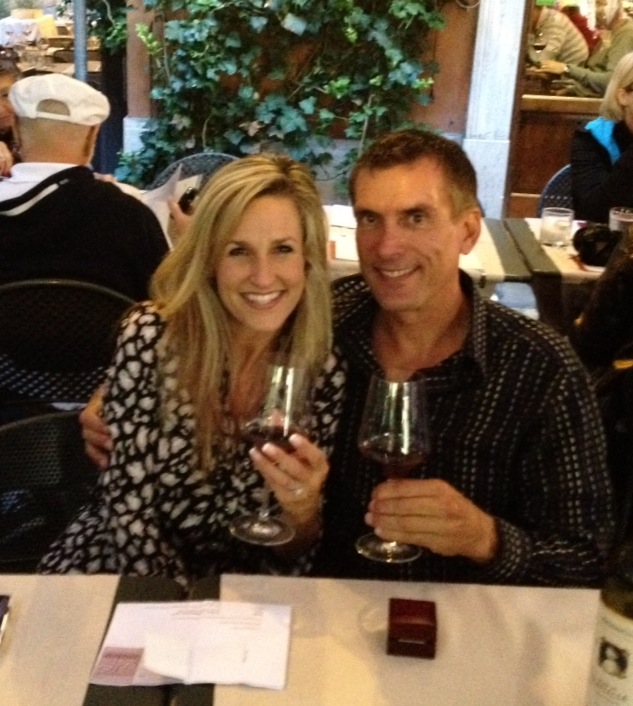 "My relationship with J. is amazing – he is the most fantastic man and our relationship is better than I ever dreamed."
Jonathan and I are celebrating our six-month anniversary today! I'm still blissfully in love and having the time of my life with this amazing man!

I definitely would not be where I am today without your guidance and support! It's incredible what you've helped me to manifest!
Thanks for being there!! Forever grateful! Rebecca K. 38

UPDATE: This is Rebecca's engagement photo! They are getting married!