[su_row][su_column size="1/3″]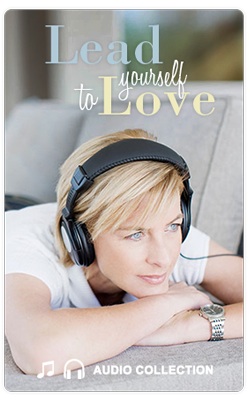 $47.00

[su_testimonial photo="https://datelikeagrownup.com/wp-content/uploads/2010/02/Glenda-wedding-4-sweet.jpg" ]
Thank you again for your advice and helping me see this man for all his wonderful qualities
It has been four months and 10 days since our wedding, and I must report that every day is better and better. We are so in love, our love just glows to everyone around us. I want to thank you again for your advice and helping me see this man for all his wonderful qualities-and especially for the love we could share.
~Glenda [/su_testimonial]
[/su_column] [su_column size="2/3″]
Are NEGATIVE THOUGHTS Hijacking Your Love Life?
You will believe that you're desirable, deserving, and WORTHY of love!
[su_audio url="https://datelikeagrownup.com/wp-content/uploads/2013/10/Desire-Excerpt.mp3″ width="50%"]
All you need to do is learn how to build a better relationship with your heart. From there, you're ready to conquer (once and for all) all of those beliefs that are keeping you from your very own grownup love story. 
So tell me – do any of these feelings sound familiar?
You want love in your life but find yourself self-sabotaging or repeating what doesn't work. You want to change things but don't know where to begin.
Sometimes you feel like giving up on finding love because you figure "what's the use?"
Your HEAD knows that you'll make some man an incredible and loving partner, but your HEART has trouble believing it.
You're trying to meet men and date but can't stop the feelings of fear, mistrust or self-doubt.
You're in a relationship but wonder if you can sustain it without messing it up.
You're afraid to 100% believe that real, deep, forever love can happen to you.
It's time to slay these doubts and unleash the desirable, deserving, open woman that men seek and want to spend time (and life!) with.
I feel positive and hopeful!
I just listened to the Trust experience and it took me to a safe place on a small lake in the Adirondacks that I had almost forgotten. Dike's voice is gorgeous. What a wonderful experience!! I feel positive and hopeful!"
~ Anita
She's there, and waiting. Are you ready to tap into the power of your imagination to connect deeply with your heart…so you can be that woman who attracts the man and the relationship you so deserve?
You can lead yourself to love…and it's time.
Through these six short audio experiences, you'll lead yourself to the loving place that you've longed for…
And to the place where the right kind of man will be lining up to spend time with a woman like you.
Here's a glimpse at the six experiences ready and waiting for you inside:
Trust
Whenever you have an important question in your life, you can think about it and use your powers of reason, BUT this is often trumped by your intuition. What if your intuition could communicate with you clearly, so that you could ask your questions and get answers you can understand…and consider along with your rational thoughts? In this Imagery Experience, you will meet your "Inner Adviser": that wise and loving being that has been with you all along and always has your best interests at heart. You can ask your questions and get answers and support from this often suppressed representative of your Intuition.
Deserve
Imagine a circle of the most important people in your life sharing their feelings of love for you. They feel you deserve the best in your life. As you listen, you begin to hear them, and notice a place in your body where your own feelings of deserving have a home.In this experience you take in the support of your loved ones, activate the feeling of "Deserve" in your body and develop the ability to feel deserving and worthy in the outer world. (Including when you meet men and are on a date!)
Desire
You are guided to a full-body experience of being beautiful, alluring and desirable inside and out. Know that place in your heart where you can be seen and understood, admired and loved. Be able to recall that feeling at will, whenever you need to feel beautiful and desirable here in the outer world.
Believe
Believe in yourself … in the calm, quiet, centered core of who you are … no matter what is going on around you. In this experience, you actually become your favorite Lake.You use all your lake senses to notice the peace and centered nature of your depths. You feel how even a tornado can only ripple your surface. Nothing can change who you are at your core. You develop the ability to tap into this core of your being and believe in yourself and your essence in the outside world.
Receive
Receiving is a gift – both to yourself and to the person who cares enough to give. Here you experience the joy and the power of accepting the many glorious gifts of a wonderful man. Carry this with you as you are out in the world to remain open to gifts that come your way. When you can graciously and joyfully receive, you attract the relationship-minded men who care about making you happy.
Through these six short audio experiences, you'll lead yourself to the loving place that you've longed for…
And to the place where the right kind of man will be lining up to spend time with a woman like you.
They're each less than fifteen minutes long. They're all designed to create self-awareness, a state of calm, and bring you to an incredibly powerful place of self-love.
I co-developed these six experiences with Dr. Dike Drummond, MD – a gifted imagery guide – to give you the tools you need to slay those doubts that are keeping you from writing the grownup love story you crave.
It's Waiting for You. Are You Ready to Follow Your Own Lead?
Leave behind what's not working. Open your heart to what will bring you what you want. There's no shame in admitting that life would be more fun with a special guy to share life with, so let's put you in a place to find him…
And that place begins in your heart, your mind, and your soul.
Ready? Take the lead, girl. Let's do this.
$47.00

[/su_column] [/su_row]
[show-testimonials taxonomy='lead-yourself-to-love-2′ orderby='menu_order' order='ASC' layout='slider' options='transition:fade,controls:controls,pause:8000,auto:on,columns:1,theme:speech,info-position:info-left,text-alignment:left,charlimitextra: (…),display-image:on,image-size:ttshowcase_normal,image-shape:circle,image-effect:white-border,image-link:on']