Discover the 6 Things You Need to Know to Find Love with a Smart,  Interesting Grownup Man…Who Also Happens to Curl Your Toes!
What if I told you that there were only SIX things you need to know in order to set a path to the love you've been craving?

Hi, I'm Bobbi Palmer,
THE Dating and Relationship Coach for women over 40
. I help smart, capable, loving women like you – women who are in the prime of their life – but who are
sick of being single
and are ready to finally find what they are looking for when it comes to love.
I want to invite you to join me for a Romance Revolution: 6 Steps to Hot Love after 40. In just six sessions I can help you drop your "T-O-O's" (you know…I'm too smart, too independent, too old, too late…) and be on the direct path to the "T-W-O" of your dreams: a Grownup Love Story between you and your guy!
It's Time To Start Dating Like a GROWNUP
The Clock is Ticking on Your Forever…
(Gasp – Yes…I DID Say That!)
People ask me: what IS dating like a grownup? It's about approaching love and romance with a balance of head AND heart. It's about leading with kindness – both to yourself and the men you meet. And it's about taking responsibility for your experiences and your outcomes. (You know, like you do in the rest of your life.)
Dating like a grownup focuses on the unique challenges, concerns and pain of women who are dating at this time in our life. We're looking for a grownup man, but one who also curls our toes, right? There are tons of wonderful single men out there, but you won't ever make a connection with them unless you understand how GROWNUP men think and feel. They aren't the sex-crazed, self-centered, non-communicative boys you used to date.
Like us, grownup men have matured, and they want what we want:
A real and meaningful connection with someone they can count on who helps them feel good about themselves.
Grownup men are magnificent. And after you complete my Romance Revolution: 6 Steps to Hot Love after 40
program, you'll be able to create truly intimate relationships because you will now know and appreciate them.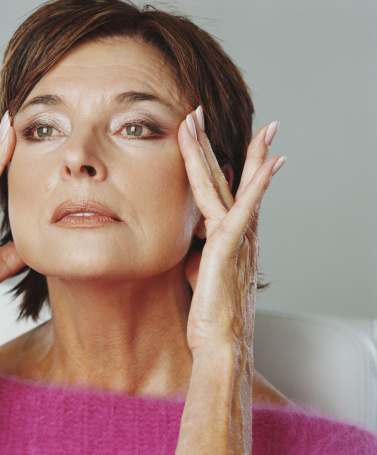 Your days of droning on about there not being quality guys out there and your fears of growing old alone are gone! I want to invite you to my signature program that will help you:
Start attracting the confident, attractive, commitment minded 'alpha men' that you want to meet…and repelling the losers and leavers.
Know…really know…that YOU are exactly the kind of woman the men you want…WANT and find irresistible.
Get what you want and need from men, and be able to appreciate the win-win: you have someone who finally has YOUR back and he feels grateful he can give to you!
Stop worrying about when and how to share your health issues, past crappy relationships or other 'baggage.' You'll know how to talk about anything, even the dreaded "so why are you still single" question.
Feel 100% confident and relaxed as you learn an "oh geez, that was easy" strategy to put your fabulous, powerful, feminine self forward…and  never get stuck in the friend zone again.
Experience new feelings of freedom and control over this part of your life, so you can enjoy yourself until the right man comes along. (And you'll know him when you see him!)
Become a grownup man-picker who unapologetically takes care of yourself first, sets and keeps boundaries and feels 100% safe being YOU, regardless of who you're with.
Trust yourself to make good decisions and never fall for the charismatic, narcissistic heart-breaker types again.
Feel confident, hopeful and prepared so you see dating as something fun to do rather than a necessary evil.
And that's just a slice!
Registration for Romance Revolution: 6 Steps to Hot Love after 40 is now Closed.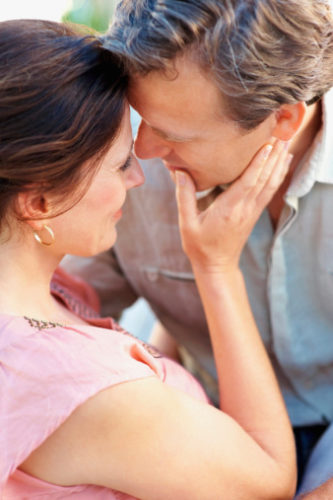 This isn't just shtick. My 6-Step System for Hot Love after 40 focuses on the very unique challenges you have being out in the dating world at this time in your life.
The women I support learn how to work less and live more!
They learn how to stop thinking "what's wrong with me" and start realizing all that's gorgeous and right.
They break old patterns that caused them to live a limited (love) life.
Is it possible to attract "Mr. I Love You" when your inner voice is saying "All men are losers and cheaters" or "I'm TOO [fill-in-the-blank] so men don't want a woman like me?"
Nope.
Is it possible to finally settle down to a peaceful, fun, wonderful life with the man of your dreams, when you keep attracting boys who turn you on, use you like a toy and then disappear?
Nope.
But so many really smart women do this. Over and over.
And that's why it's time for a Revolution.

Introducing  Romance Revolution: 
6 Steps to Hot Love After 40
The power to stop sabotaging your chance for romance is completely within your grasp. With my Romance Revolution: 6 Steps to Hot Love after 40 Program you will discover what is stopping you from finding forever love, and attract the man of your dreams sooner than you thought possible.
Are you ready to stop feeling the way you feel and start seeing dating as something that's FUN, filled with HOPE, and an adventure that holds your forever guy inside?
Then join me in this Romance Revolution!  The only thing you have to lose is the way you're feeling about right now about your love life.
Which leaves a WHOLE LOT more to gain.
But before I get into the nitty gritty of my life and love changing program, let me tell you what sets it apart…
The "Romance Revolution" was created for women who are already happy with their career and choices in life but are ready to add a solid relationship to the mix
The "Romance Revolution" whips your self-esteem into shape in kind, non-judgmental ways that will have you raising your hands in the air and yelling, "Yes! I AM fabulous!"
The "Romance Revolution" shines a light on what you already know to be true and shows you how to apply it to your journey to a lasting and meaningful relationship.
The "Romance Revolution" fills in the counter-intuitive gaps you might have in your knowledge and skills around your search for your special man.
The "Romance Revolution" is based on a strategic system that has already worked for hundreds of now fulfilled women (including the founder – ME!)
The "Romance Revolution" applauds your strength as an accomplished woman while still allowing room for a groovy, fun, loving relationship.
The "Romance Revolution" doesn't waste your precious time with silly stuff for giggly 20 year olds.
The "Romance Revolution"celebrates your strength as a powerful women and encourages you to be the true you!
The "Romance Revolution" teaches you how to apply the control and intellect you value so highly… to the part of life that you're just not yet mastering.
The "Romance Revolution"helps you bring out new and surprising aspects of yourself in a real way – no play-acting… just the real fabulous YOU!
The "Romance Revolution" gives you the safety and warmth of learning and sharing with women like you.

Let's Pull Back The Covers on Why You're Still Single and How You're Going to Change that Once and For All.
My Romance Revolution: 6 Steps to Hot Love after 40 Program has 6 LOVE-CHANGING STEPS… which all work together to lead you to that man who will share your life. And you will continue to use what you learn to nurture a true and loving partnership.
My 6-Step Signature System Has Guided Grownup Women All Over the World to Real and Lasting Love

This course — created exclusively for women who are dating after 40 —  is tightly based on my successful 6-Step Signature System, which has given hundreds of women the hope, the tools and the support to create a life filled with love. In fact, this system is exactly what led me straight to my husband, Larry.
Each week you receive an audio lesson and workbook with my advice, proven tips and techniques, success stories and powerful Man-Myth-Busters.  I guide you through dynamic self-directed exercises and weekly assignments so you can practice and LIVE what you are learning every week.
Then, each week you hop on a live coaching call with me and the other women who are just like you. I support you as you in your daily work, and answer your questions — ANY questions  — you have about dating, men, relationships…anything goes!
The first 3 steps (which are freaking life-changing!) are all about YOU! You'll finally become the woman who attracts the best selection of fabulous men… and the best part, you get to choose the one you want!
Step 1: Who Am I? Falling in Love With My Grownup, Sexy Self!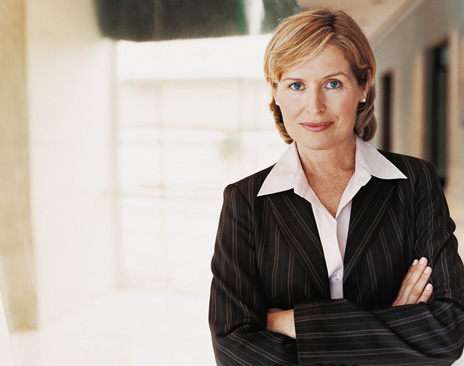 Instantly and Easily Start Attracting More Men By Just Being YOU
You know you're attractive, smart and downright spectacular…when it comes to your career and with your girlfriends. But when it comes men, you don't feel so sure. After completing this step, you are going to OWN that when it comes to dating, romance and relationships.
There's a real gorgeous woman trapped inside you who has been buried under years of having to behave like a man to climb the ladder of success or raise her kids alone. She is fun and magnificent and sensual and silly. You're going to find her (and love her) again!;
In this step you will:
 Solve the mystery of why, though you know you're attractive, smart and downright spectacular, that confidence doesn't show up when it comes to men
Rediscover the whole you and know how to express "her" easily, effortlessly and beautifully, so you can attract the right men that you choose
Understand why you're getting stuck in the friend zone and know exactly how to get out when you want to
Know how to go out in the world (and on dates!) as the "real you," and feel 100% confident, OWNING your spectacular self
Step 2: Who is He? Getting Past My List and Fixing My 'Picker'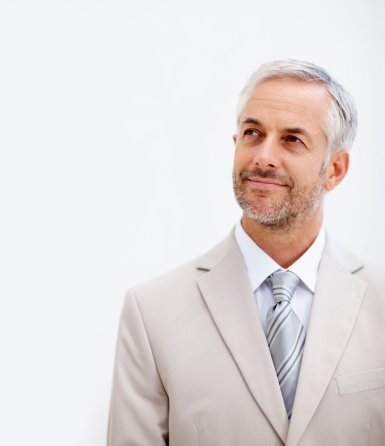 Start Becoming an Expert Picker…Choosing the Good Guys and Dumping the Jerks, Leavers and Losers
The guys you want aren't interested in you, and the ones who want you are dweebs, losers and leaches.
The reason you're still single and your relationships or "moments" never work out is because your 25 year old is making your choices. My "Recalibration Process" will ground you in your "GROWNUP WOMAN" brain who knows she needs a great mate – way more that just a great date..
This step covers:

The real reason why the "men" you have been attracted to are a waste of your precious time… and more importantly, how to break the cycle
Being clear on when to say "no" because he'll be a waste your precious time, and when to say "yes" because he could be The One
Giving you absolute clarity about the type of man and kind of relationship that will make you a happy, loved woman for a lifetime
Tune your "Picker" into the right frequency to be able to spot Mr. Right when he is sitting right in front of you…loser and leavers don't stand a chance!
Step 3: I'm Fantastic, So What's the Damn Problem?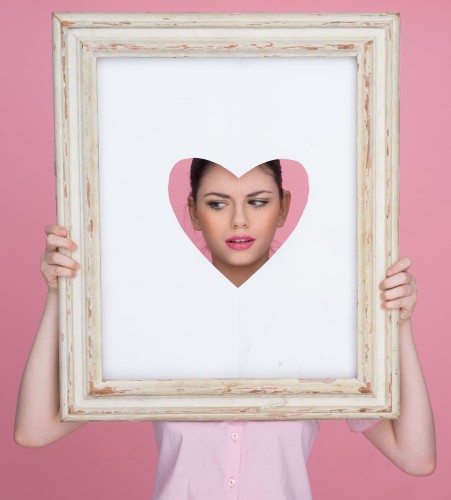 Move Forward with 100% Confidence and Hope by Shutting Down Your 25-Year Old's Stories'
OK…you're fabulous. So why are you single?
As women who have lived full lives, we have many "truths." These are stories we've been telling ourselves for a freaking long time…and many are simply sabotaging everything we try to do when it comes to men. Together we'll drag out your Mother, the women's movement (yes…I want to take that on!), the media, Johnny in 10th grade, your ex, ALL OF IT! Then we'll evaluate what works and what's totally unreliable. This step concentrates on letting your grownup self inform you about relationships the way she does in the rest of your life.
This step covers:

Why allowing your "25 year old self" to control your dating game is keeping you single
How to shut up your internal voice (who is more to blame for your single-ness than men are) once and for all
Understand why you are letting this internal "child" sabotage your chance for love when you never listen to her when it comes to your career
Opening up your heart and your mind to the possibilities of love, and being understood and adored by a man
Step 4: Casting the Net: Where is He and How Do I Meet Him?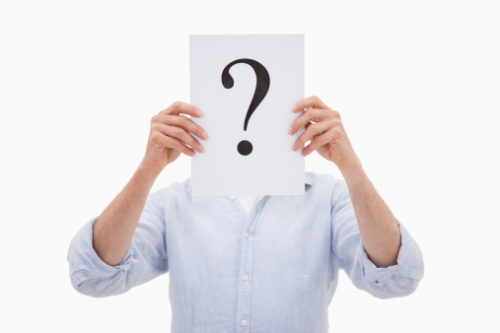 Take Charge With Clear Next Steps…Knowing Exactly Where and How You Will You Start Meeting Men
Get his attention and develop conversations that count so you can see pretty darn quick if he's a potential match or if it's hasta la vista, baby.
In this step you can get him to ask you out if you want him to, or easily say "no" if you don't. You're about to learn how to move the conversation away from nonsense and too-soon baggage sharing. And how to get the good guys to stay and the schmucks run. (Just what we want!)
This step covers:

Where to look for good men; the are really everywhere
Knowing how to get his attention when you are face to face or across the room
How to get him to ask YOU out…the secret use of body language and other authentic connection techniques to keep your connection classy and sophisticated… just like you!
Why being YOU (the best you, with some new skills) IS enough and there is no need to play games
Step 5: From Rendezvous to Romance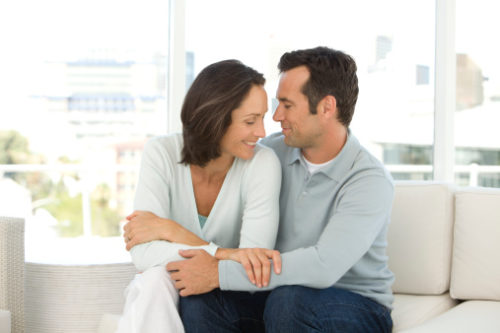 Move it From Meeting to Romance (With the Guy You Want)
What you've learned so far has helped you into your big girl panties when it comes to dating and men. (Yah, I hate that phrase too, but it really works here.) What you discover in this step has you feeling proud to be ALL WOMAN; feeling powerful and filled with confidence in trusting yourself…and attracting the RIGHT men!
This step covers:
Powerful techniques which help you to stay in control of the date (in a kind, feminine way) while you flirt with flair
Use your keen new knowledge of yourself to learn what you need to know about him so you can both make the best choice
Know how to manage the blabbering guy, the silent guy… and know exactly what to do with the guy who you like but he put the moves on way too soon!
How to read him and know without a doubt if he is interested in you
Techniques to help you communicate like a grown up by asking to have your wants and needs met in a non-needy way!
Step 6: Should You Stay or Should You Go?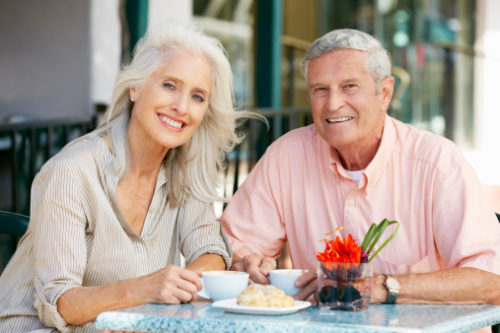 Make Decisions Easily and With Complete Trust inYourself
So you've got this grownup thing nailed down. In this final step you're about to get a PhD in dating. YOU are in the driver's seat. Congrats on how much you've evolved! BUT, we still have work to do!
This step covers:

Learn the specific questions to ask a man you're interested in and which things to consider when deciding if he is a potential great mate
A brand new method to help you learn to balance your head and heart (this method is unlike anything else you've ever tried and there's a reason I save it for the last step!)
Know how to tell is he is REALLY right for you or if he's not
How and when to leave if you need to (it happens!)… with grace, flair and class
Registration for Romance Revolution: 6 Steps to Hot Love after 40 is now Closed.
As you can see, my Romance Revolution: 6 Steps to  Hot Love after 40 Program
covers a TON of LOVE CHANGING information.

What Makes The Romance Revolution Program So Different And So Effective?
The short answer is the Romance Revolution focuses on the specific needs, pain and concerns of the grownup woman looking for a grownup man.
I'm not going to waste your time with advice that works for a 20 or 30 year old woman. Let's face it, our needs are different once we hit a certain age. I won't tell you to settle in any way…or that you need to be sexier or act like something you're not.
But I will tell you that you need to bring out your very best self…and I'm going to help you do that.
And get this: you don't need to change at all!
Quite the opposite. You just need to be more of who you really are…around men!
Also, I have to tell you that a lot of walls, stories and self defenses might pop up with you during the course of this program. (I've been doing this for a long time and I've seen it happen over and over again.) Unfortunately, past experiences can cloud your judgment and create fear & mistrust.
I was there…and I know all about the ways we try to protect ourselves from feelings that come from being single and not wanting to be. I can see past my clients' highly developed defenses and quickly get to the core attitudes, beliefs and behaviors that are standing in their way of them creating what they want. I can call them out because I've been there too – they trust me.
In fact, I've been called the "Compassionate Truth Teller."
And I'm going to give you my best strategies and tactics for finding grownup love PRONTO.
You Deserve More… And You Know IT!!
This program will be the best investment you make towards your romantic future ever. There is no other program that comes close to it, because everyone else is trying to help the "Damsels in Distress" instead of smart, strong, successful women like you.
But to be fair, I have to tell you space is seriously limited in the program. I wish I could help absolutely EVERYONE all at once, but because I'm putting so much personal time and energy into this with you I want to make sure that those who do participate get the very BEST I have to offer.
I want to be your new best girlfriend, your coach, and your cheerleader as we work together to write your very own Grownup Love Story.
So I have to limit the number of women participating in this love-changing program to just 50… and I already have 6 spots reserved. You may be asking how that could happen?
Well… I sort of let it slip to my high end coaching clients that I was running this program… and they begged me to allow them and some of their friends to pre-book… So I did. Good news for me but bad for you…unless you jump on this now!
As of today, I only have 44 spots in the Romance Revolution program available. I'd LOVE for you to be a part of this experience so that I can help you the same way I've helped countless women all over the world.
Here is What You Get When You Register For  Romance Revolution:
6 Steps to Hot Love after 40…
6 In-Depth Audio Lessons complete with LOVE CHANGING exercises
Each week you will receive an audio lesson — one for each Step  — recorded by me. Each lesson contains my expert advice, proven tips and techniques, success stories and my ever-powerful Man-Myth-Busters. Also, I will guide you through self-directed exercises and give you your weekly assignments so you can practice and LIVE what you are learning every week.Every audio can be downloaded so you have these as a permanent library to return to when you need a refresher on how to handle a certain situation, when you want to revisit or update your private work, or even when you need a little motivation and encouragement. (Yes, there will be some of that in in everything I provide you)
The "Romance Revolution: 6 Steps to  Hot Love after 40" Program workbook
Each week (with the exception of one during the 7 weeks), along with your lesson audio, you will receive a new chapter for your personal workbook that includes your exercises, affirmations and relationship myth busters. Use this to work through each Step of my 6-Step System, take note of your ah-ha's (there will be MANY) and track your progress. Also use your workbook to keep track of the questions you have for me to answer during our live weekly coaching calls!
A copy of my best-selling eBook "Confessions of the World's Worst Dater – Her 7 Secrets to Finally Finding Love After 40"
My book tells you my story, my mistakes and my secrets to finding my loving (hot!) husband at 47. This book alone has been transformational for so many women! I often hear that they feel it speaks directly to them; to their pain, their longing and their challenges. And that it gives more than hope…it gives tangible, real-life, powerful advice that creates instant positive change in your life. Bring on the loving men!
'Confessions' eBook Workbook
Along with reading my story, you will get my exercises and action items that help you shift your feelings, learn new information and accomplish< the same goals as I: finding lasting and meaningful love!

A super private Facebook group for connection and support


I've had these groups for previous courses and many new friendships and support alliances are formed. You can network and discuss topics, get help and hear the stories of other successful women just like you. I will be part of the group – checking in almost daily to lend my perspective.
And, I'm adding these BONUSES!
6 open coaching LIVE calls with me answering your personal questions
Each Monday at 5:30pm PT (with the exception of one during the 7 weeks) I will be on the phone and available to answer your personal questions. This is one of my FAVORITE parts of the program! We always start with how I can support you with the Step we are working on. Then, it's open to everything and anything: online dating, a specific 'thing' you're going through with a guy, why he didn't call, how to respond to an email, etc. And, of course, there are always success stories! (It's not uncommon that after the first lesson you start feeling more positive and prepared, and start connecting with more men than ever!) These calls are scheduled for 90-minutes but I'm known to go over a little if there are still questions to be answered.
Recordings of each coaching call
Each call is recorded and made available to you the next morning. You can download and add to your library! 
LIVE Webcast: Designing a Dating Image That Will Attract the Right Men and That YOU Will Love!
Dating and Makeover Expert, Kimberly Seltzer of Elite Image Makeovers, is offering this LIVE webcast just for my Romance Revolution community! During this special event, Kimberly and I will help you feel spectacular in body, mind AND spirit! That's the woman who goes out in the world happy, beautiful and attracting men wherever she goes. I'm sure you know how to dress professionally in your industry, but how about for meeting men when you're out and about or when you really want to attract that special guy on a date? Let's face it, you need to dress for sexy success too!
My "First Date Handbook" that Helps You Make Every Date Great
This book has 70+ pages of acclaimed articles that give you the clarity, confidence and skill you need to date with ease. My scripts, specific Do's and Dont's and expert advice will forever change your perspective of dating and help you have fun and feel in control. And, it's going to help you get the fantastic grownup men you like to ask you out again and again! Woohoo!
A free ticket to my upcoming LIVE event
Details are to come, but in June you are going to join me in Los Angeles for the first ever gathering of gorgeous, brilliant, loving single women over40! You are SO not alone and I'm going to show you BIG TIME. Plan on a transformational and educational weekend filled with connection, personal power and a dash of disco. (Okay…maybe not disco. But wouldn't that be fun?) More info coming.
Romance Revolution: How to Flirt w Class & Style Video Series
Yes…I'm going to help you become a better flirt. And, no, it is not an "F" word! Flirting can be fun and it's the best way to get the attention of the man you like. I snagged and BIG interview with Rachel DeAlto, the absolute EXPERT on flirting who has been on CNN, The Today Show, The Steve Harvey Show and more. In this TWO VIDEO SERIES Rachel and I share how to flirt like a GROWNUP!
Your FAST ACTION pays off, BIG time!
FAST ACTION BONUS #1:
1-1 PRIVATE COACHING SESSION WITH ME
Be one of the next TWO women to register and you'll receive a Fast Action Bonus of a
1-1 PRIVATE COACHING SESSION WITH ME. ..someone who can take you by the hand and guide you through the forest of bad dates and wrong matches. That one session by itself would cost $500 but be in that first group of 7 to register and it's my special gift to you for committing to your Grownup Love Story!
FAST ACTION BONUS #2:
THE HIDDEN SECRETS TO DATING ONLINE AFTER 40 
This super juicy bonus program includes interviews with Giles Fabris from www.lookbetteronline.com, an expert at making your profile POP (in the right way!) and an eBook with my most important tips to help you stand out online AND enjoy the experience.
When you register you receive all this unique, proven, life-changing content…
For the super affordable investment of just $497!!
Yes, for the price of one private coaching session with me you'll get ALL of the information, resources, and ongoing support I mentioned earlier PLUS I'm going to personally walk you through my powerful and proven 6 Steps to Hot Love.
I'm incredibly excited to be starting this Romance Revolution Program and I'm confident it will sell out. Please don't miss the boat on this opportunity.
You have the best years of your life ahead of you. Make sure you're spending them filled with love and hot fun!
 I Make This REALLY Easy For You!
Because I know how powerful this material is, and because I want you to invest in yourself whole-heartedly and give it a try – I'm taking ALL of the financial risk right off of your shoulders with a guarantee that I KNOW you can't pass up!
Registration for Romance Revolution: 6 Steps to Hot Love after 40 is now Closed.
Ready to Be Part of The Revolution?
Let Me Help You Cut Through the BS and Get What You Secretly
Crave In Your Life FAST – A Grownup Love Story!
Let's face it…what you've been doing up until now hasn't worked and you know it. The "type" of guy you have been chasing or attracting is totally wrong for you. If any of it were working for you, you would not have read the headline of my letter much less the whole thing.
You deserve to be happy in love.
You just need to know how to find your man and keep him.
And my 6 Steps are the best way to make that happen.
Really when you think about it… what better person to guide you to success than someone who has "been there, done that!"
You can't afford to have anyone else sugar coating this for you any longer!
Stop hitting the "snooze" button… it's time to wake up Sleeping Beauty!
Registration for Romance Revolution: 6 Steps to Hot Love after 40 is now Closed.
Not Too Long Ago I Was Sitting Where You Are… Thinking
I Was Destined To Be Alone For The Rest Of My Life!
I can tell you… the thought of that happening scared the crap out of me! I thought that sort of thing only happened to other women… not me!
Happily, by using the same signature system I'll be sharing with you I turned my frustrating-at-best love life into my very own "happily ever after." I am so happy in love and I know it can happen for you too!
I really hope you'll make the decision to join me for my Romance Revolution: 6 Steps to Hot Love after 40 Program. You DESERVE to find love, keep your man and live happily ever after.
With love and support,

P.S. I am so passionate about helping smart, accomplished, and sophisticated like you find and experience REAL GROWNUP love in their lives. Honestly, I never realized how much it would change my own life to meet the right man. And I know it will change yours too. Don't forget, be one of the first 7 women who register and you will receive your own private 1-on-1 session with me to kick start your love life!
Let's do this!