The Simple Secrets to Meeting Active, Interesting and Relationship-Minded Men
are Revealed in this One Day…
by an Expert Who Did it Herself and Walks Her Talk

I met my husband online and we just celebrated our 6 year anniversary. I have also helped these women and countless other women over 40 Meet their Man.

A workshop exclusively for Women over 40, where you'll learn the right way to meet the right men…
GET ONLINE, GET NOTICED…
AND MEET
YOUR

MAN!
Join Bobbi Palmer, The Dating and Relationship Coach for Women over 40
and her very special guest
Larry Palmer
Understanding a man's perspective is essential to being able to enjoy yourself online and eventually meet that one great guy. Hear some of Larry's real-life stories (ask him anything!) and get his Do's and Don'ts of online dating.
Sherman Oaks, CA.
Saturday, November 10, 2012
---
Note: There is a lot of information on this page because I want you to know everything you are getting when you register for my workshop. But if you already know you are ready to learn how to use online dating to meet fabulous men, simply
scroll down to the bottom of the page to register
. You can attend the workshop only, or you can also have your makeup and professional pics done so they are ready to use on your new online profile. (The one you'll learn how to write here.)
I'm happy that you made it to this page. I'm Bobbi Palmer, The Dating and Relationship Coach for Women over 40. I have helped countless women find love…and most of these gals met their men online, just like I did.
My husband and I met online and 6 months later I became a first-time bride at age 47!
---

Online dating can be boring and frustrating, or it can lead you to a man who loves and adores you for the rest of your life. As The Dating and Relationship Coach for Women over 40 I see proof every single day that online dating helps women meet (and marry) fantastic men.

By the end of just one day, you will know the real-world tips and techniques that led me and hundreds of thousands of other women to smart, strong, interesting men who are looking for LOVE.

And these are women just like you.
You are not alone, and there is nothing wrong with you. In fact, you're exactly who these men are hoping to meet.
There are just some things you don't yet know. So Larry and I are going to teach them to you.
This is what Amy, a workshop graduate, had to say about what she learned and how it helped her finally feel ready to get online.
---

This isn't going to be a day of fluff, sister. I KNOW THIS WORKS, and I am committed to helping you find love…or at least meet some nice men and get a lot of practice so you'll be ready when you meet him somewhere else.
When you leave the workshop, you will know:
The 4 key decisions to make when choosing an online dating site. (There are a lot to choose from, and some will waste your time while others will give you a huge advantage.)
The features you should never use and ones you must. (Certain features actually decrease your chances of meeting nice men!)
The 5 reasons your profile pictures are turning men away and how to write a profile that magnetizes the right guys and repels the rest. (Larry will tell you exactly what "sells" and what doesn't. He knows…he was online for a long time before he met me!)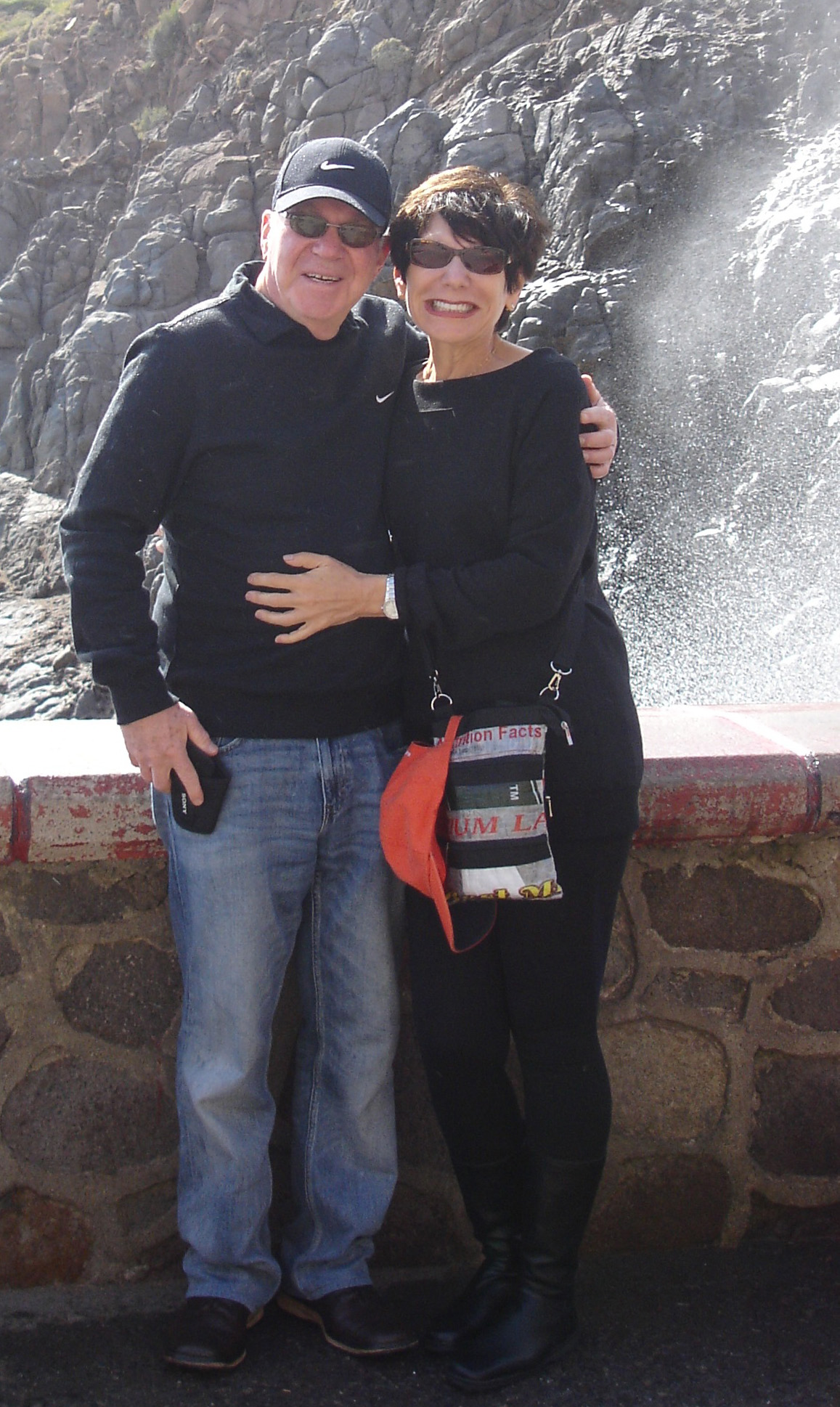 I started meeting some quality, fabulous men for the first time in years and eventually met the love of my life!
"Bobbi rewrote my profile, helped select pictures and educated me on how to write and answer emails. This may sound simple, but having Bobbi on your side is like having a secret weapon in your back pocket.
I started meeting some quality, fabulous men for the first time in years and eventually met the love of my life! Thank you very much, Bobbi. You are the Best Dating Coach Ever!" ~~ Karen, 65
What the vast majority of women over 40 believe that just isn't true 99% of the time. (When you stop limiting yourself and playing into these fallacies your chances of meeting a great man will exponentially increase.)
4 things to never ever write in your profile or in emails, and 4 things you absolutely must include to reveal the real you and sizzle. (Stop wasting time and energy being out there but getting bad results.)
My Formula for writing surefire emails that get opened and attract the good guys. (Make your email the first he reads and responds to using my easy formula that brings out your flair and makes your personality shine. And once you "get it" email writing becomes easy!)
The 2 sentences that will get the guys you like to call you and ask you out. (This is so simple, and you can use it with any man in your life.)
20 Do's and Don'ts from quality single men over 40 who use online dating sites. (Yes, I have surveyed them for you.)
How to stay sane, safe and relaxed by recognizing the major differences in how men and women view and approach online dating. (You're going to be shocked, and if you're going to have any fun you absolutely have to know this.)
My 2 magic words that will keep rejection from knocking you on your butt. (I'll help you stop letting fear stop you in your tracks when I prove to you that there is no such thing as online rejection.)
Let me ask you:
Is meeting a man who will love and adore you for the rest of your life worth the cost of one massage or a facial?
Register by October 31 and your Early-bird investment is only $99
After Oct 31 the workshop is $129.
(WAIT! Don't register yet if you want to learn how to become one of my VIP guests…keep reading.)

OR
Grab the opportunity to be my VIP Guest…
If you want to finally get online and meet your man RIGHT NOW…
CLICK HERE
to learn how to be a VIP and get all you need in just one day
---

If you are like I was when I was flailing away online, you have a lot of questions. Are you wondering: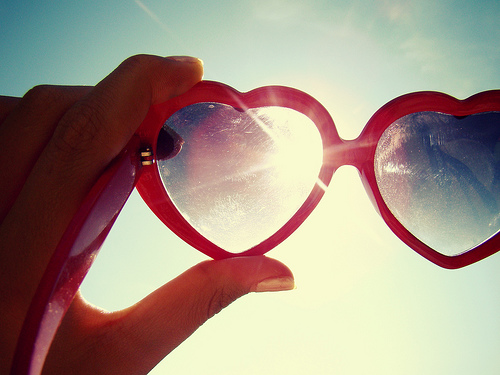 Already I have eight winks and two emails. Incredible!
Bobbi: I finally updated my profile with your comments and put it on Match.com about an hour ago. Already I have eight winks and two emails. Incredible! And all of the men are ones that I had not seen before. I'm so excited!  ~~ Adrienne
How do I choose a site that's best for me?
What is the #1 mistake most women make in their profile that turns off guys instantly?
Who writes first, when is texting or IMing okay, and should I call him?
What's the secret formula for writing awesome emails that get responses?
What do I do with the jerks who say they're going to call and never do?
How do I know if he's a scammer or if he's one of those guys just looking for sex?
How do I tell if he's really interested?
Are there any Meet Date "do's and don'ts" that will set me up for fun and more dates?
After we meet, what do I do if I don't like him? And what do I do if I DO?
I will answer all these questions…and more.
You will be able to ASK ME ANYTHING! And since you're with other women who share the same feelings and are facing the same challenges…it will be a SAFE PLACE for you to LEARN AND HEAR OTHER STORIES FROM WOMEN LIKE YOU.
---

I am committed to giving you A TON of information and value in this relatively short period of time. So I'm also giving you a ton of materials that reveal some of the most important secrets I teach to my private coaching clients about online dating.
In addition to all the juicy content and experience I've already talked about, at the end of the day you will leave with all these extras:
Samples of online profiles that have proven to be highly successful in attracting the type of men who interest you.
The 20 Secrets of Successful Online Dating for Grownup Women: My 30-page, detailed special report.
My personal Resource and Reading List packed with ways to get more information and support…much of it specifically for women over 40.
A $20 discount coupon to get your profile pictures taken by an expert photographer. (If you need pics, though, I recommend that you register for my VIP program.
Learn to have fun as you safely meet accomplished, smart, relationship-minded men…online!
---
This day is all about YOU and helping you find that good man to adore you and share the rest of your life.
Here is what you get when you participate in this unique, empowering workshop:
A half-day of my expert guidance and support, as well as my proven tools, tricks and techniques that will lead you to your special man.
A safe, friendly and fun environment where you can let your hair down and find the answers to all the questions you've been afraid to ask. (You will be in a room with women who are just like you!)
A realistic and hopeful mindset that prepares you to boldly and confidently go forward and not give up before you meet your man.
A personalized workbook to gather the countless notes you're going to take and then have for reference when you go home.
Snacks and drinks to keep you energized and focused throughout the afternoon.
November 10, 2012
12:30 p.m. – 5:00 p.m. PDT
Courtyard Marriott, Sherman Oaks, CA.
Register by October 31 and invest only $99
After Oct 31 the workshop is $129
I keep these workshops small so everyone gets what she needs.
Space is very limited space.
Register and reserve your seat now!
OR
Take advantage of all you get as my VIP Guest… (Sorry…I only have room for 10 4 more women )

If you want to get online and meet your man RIGHT NOW…
CLICK HERE
to learn how you can be my VIP Guest
By the way…did you know:
20% of all relationships and 12% of all marriages begin over the Internet (including mine, and countless women I've worked with).
Today over 25 million people visit online dating sites each month, and that number's growing rapidly.
Online daters over 50 are the fastest-growing segment for leading sites.
In the past few years we've seen an unprecedented number of new sites created exclusively to help singles over 40 or 50 find love.
It's been only three months since I first went online, and I'm now dating a great guy who thinks I'm fantastic…We're talking about a future together and I'm so excited. It's everything I've wanted!*


I admit it. I was a skeptic. I was convinced that online dating was evil and that no datable men would be interested in a "fluffy" 46-year-old career spinster. Bobbi practically had to drag me kicking and screaming, but I finally went online. Bobbi helped me write a kick-butt profile, and I started getting emails within literally minutes after posting it.

It's been only 3 months since I first went online, and I'm now dating a great guy who thinks I'm fantastic. We are having a great time going on picnics, even taking dancing lessons. He can't do enough to make me happy. We're talking about a future together and I'm so excited. It's everything I've wanted!

I feel like I hit the jackpot, and I have Bobbi to thank for all of it. Do yourself a favor: don't wait any longer. Let Bobbi help you get online so you can start meeting men! She knows her stuff; take it from a former unhappy single girl!

~~ Jeanine S., 45  *UPDATE! Jeanine is engaged to this fabulous man!!
---

I was single for 30 years before I met my husband on Match.com.
I would go online…and then go on hiatus. On, then off…for six years! I had over a hundred freaking first dates. But I wasn't meeting men any other way, so I kept going: one bad experience after another.
I finally decided I was sick of being single and that I had to figure out how to change it…no matter what! So I hired professionals, read books and attended seminars. I promised myself I'd be positive and patient.
I also hired someone to create a great profile, took new professional pics, and adjusted my attitude and approach. And I kid you not: I met Larry within just a few months. We hit it off, and six months later I was a first-time bride at 47!
I look back at the times I almost gave up before I figured this out, and I cringe to think that I would have missed meeting My Man! Taking intentional action to improve my online presence led me directly to my husband.
You've been talking about doing this for some time. And you're not meeting men any other way. Here is your chance to learn from an expert who has done what you want to do!
---

Every woman leaves this workshop EXCITED and READY to get started (or restarted) online. So…I was thinking: what can I give you that will make you even more prepared, more skilled and even more confident so you can leave the workshop Saturday and get online ASAP? My very special VIP Program is the answer.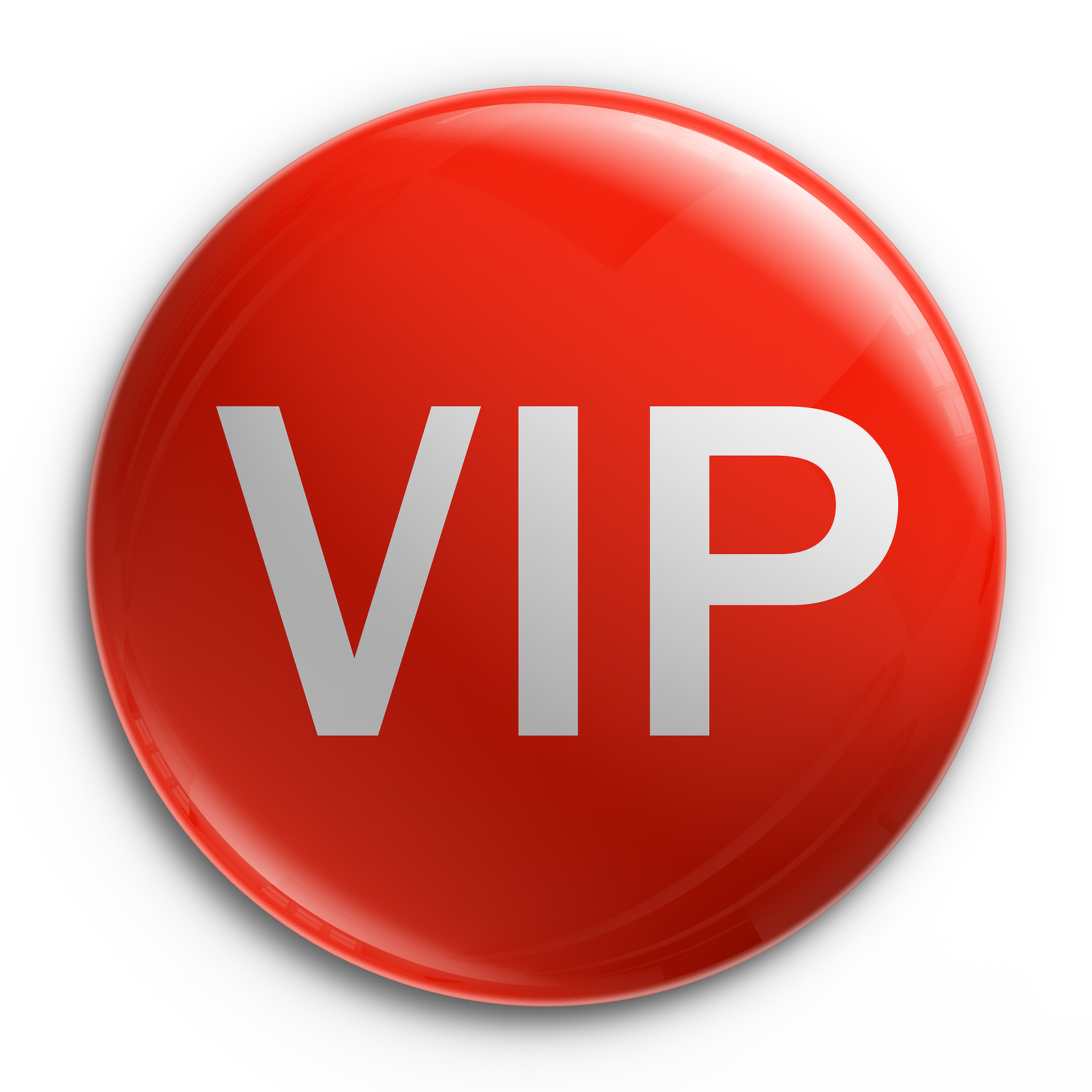 You are going to love my VIP program…but I can make room for only 10 (and many are already taken).
Here's how your VIP experience works:
In addition to the workshop, you will have your makeup done, get your pictures taken by a professional photographer, and join me in a very intimate group coaching session.
I am limiting the VIP group to 10 women so I can dig in and give you personal and specific advice that is usually reserved for my 1-1 private coaching clients.
You will also be able to enjoy a very nice lunch and some time to get to know the other women. (If you're interested in meeting other single women to socialize with, this is a unique opportunity to make connections!)
---
This isn't hard…once you know how.
With the information you learn at the workshop, your new profile picture AND your personal coaching from me…you will be ready to get started on your online journey or change the course you're on!
I am 100% sure that you and your workshop got me where I am today. I am having the time of my life because of You! Thank you for helping me realize my dreams.

Bobbi: Your Online Dating workshop was everything you promised and more. I had been online dating for 6 months and had given up hope. Thanks to you and your program I am dating not one but 2 very grown up, kind, lovely men! You were sooo right. They are out there, if you learn how to attract them!

Best of all, was the investment in your VIP program. The make-up class was a blast and the photo session yielded a fantastic gorgeous picture of me with the right amount of makeup on.
It was so much fun being with other women and a real party. And then your VIP coaching encouraged me to start fresh.

Then the workshop. OMG, I learned KEY critical information that changed everything. And set me up for fun and success. I am 100% sure that you and your workshop got me where I am today. I am having the time of my life because of You! Thank you for helping me realize my dreams. ~~ Susan, 55
Here is what you get as my VIP Guest
The Get Online, Get Noticed and Meet Your Man workshop with special seating and all the goodies I mentioned above. (A value of $99)
PLUS:
1.5 hours of intimate group coaching with me before the workshop begins. (A value of $300)
Pictures taken by photographer extraordinaire Kay Bradford, who specializes in taking profile pictures and helping women like you look beautiful. You will have profile-ready pictures in about a week! (A value of $125)
A makeup lesson and mini-makeover by expert Beauty Consultant, Mary Antonucci, who will get you looking gorgeous for your pictures and give you expert tips on how to look your best on all those dates. Mary will focus specifically on the needs of women over 40. (A value of $75)
Participation in a follow-up 90-minute group coaching call three weeks after you complete the workshop (so I can support you after you go out in the real world)! (A value of $75)
A yummy, healthy lunch with me and the other fabulous VIP women. (A $25 vaue)
And here's one more bonus for my VIP guests:
My new homestudy program "Real Men Revealed" audio program. Learn from the horse's mouth' what Grownup Men think and feel about Women, Dating and Sex, so you can Spot the Good Guys and Run from the Rest. (A value of $69)
The value of this VIP Program is over $750!
Your investment is only $199 when you register by October 31
After October 31 $239
* If you want all this done in just one day, I'd register now. These spots fill up very fast!)

And by the way: whether you register as a VIP Guest or for the workshop only, you've got my absolute GUARANTEE: If you attend this workshop and don't feel more prepared for awesome online dating, I will refund your money. Period. (I can't give you a refund if you don't attend, though. The way I figure it, I wouldn't be helping you at all by doing that.)
If you are ready to meet some good men and find "The One"and you…
Want to stop time-wasting disappointments and are looking for real answers
Are willing to look at things differently and shift attitudes that hold you back
Are open to trying new ways of connecting with and meeting men
Want support from a relationship expert who found her own love online
Then this workshop is for YOU.
Get Online, Get Noticed and Meet Your Man!
With Bobbi Palmer, an expert who has been there and helped countless other women meet smart, interesting, relationship-minded men ONLINE,
Saturday November 10, 2012
Courtyard Marriott, Sherman Oaks, CA
Choose your participation level:
Register and Reserve your seat as a my VIP GUEST. Only 10 4 spots left!

$199
if registered by October 31
(after October 31 you will pay $239)

Register and Reserve your seat for the Half-Day Workshop.
12:30 p.m. – 5:00 p.m. PDT
$99
if registered by October 31
(After October 31 you will pay $139)

I recommend that you DO NOT PUT THIS OFF ANY LONGER. It's time to finally Meet that Man to share the rest of your life.

If you are ready to bring love into your life…meeting men comes first! And the best way to do it is to Get Online and Get Noticed!
This is the perfect workshop for you. Don't miss out! There are a limited number of seats.
See you there!
You have my love and support,

PS • Believe me, I KNOW how scary it can seem to get online and put yourself out there. I've been there. But I also know how beautiful it can be to know you have a partner who loves and adores you, and who you KNOW will be with you forever. You need to ask yourself: Do you want to be in the same (single) place you are today for another five years? If the answer is "no," then it's time to take positive action! Seating's limited because I like to keep things as personal as possible. It's all about YOU getting what YOU need. Register now to RESERVE your seat.
PPS • Your satisfaction is 100% guaranteed, so there is nothing to lose except your fear and frustration. By the way…even if you don't meet your Mr. I Love You online, this is great practice and opens your heart and mind so you can meet men everywhere. And really…it's only about the cost of one massage and lunch. Isn't having this dream come true worth it? I'll be honest: it's not a sure thing that you'll end up meeting your life partner online. Want a sure thing? Do nothing. Then you can be sure you will always be exactly where you are: single and wishing. Online, frustrated and disappointed.
PPPS: I have made the entire workshop extremely affordable so it is accessible to you if you need to travel to Los Angeles. For those of you flying in for the workshop, your local airports are Burbank Airport (BUR) and Los Angeles (LAX). The room rate is very reasonable – about $150.  
Questions? Feel free to call me at 562-608-8685
---
About Bobbi and her Guest Experts: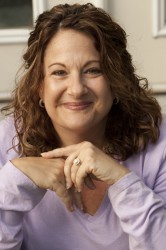 Bobbi Palmer: The Dating and Relationship Coach for Women over 40
and CEO of Date Like a Grownup.
Bobbi is a 50-something, joyfully married, proudly imperfect, open-minded, sometime sassy, critical thinking, optimistic, gentle yet direct ex-corporate manager now Coach who has helped countless women Find Hope and then Find Him.
After becoming a first-time bride at age 47 and transforming from a content single gal to a fulfilled and happy married one, Bobbi began helping other women do what she did: find fabulous love after 40. Her personal experience and passion, along with her stellar ability to teach and support you, move you from dreading dating to joyfully searching for and finding not just a man who loves you, but the yummy self-love that comes first.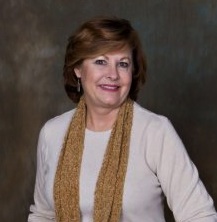 Mary Antonucci: Beauty Consultant

Mary specializes in helping "mature women" look naturally beautiful. VIP Guests will receive a Mini Makeover with the perfect amount of simple makeup to show off your best features and let your natural beauty shine through. Mary is giving all workshop participants all kinds of free samples and gift certificates, as well as a chance to try and purchase all kinds of Mary Kay products. (Their mascara is the best I've ever used!)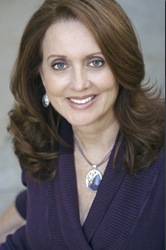 Kay Bradford, Portrait Photographer. Kay is associated with www.lookbetteronline.com, which is a company 100% dedicated to taking profile pictures for men and women. Kay is expert in taking beautiful, yet natural shots of gals for profiles. (There is a skill and art to making you look beautiful…yet very natural!) Kay will be taking photos for VIP guests, who will be able to choose a selection of their favorites and have one touched up. You will then have at least one fabulous professional photo ready for your new profile. All workshop participants will get gift certificates and specials if they want to book a full, private session.