It is not too late and you are not too old. I know it's frustrating – even a little scary. But you can do this. What does happiness with a man look like to you? Is it feeling safe and at peace, feeling hot and adored? Is it knowing that you have a constant companion who has your back…or all of the above?
Whatever your dream, whatever your challenge…I am here to support, guide and educate you to gently (yet purposefully!) move you toward your goal of finding that One Man who will love and adore you for the rest of your life.
I offer several coaching programs to help you Find Hope and Find Him. Whether you prefer working with me 1-1 in person, on the phone, via Skype or via email; or you prefer the dynamic of a group setting…I have a program that matches your very special needs and your preferred style.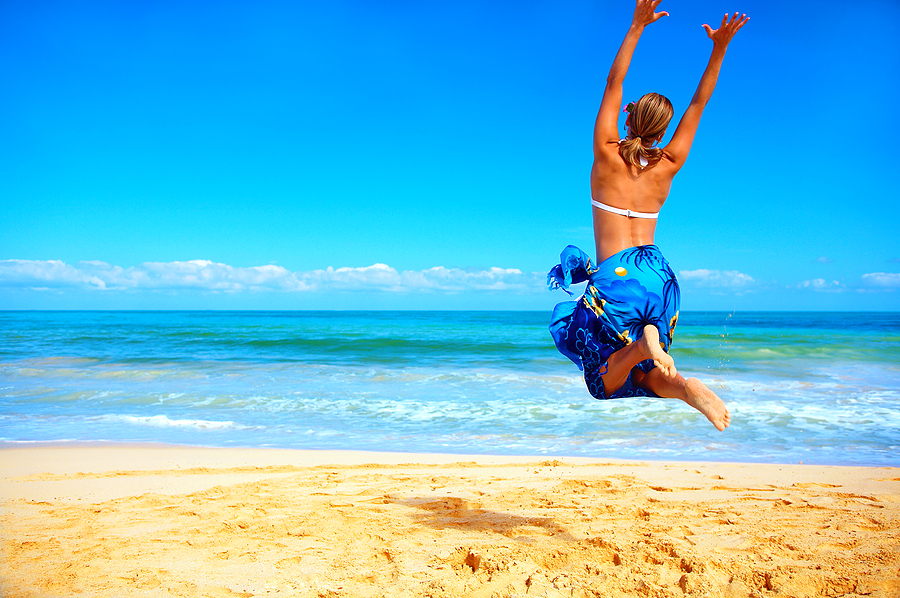 How I support and guide you to the love you so deserve:

Find Hope and then Find Him: 1-1 Private Coaching ♦♦♦ Spruce Up Your Online Love Life: 1-1 Private Coaching
Stay on Course: Monthly Email Support ♦♦♦ Course Correct: Monthly Email Support and 1-1 Private Coaching
My coaching is based on my practical and proven 6-Step Find Hope and then Find Him system, which guides you through:
Step 1:  Who Am I? Falling in Love With Myself- Own how utterly attractive you are, especially to single men.
Step 2: Who is He? Getting Past My List – Learn the difference between a good date and a good mate by getting crystal clear about the man and relationship that will truly make you happy.
Step 3: I'm Fantastic, So What's the Damn Problem?- Name and clear the old "stuff" that's getting in your way.
Step 4: Casting the Net: Where is He and How Do I Meet Him? – Learn about the many places you can go and things you can do to meet single men. Then learn how to initiate and maintain conversation and get him to ask you out. (Online and off — using my step-by-step scripts.)
Step 5: From Rendezvous to Romance – Learn how to relax into your dates as you flirt with flair, keep him interested and learn what you need to know about him so you can make a good choice.
Step 6: Should I Stay or Should I Go? – Learn the specific questions to ask and things to consider when deciding if he's a potential great mate. If he's not, learn when and how to leave.
Learn more about me and Date Like a Grownup coaching:
More about Bobbi ♦♦♦  What my clients are saying
I truly believe I am in love for the very first time. This relationship is so different from any other … I can't express enough how working with you has changed my life…even though I was a very big skeptic. ~ Debbie 53

For the woman who is ready to bring love into her life and knows that She's the one who needs to make it happen.
When you are in my Find Him and then Find Hope Program, I am your personal coach for four months! You will transform from the sick-and-tired single gal to the proud, grownup, empowered woman who has 100% hope of getting that love and companionship you have wanted for so many years. And you know how to find it!
This comprehensive "Find Hope and then Find Him" program gives you the gentle support, must-have information and tangible tools you need to get out there, meet good men and find the one who becomes your loving life partner.
You will break free from years of the fears, worries and beliefs that have had you paralyzed or stuck in the same negative cycle. You will feel proud and worthy and clear about the man and relationship that will make you happy. You will be in control of your dating process and able to attract the men you like who are ready for relationship.
Honestly, this is not for the uncommitted. Your best results come when you are willing to dive in and stay focused during our time together. I am here to be your mentor, teacher and absolute biggest cheerleader. Ultimately, though, it's you who will be open to new information, willing to step outside her comfort zone and take direct steps toward meeting fabulous men. (Remember, all it takes is ONE!)
More information |  Signup and get started!
During our time together you will:
Feel confident as a woman worthy of the love of a good man by rediscovering and falling in love with yourself.
Eliminate the exhaustion that comes with dating by having clarity about how to share who you are in a positive yet 100% real way.
Pick the men you'll be happy with and dump the rest because you'll know exactly what you want in a man and relationship.
Stop getting the same bad results by identifying your self-sabotaging thoughts and acts and managing them once and for all.
Truly enjoy yourself on dates because you have a true understanding and appreciation of men.
Be the woman whom men want to date, not just be friends with.
Get what you want and need from men by learning how to communicate in a kind and clear way.
Find that special man to share your life and your love!
$4200  (I'm happy to talk to you about a payment plan)
More information |  Signup and get started!
Spruce Up Your Online Love Life
I have been online for 5 years on and off and never gotten this kind of action. And the guys are good potential matches…not the losers I was used to hearing from! And when I email them they actually read it and most respond. Just like you said would happen! ~ Katie 50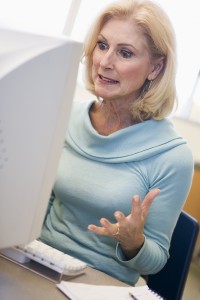 This program is for the online dater who is new to this, hasn't had much action, is attracting the wrong guys or is going back online after a "hiatus."  I met my husband online, as have many of my clients and millions of other women around the world. You can too!
There is definitely a right way to get results online. You will learn how to spruce up your online love life so you can STOP being exhausted, frustrated and disappointed…and START meeting smart, interesting, relationship-minded men…now!

Warning: This coaching program is only for you if you are willing to do online dating in a very different way….because the way you're doing it is NOT working.
You are here reading this because what you're doing is not working. Remember the definition of insanity: doing the same thing the same way and expecting different results. Online dating can be a complete bore, a nightmare or a really fun way to meet men and get practice.
If you have spent hours online and all you have to show for it is a ton of emails from the wrong guys…or you think that even though there are thousands of men out there you just can't find any that interest you…or you are just R-E-A-D-Y and want to stop guessing and get this DONE…this  program is for you.
During our work together, I will support you by:
Helping you understand how men and women differ when using online dating so you stop taking things personally and start feeling powerful, effective and in control.
Reviewing men's profiles with you to help you spot the ones who show great potential and pass by the liars and scammers. (Learning how to judge profiles in a different way is the key to increasing your opportunities so you can start meeting good men who are looking for a woman just like you.)
Deciphering emails you receive to help you stop being overly critical and missing opportunities, spot the keepers and stop wasting your time on the game players.
Giving you a proven formula to follow when you write emails so they get opened, get responses and get you dates. (Yes…you won't be just sitting back waiting, you will be writing the men who interest you.)
Teaching you how to get the the men you like to do things the way you want them done; from the first email to the first date. (Not only will asking for what you want not turn them off..it will turn the right guys on!)
How will you learn this? I actually hop online with you! I will review men's profiles with you, pick some good guys for you, and write and critique your emails. (Yes…I will actually give you the words to write!)
And most of all, I will keep you accountable for not giving up and making the best of your online experience.
(Note: This program is designed to get you set up online to get dates; it does not support you as you date.)
Here is how I support you when you sign up for my Spruce Up Your Love Life program:
A Professional Profile Makeover
Coaching for Professional photo shoot (Agreeing to have professional pictures taken is a MUST in this program. I will coach you on what to wear, how to pose, and give you referrals to photographers in your area. I will then help you select the photos to post with your new profile.)
5 (Five) One-on-One private coaching sessions (50-minute sessions conducted by telephone or via Skype)
Unlimited email support for 2 (two) months
And this BONUS: Access to my 3-hour Find Love Online webinar recording. (Value $99)
This is about giving you a kick-start with a new profile and a new way to look at your online connections. Note that it is not designed to support you as you meet and date.
Don't give up! I will give you a kick-start with a new profile and a new way to look at your online connections.

$2550 (Ask me if a payment plan works best for you)
 Stay on Course: Monthly Email Support
"Sure…I get dates, but it never seems to work out. The same thing keeps happening over and over." ~ Carol 61
Have me on hand for those occasional times you need me to answer a question or give advice, save you from yourself or give you that "atta-girl" that keeps you positive and moving forward.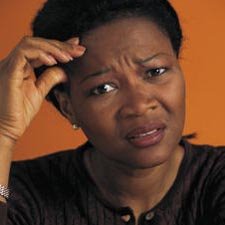 When you're on a positive path—enjoying dating or developing a relationship with someone special—a well-timed reminder or a piece of expert advice or concurrence that you're making the right decision can make the difference between returning to being dateless or losing that potentially great guy and being in that loving relationship you've always wanted.
This program is perfect for you if you have questions or needs that can be addressed with specific support and guidance as they that come up during the month. I will answer burning questions, help you write that email or tell him that thought, or give you my take on a particular situation. I will keep you on track and headed toward a promising relationship with a good man.
Ask me any direct question, like:
Can I ask him where he thinks our relationship is going?
How do I get him to ask me out without acting too forward?
Do you think he's into me?
How do I tell him about my health problem/ugly divorce/fear of STDs/etc?
How do I break it off with him?
When will I know it's the right time to sleep with him?
This is an incredibly small price to pay to have me standing by with advice that could give you an "ah-ha" moment to:
Reinforce your confidence and feeling of hope.
Give you new ideas for things to do and things to say to get you that date or strengthen your relationship.
Prevent you from making the wrong move and ruining a potentially great relationship.
Keep you from spinning out of control while trying to figure out what he's thinking, what to expect next or what to do next.
Here is the support you get when you sign up for my Stay on Course program:
I will answer up to 4 email questions from you each month.
You choose the timing and the topic of each question. I'll give you information, advice, new perspectives…I'll even give you exact words to say. Most of all, I'll give you the individual support you need to get through a moment and on to your dreams.
I will respond to emails between 8 AM – 6PM PST Mon- Sat. You can expect a response time of eight hours or fewer.
Note: This program is only for you if you are successfully dating or in a relationship and in need of occasional, pin-pointed support. Your requests should be specific in nature. I will always give 100% focus and priority to every one of your emails, giving you the best possible support. However, if you have more complex situations and needs, these should be addressed in person-to-person communication.

$225/month with a minimum 3 month commitment
or $250/month

Course Correct: Monthly Email Support and Live Coaching
"Things were going great and then I had somewhat of a meltdown, and was going to do something really dumb. I'm so glad you where there to stop me!" ~ Sue 47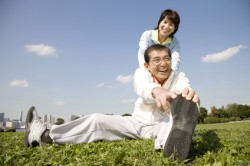 Get to the heart of the belief or behavior that's consistently resulting in bad dates or failed relationships. Start breaking through your "stuff" and putting an end to your constant disappointment  – once and for all.
IMAGE If you've been dating but are experiencing bad results in the same area, this blended coaching program may be for you. Maybe you're challenged with something like:
Wanting to learn how to ask for what you want.
Keeping men from losing interest after the first date or two.
Continually meeting men who seem to be interested only in having sex or just being friends.
Picking the same type of guy who just isn't giving you what you need.
How to feel more comfortable being feminine so you attract more masculine men.
I will help uncover your beliefs and behaviors that may be creating these recurring situations. Breaking one particular pattern or learning one single skill is sometimes the only thing standing between you and that spectacular relationship.
MORE In addition to getting information and my expert advice, use my compassionate encouragement to remind you how much you have to offer and help you stay on your path to meeting your Mr. I Love You. (One of my main responsibilities as your coach is keeping you focused and moving forward so you don't give up!)
For these kinds of specific yet deeper questions and a more intimate connection, each month you will have my support in two ways: via email and in one personal one-on-one session.
Here is the support you get when you sign up for my Stay on Course program:
As with my Stay the Course program, I will answer 5 emails each month at the time of your choosing.
One private 50-minute telephone or Skype session with me during the month. This session can be scheduled with up to 36 hours notice; depending on availability.
I will respond to emails between 8 AM – 6 PM PST Mon- Sat. You can expect a response time of eight hours or fewer. Once registered, you and I will set up a time for our phone session.
Note: This program is for you only if you are meeting men dating or in a relationship and are thus in need of occasional, pin-pointed support. Your requests should be specific in nature. I will always give 100% focus and priority to every one of your emails, giving you the best possible support. However, if you have more complex situations and needs, these should be addressed in person-to-person communication.
$450/month with a minimum 3 month commitment
or $500/month
More information  | Signup and get started!
I am 100% committed to guiding you expertly and safely in your movement toward your goal of dating like grownup. I will create a structure for your progress, keep you on track and accountable, provide ongoing instruction, and always give you my full support and loving kindness.Here is how to get started and get your questions answered.
Call me at 562.608.8685 or email me and let's talk further about my programs and which may be right for you.  You may qualify for my Complimentary Strategy Session.
Let's get you on your own path to becoming a happy and successful dater. (There are great men out there waiting for you!)
I realize that for some my personalized coaching is not affordable or is not your preferred way to move forward in your search for love. If so, I suggest you give me a call and let's talk about my next Mastering the Mystery of Meeting Men after 40 Telecourse or my other homestudy programs. I offer you many ways to Find Hope and then Find Him!
With my unconditional love and support…and admiration for your commitment to getting what you want in life.

Click here to email me at bobbip@datelikeagrownup.com
Or just pick up the phone call me at 562.608.8685
Let's get started!